Mod. straps- camera straps and accessories
Mod. is a mother and daughter owned business created by Jeannie Cheatham and Amber Clay. Like many fashion minded lovers of the lens, Amber had a tough time finding quality, fashionable, and fun camera straps and accessories for her camera, so with the help of her mom Jeannie they set out to create their own beautiful creations. Using vibrant, quality materials and her grandmother's old sewing machine, Amber and her mom designed and created camera straps, bags, and accessories that quickly became in high demand and photographers fell in love with… Mod. was born. Product was received for review purposes and this post may contain affiliate links.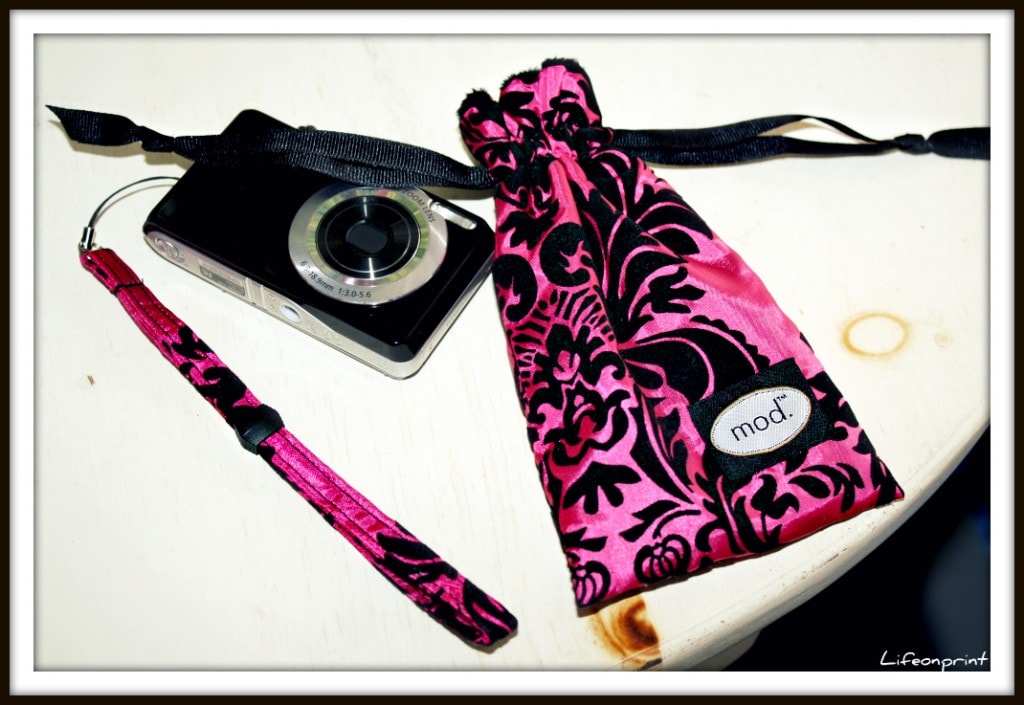 Compact Camera Pouch and Strap
It was not easy choosing which design to review, all of mod.'s straps and bags are nothing less than gorgeous. I went with the Hot Pink Victorian. My compact camera came with a little black strap which served it's purpose but was not as quality and definitely not beautiful like this strap was and I didn't even have a bag for my compact at all. The mod. compact bag is a beautiful, high quality bag with black ribbon pull closures. The lining of the bag is black minky, so it keeps your camera safe from scratches and dings, which is awesome! This bag is so pretty I can take my compact with me out to dinner, on a date, or for a night on the town with the girls in style. A couple of my friends that saw me toting my mod. bag couldn't believe it was a camera bag, they loved it!

Mod. has a great selection of trendy and fashionable designer camera straps, accessory bags, strap wraps, neck pads, compact camera pouch and strap sets, and cap savers for every camera enthusiast. Mod products are about design and function while doing it all in style.
Awesome facts about mod.straps:
"Mod. is proud to offer the most stylish and highest quality camera straps on the market and takes great pride in the fact that all their products are manufactured exclusively in the USA."
Their Mission:
"To maintain an unwavering commitment to excellence in design, quality and customer service, while exceeding our customers'expectations. We approach every transaction and interaction with honesty and integrity, striving to make a positive difference in the lives we touch."
Their Vision:
"To be the best camera strap and accessory company in the world, while enhancing life's enjoyment and passion for photography through creative expression."
Mod. straps and accessories can be purchased in retail stores throughout The US and online
Visit mod. online to find your fave design, there is something for every photog's style!