I think all of us have been in that helpless situation where our precious devices are dying and we are without a charger. It can feel like my own lifeline is being slowly cut. So, I am beyond thrilled to bring you this review and giveaway for the Lepow Moonstone Portable Charger. I received this product for free in exchange for my honest feedback. All thoughts and opinions are my own.
Lepow Moonstone Portable Charger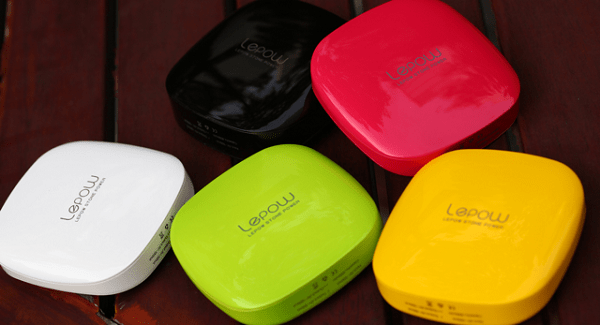 I used a portable charger once before and it was bulky and kind of heavy. When I first took the Lepow Moonstone out of the box, I was shocked at how compact and lightweight it was. It also comes in a nice little pouch that can also fit your cords. Jen and I were at the Chicago Auto show a couple days ago and my phone (and I) would have never made it without the Moonstone. Naturally, I was tweeting, Instagraming, and photographing basically everything.  So it was no surprise to see my battery life dwindling.
Lepow Moonstone External Battery Pack, Portable Battery Charger and Travel Charger 6000 mAh – Compatible with Apple iPhone 6 Plus, 6, 5, Apple iPad, Samsung S6, S5, and Other Devices (Apple Green)Get It Here
I was shocked, however, to see how fast my phone charged when I plugged it into the double lighting bolt slot of the Moonstone. (It has two USB ports, one regular and one speedy. You can also charge two devices at a time!) It went from 22% to 56% in about 10 or 15 minutes! All from my purse! I was able to continue walking around, tweeting and socializing without skipping a beat. Plus, the Moonstone had enough power left to charge my sister's phone and then my iPad and a friend's phone while I was at school! It could have probably kept going but I ran out of devices to charge!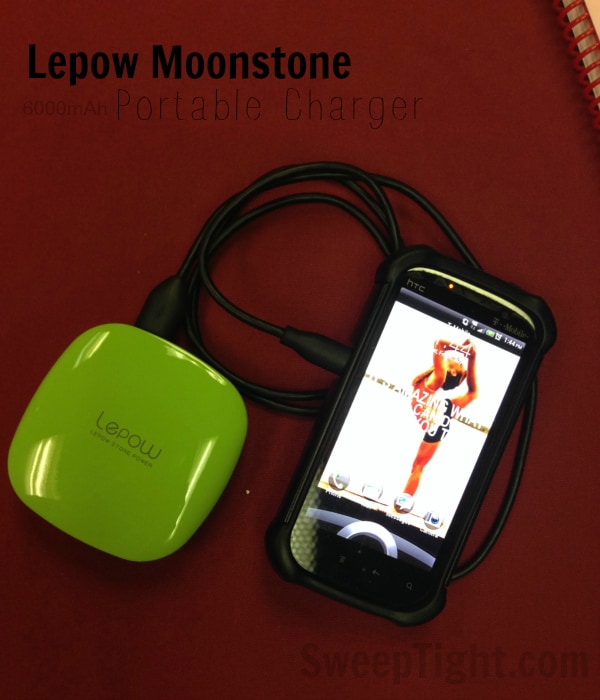 Lepow Moonstone 6000 mAh features:
Two USB charging ports

each with their own charging speed (one fast mode and one ultra-mode)

Environmentally-friendly storage bag

Compact design

No bulk

weighs only 158 grams (about 8 oz)

Auto shutdown when not in use
To check the Moonstone's battery, click the button on the bottom side; 4 LED lights indicate available power (25% each)
8 fun little gifts come with every purchase of the Moonstone 3000/6000 on Amazon
Android users can use the Moonstone cable to charge their phones

Apple device will need their own cable

Pretty color options! 😀