While you should treat your mother wonderfully on a daily basis, there are a few days out of the year that she deserves to be honored a little extra. Her birthday, YOUR birthday, Valentine's day, and obviously Mother's Day. This Mother's Day I'd like to show you the best gift you could ever give mom. It's something she'll cherish and it is a gift that lasts forever. This post is sponsored by Montage and I received a free sample and compensation. But, all thoughts and opinions are my own.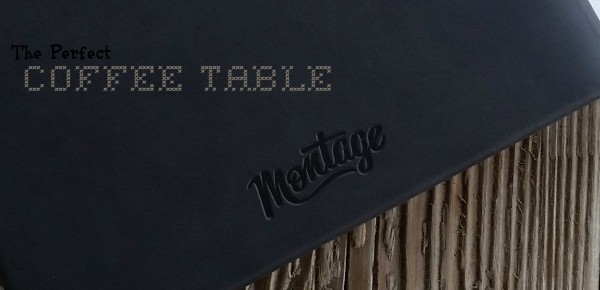 Best Mother's Day Gift that Lasts Forever
The Montage Photo Book.
I've made photo books before. But nothing compares to this beauty. The quality is absolutely outstanding. The process of designing it is fun and incredibly easy. I put this one together in under 30 minutes. If I had all my photos ready prior to that, it would probably only take 15.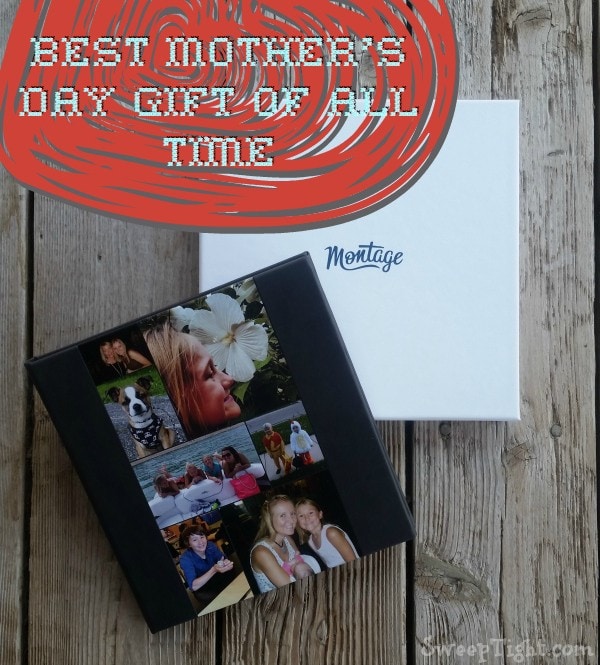 Once I uploaded all my images–the coolest part here is that if they're not big enough to generate a quality print, you won't be able to use them. I love that. There's nothing worse than being allowed to put an image in that prints all fuzzy and blurred. I attempted to put in a few and was thankfully thwarted. You can have a single image take up the span of two pages, or put in several.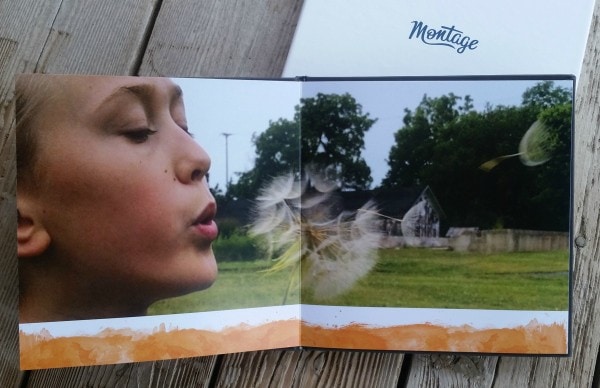 After all the images are ready you simply drag and drop them where you want them. Or just hit the shuffle button and see where they land. The cover can be one image or a collage of several. The inside of the cover, also known as the pastedown and front free endpaper are covered by lovely, faded, tiled collage of all the images contained within. Here's what I'm trying to explain: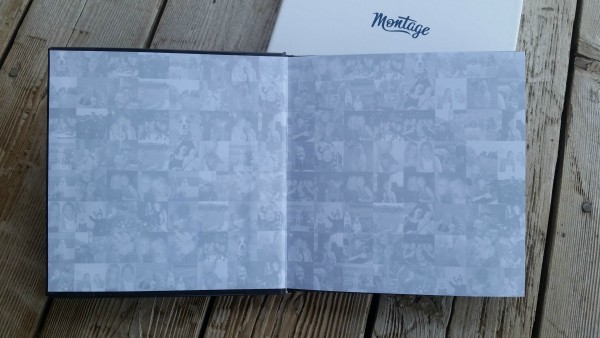 With the "lay flat" pages this is a perfect coffee table photo book. The pages are also sturdy so they won't wrinkle or get bent or torn. This book will seriously last through generations. It's the gift that lasts forever.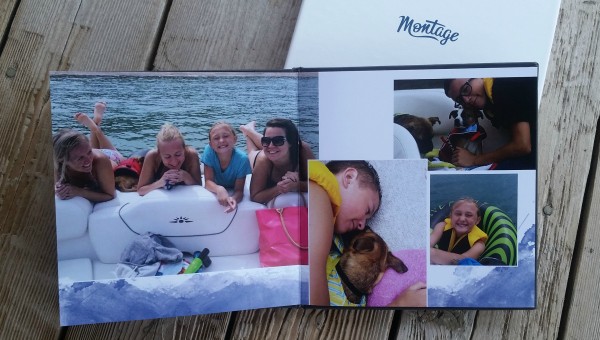 Montage offers 3 sizes and uses eco-friendly leather imported from Italy. I highly suggest you play around on their site and take a test-drive using the auto-magic effects! It's so much fun!
Like Montage on Facebook!