Any of you other 80's kids grow up loving the movie Adventures in Babysitting? I certainly did and I'm so freaking excited to announce that it's been remade into a Disney Channel Original Movie! While on the Captain America: Civil War press junket we were able to screen the movie and talk to the stars, Sabrina Carpenter and Sofia Carson. Don't worry, no spoilers here; and all thoughts and opinions shared here are my own.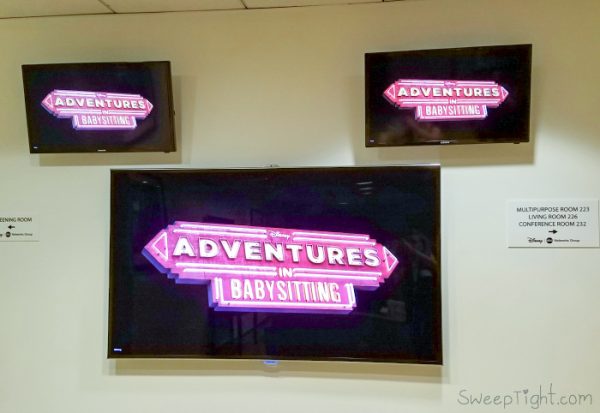 Adventures in Babysitting – Double the Fun in the Remake
We were the FIRST people to see the movie! Like, legitimately, the FIRST. Even the cast members hadn't seen it yet. While I can't tell you much–except that it's is scheduled to release: FRIDAY, JUNE 24, 2016 and that I absolutely loved it.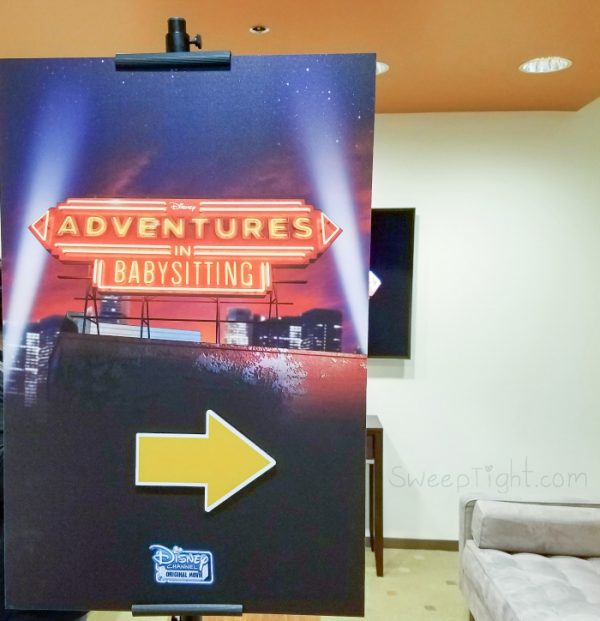 Being in a private screening room at the Disney Channel Building with 24 other blogger buddies is pretty great in itself. But knowing we were the first ones to see this super fun remake of a film we all grew up watching made it even more special. You know, until the adorable stars, Sabrina Carpenter and Sofia Carson walked in… (I'll be sharing more about our interviews with the girls at a later date.)
The movie was wonderful. It has double the fun with two babysitters and it was cast perfectly. Each character has their own way of making you laugh and when you put them all together, it's the perfect recipe for hysteria and entertainment for all ages.
As Disney Channel's 100th original movie, Adventures In Babysitting is the perfect heartfelt story that celebrates individuality, friendship, and self-empowerment.
PS. Did anyone else notice how those TV's are set up in the Disney Channel Building? I see what you did there…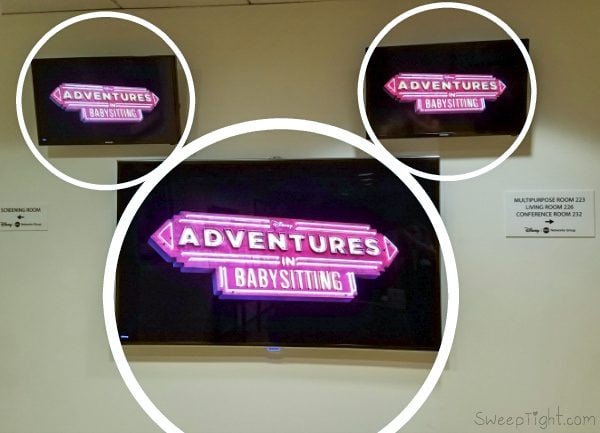 Like on Facebook
and follow on Twitter for all the latest updates
 How excited are you for this new version of Adventures In Babysitting?