It's the time of the year for gifting and giving! I partnered up with several of my blogger friends for a reader appreciation giveaway. Us bloggers realize that the success of our blogs is thanks to our readers. To make sure you all know that, we are running giveaways of some of our favorite things.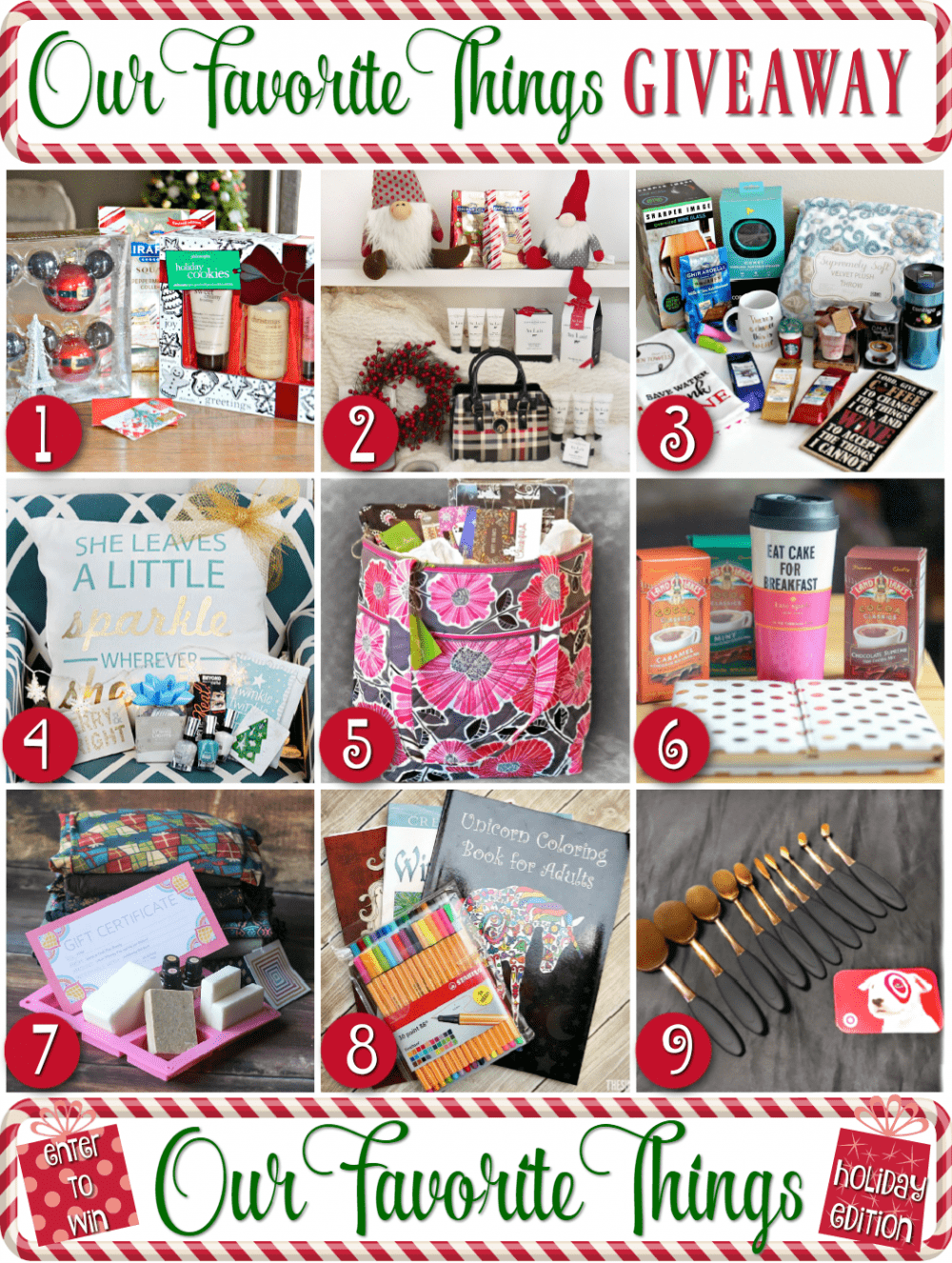 Look at all those amazing prize packages! Each number represents the blog and that blogger's favorite things that they are ready to give to one of you! Scroll down to see my prize package up close.

1. About a Mom | 2. A Helicopter Mom | 3. Moscato Mom | 4. Cutefetti | 5. My Sweet Sanity | 6. A Magical Mess | 7. Food Fun Family | 8. The Simple Parent | 9. Divine Lifestyle
Be sure to enter my giveaway before hopping away to the others.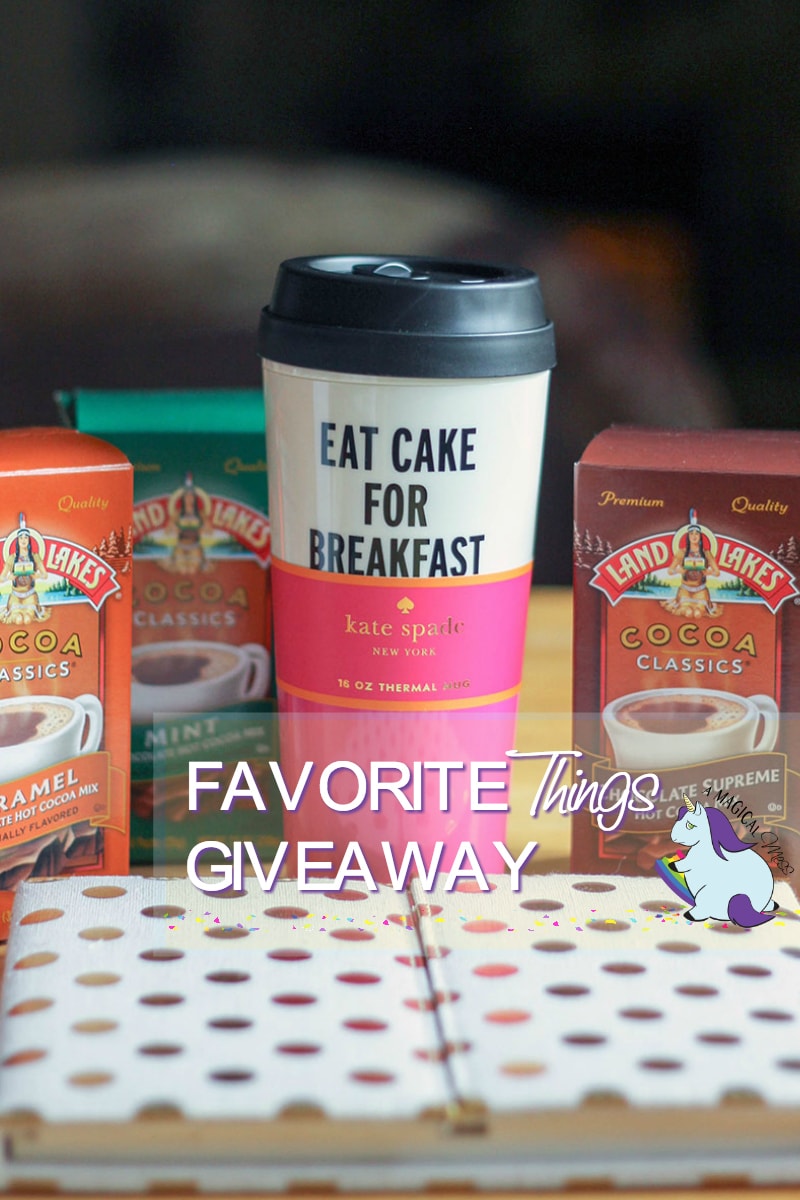 My favorite things this year include a fun drink mug, decadent hot chocolates, and a fancy planner.
As soon as the weather cools, I am all about warm drinks. Having a drink mug is not only essential to avoid spills (learned that the hard way), but can be a cheerful pick-me-up when it has a cute saying. I used to love grabbing a different mug every day. That was until I spilled coffee all over my desk, destroying many things in the process. Now I drink from a to-go mug exclusively. Even sitting right at home at my desk, it's all about safety first. It's also a bonus that a thermal to-go mug keeps my drinks hot longer. I love the Kate Spade "Eat Cake for Breakfast" mug, so that's what I am giving away.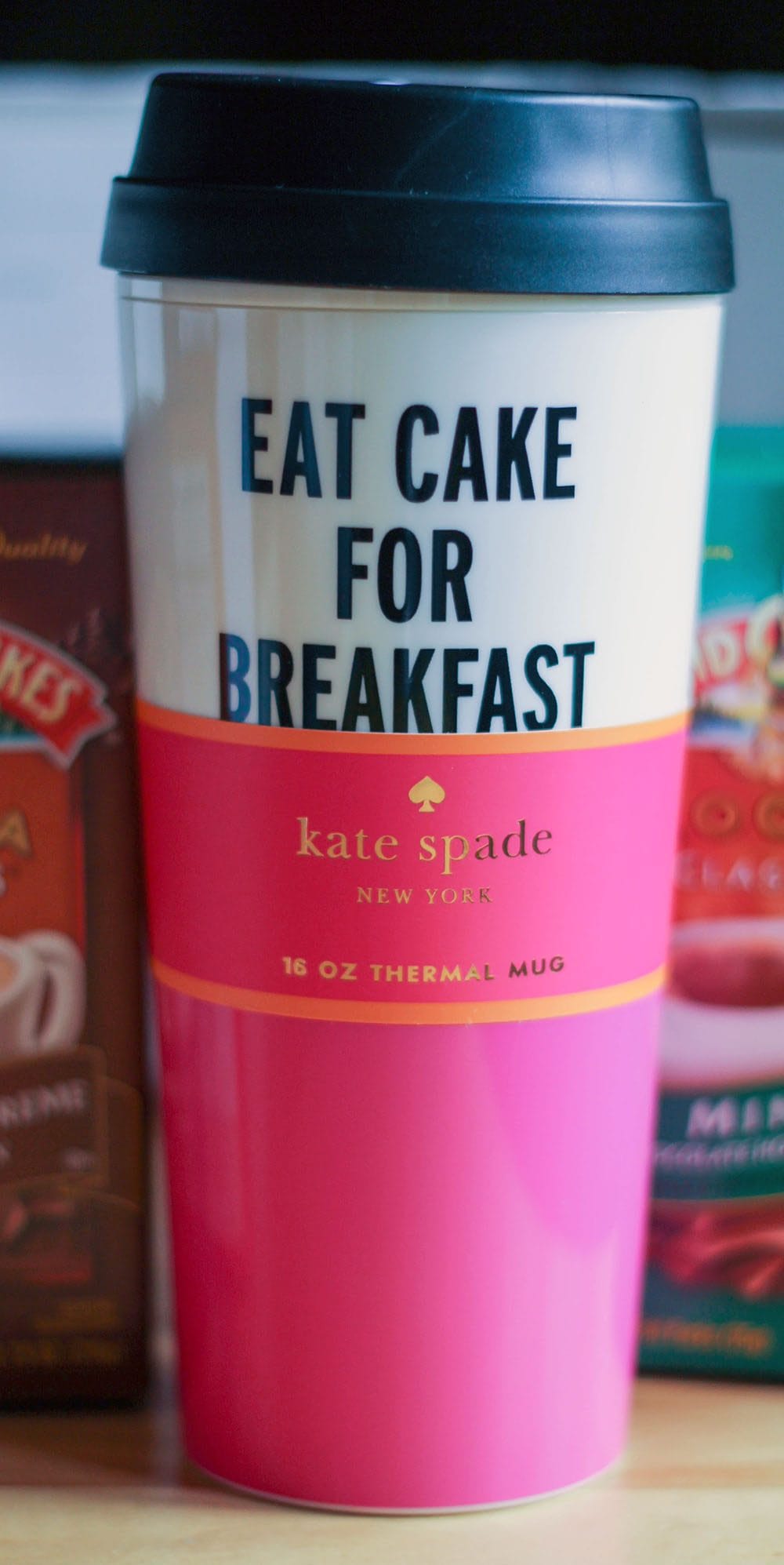 It's also the perfect time to enjoy a variety of flavors of hot chocolate. I love hot chocolate in any form, but Land O Lakes has so many irresistible flavors. I mean, how can you pass up Caramel Hot Cocoa? I can't.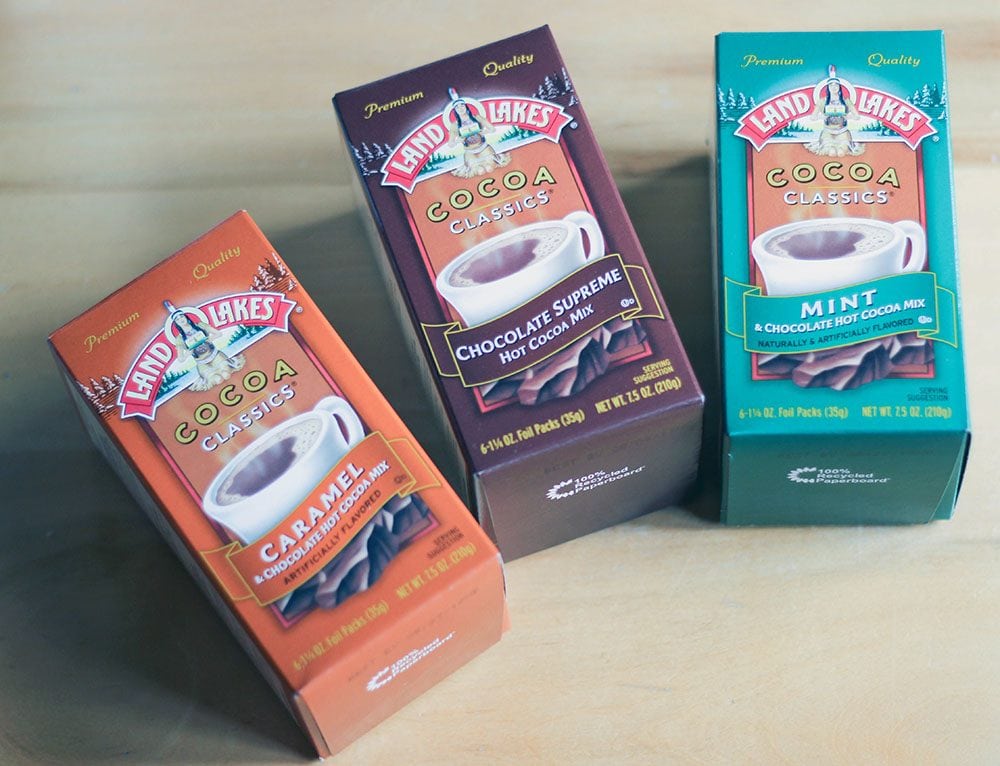 There's a chance I have a planner problem. I absolutely love planners. The Kate Spade folding planner I am giving away feels super professional and fancy. I love that it folds up nicely, but contains all sorts of stickies and sections to help you stay organized.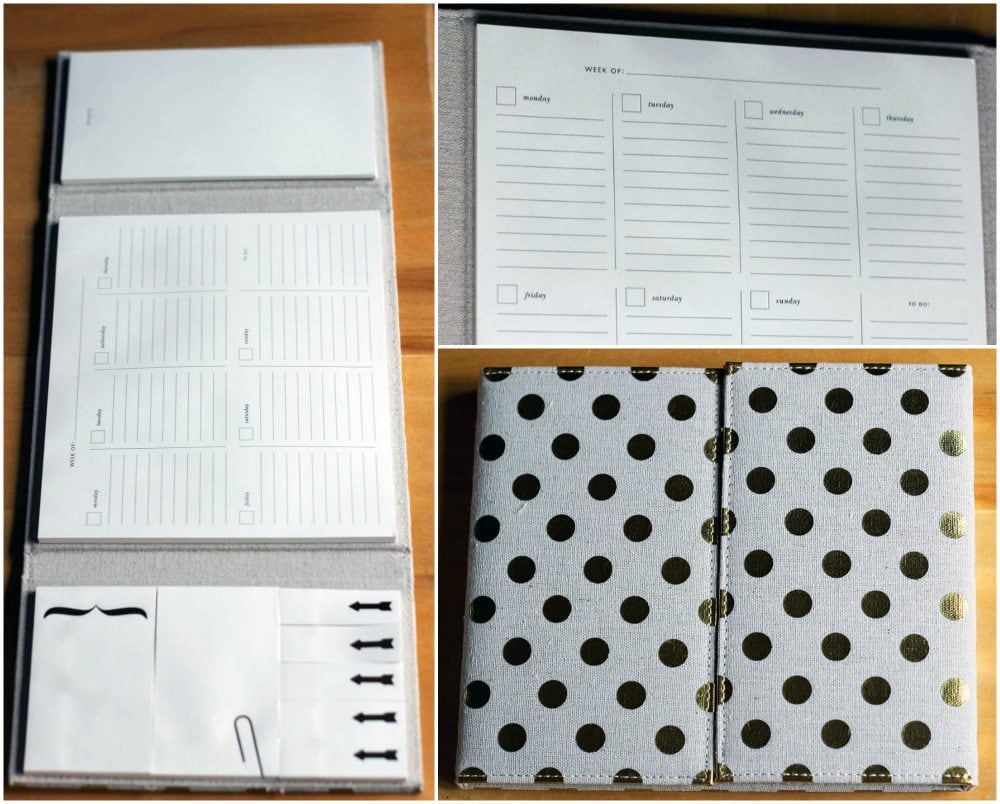 PS. None of these brands sponsored this giveaway – I purchased these things on my own for the purpose of this prize package.
So, there you have it. Cozy on up with some hot cocoa, a mug, and plan out your days!