It is not often that I am able to make something homemade for dinner. I usually just don't make the time for it, but with weird work schedules, it is hard to find the time to sit down and make a homemade meal worth the work. I was recently contacted to sample and share with you Michael Angelo's frozen meals. They are helping make dinner much easier! I received free product coupons in exchange for my review.
Michael Angelo's Naturally Italian
At my house, we have had our fair share of quick-heat meals. Usually they are covered in funny flavored sauces and have a weird consistency. With Michael Angelo's, I was able to experience the convenience of frozen food ready in minutes from the microwave, and still full of flavor! We were able to try the Chicken Parmesan and the Meat Lasagna from Michael Angelo's. I have had frozen Chicken Parmesan from another brand previous to this and it was a small breaded chicken patty similar to that which we had in elementary school with some sauce. The experience was pretty boring, and really bland. The Chicken Parmesan from Michael Angelo's had white meat chicken breast, breaded with authentic Italian-style breadcrumbs. This made a huge difference in quality and had a lot more flavor. The sauce from vine-ripened tomatoes and the 100% semolina spaghetti make the authentic flavor even more enjoyable.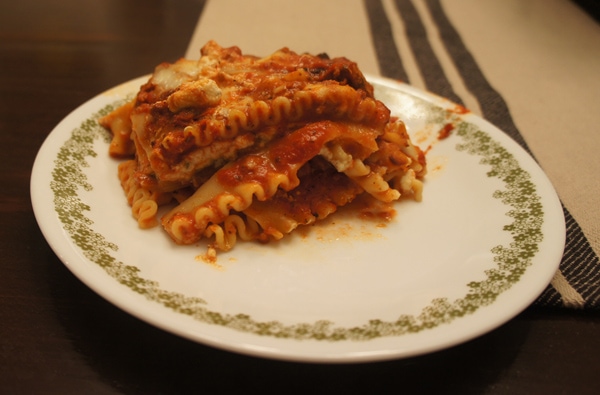 The kitchen at Michael Angelo's produces a variety of Italian options from flatbreads to lasagna (vegetable, four cheese, and meat). I really liked that they had a veggie option for most of their entrees. For example, there was eggplant parmesan to counter the chicken parmesan. My only complaint was that their website has SO many more options than the store I stopped in had in stock, so I felt like I was missing out somehow. However, I feel like that might be my store's fault rather than the Michael Angelo's. You can find out where to find Michael Angelo's product on their website.
What's your favorite Italian dish?