I never thought to try a psoriasis scalp treatment for my recent scalp issues. Honestly, I didn't realize such a treatment existed. For the past few months, I have been complaining about my scalp. There is a section on the back of my head that's been giving me grief. I partnered up with derma e to try their psoriasis scalp treatment and new line of products. All opinions are my own.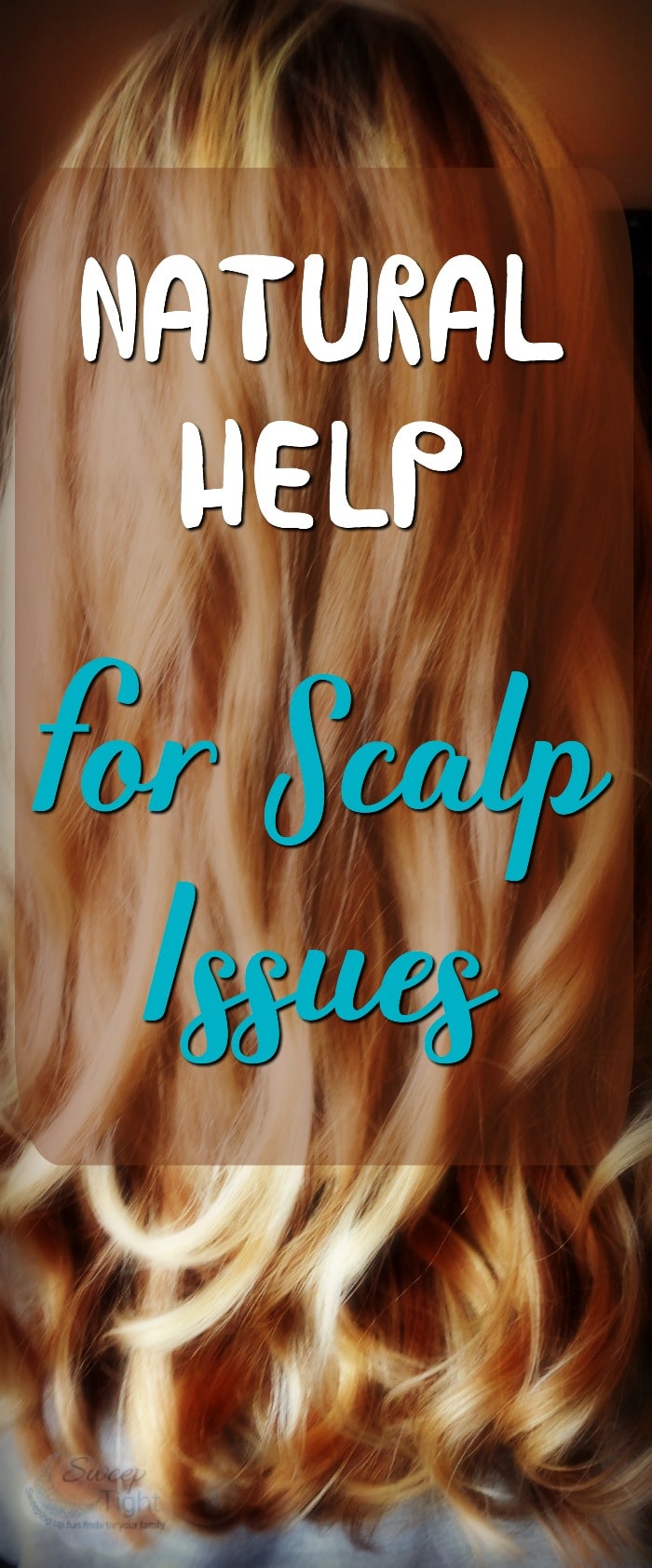 Natural Psoriasis Scalp Treatment – Helps an Itchy Scalp
As I get older, my hair grows in coarser and wavier. I have a super wavy patch in the back of my scalp and lately it's been irritating the heck out of me. The way I described it was that it feels like too much hair is trying to grow out at once. One day when I was working with my sister, I was complaining non-stop. (That's kind of what we do while we work together.) I told her I felt like seriously shaving that portion of my scalp. Before I did anything dramatic, she inspected it for me. Sure enough, that section was red, inflamed, and even flaking.
Obviously, I was never in that much pain to warrant a special trip to the doctor, but it was getting quite bothersome. My hubby also suffers from eczema that flares up badly in the winter, so we aren't strangers to skin conditions. I have used derma e products before, so I was thrilled to find out about their psoriasis scalp treatment. The brand is a natural alternative to prescriptions. Of course, contact your doctor before making any decisions.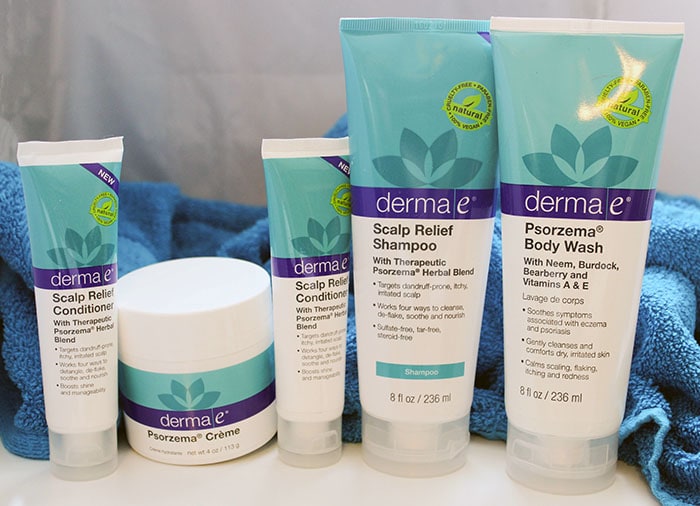 Before I go into my thoughts, here are some reasons to try derma e in the first place:
Doctor-developed and clinically tested.
Products are cruelty-free and 100% vegan.
GMO-free, gluten-free, and recyclable.
Family owned company creating natural skincare solutions since 1984.
Now, let's talk about the products:
Each of the products is formulated to help symptoms associated with eczema and psoriasis – itching, flaking, and irritation. I have the derma e Psorzema® Crème, body wash, shampoo, and conditioner.
The shampoo is amazing; and I love everything about it. It works up a rich lather and smells invigorating. There's something about tea tree and menthol that wakes me up and soothes my senses at the same time. Leave it on your scalp for a few minutes to let it do its job. The shampoo rinses away leaving clean hair and a soothed scalp.
The conditioner is thick and creamy, and a little goes a long way. I was afraid of the smaller bottles since I have long hair that requires a lot of conditioner. But, you only need a tiny bit to massage throughout your whole scalp and hair. Thankfully, it removes tangles very well, too.
Mike has been using the body wash and is very happy with it. The smell is refreshing and, just like with the shampoo, we both find it to have aromatherapy benefits, as well. His red and flaky skin is disappearing faster than it normally would this time of year.
Psorzema® Crème is like a tall glass of water for thirsty skin. It feels like a thick cream at first, but glides on like a gel. There is absolutely zero greasiness, which I appreciate. There's also no smell. The only evidence it leaves behind is hydrated skin.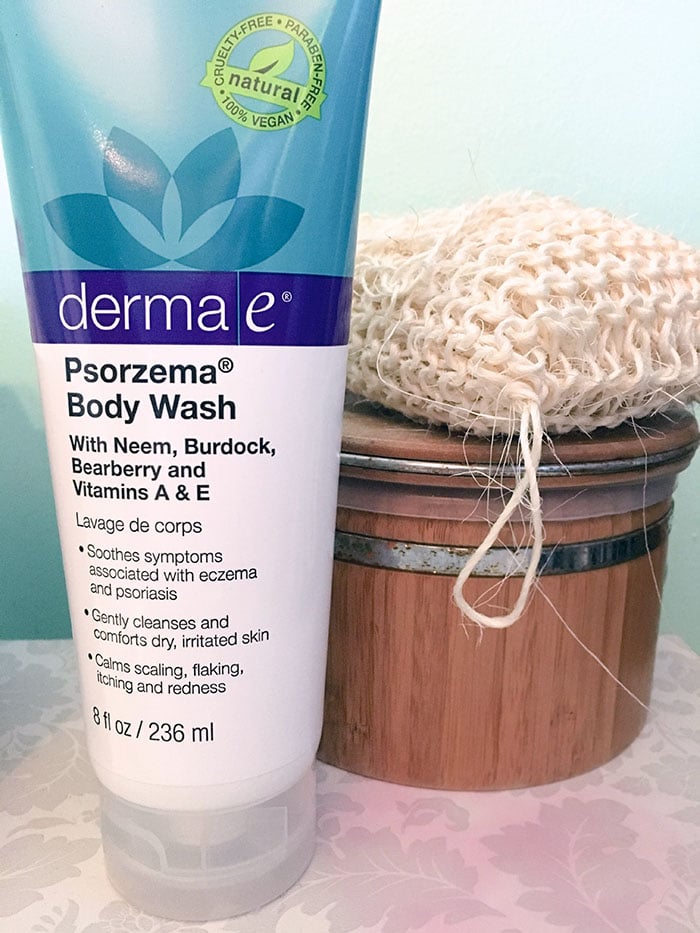 It only took a couple of uses of the shampoo and conditioner for my scalp issues to calm down. I haven't had my sister look at it again, but I can feel the difference. I no longer have the throbbing pain or urge to shave my head.
If you or anyone you love is living with eczema, psoriasis, or other skin issues, I completely suggest trying these products. Get rid of those itchy, painful, dry, red, and flaky patches in time for the warmer weather. Psorzema® is available at Health Food Stores and dermae.com.
Get Your Chance to Receive a Free Sample Pack
>>> TEN people will receive sample. Fill out this form for your chance. <<< ***CLOSED***
Samples: 3 foil packs of Psorzema Creme + 1 deluxe sample of Psorzema Shampoo and 1 deluxe sample of Psorzema Conditioner.
Are you or anyone you love in need of a psoriasis scalp treatment?