Navitas Naturals
Product was received for review purposes and this post may contain affiliate links.
After learning a bit about what the company is all about, I was extra excited to try out their products. I would definitely like to incorporate some superfoods into my diet and Navitas Naturals is the place to do it! The website is not only easy to navigate to find exactly what you are looking for, but it is also extremely informative. Maybe you want to try a certain product but have no clue what to do with it (me)… Don't worry –  they include the origin of the product, it's benefits, it's history and even recipes! So helpful!
I was sent three products from Navitas Naturals. Here are my thoughts on them: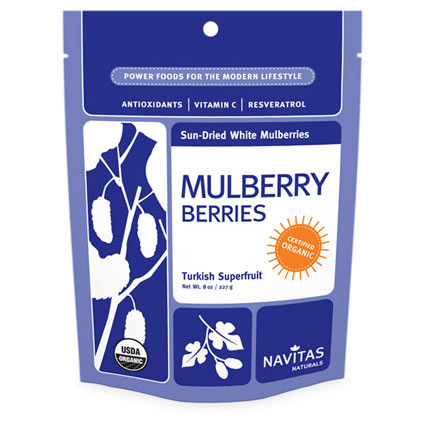 Sun-Dried White Mulberries:  I have never thought of mulberries being considered a superfood, but turns out they are! Get this – they even have 3 grams of protein per ounce and are an excellent source of iron, calcium, vitamin C, and fiber. Mulberries also contain a high concentration of Resveratrol, an antioxidant compound that combats free-radical damage. These little gems are quite packed with nutrition. They can be snacked on right out of the bag, put in smoothies or even baked into cookies. I put them in some Greek yogurt and it was a delicious breakfast!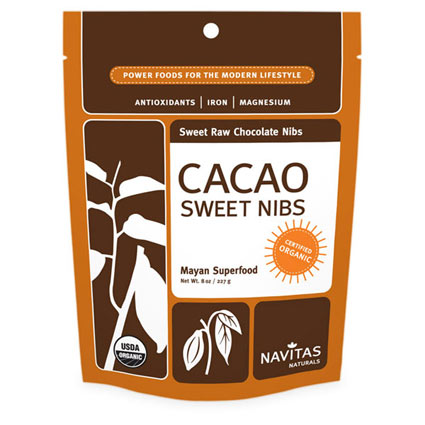 Sweet Raw Chocolate Nibs:  Healthy chocolate? Um, sign me up! These nibs are 100% pure cane juice sweetened cacao nibs. Cacao is naturally high in antioxidants and is known to have one of the highest dietary sources of magnesium. The recipe ideas are endless for these nibs. Anything that calls for chocolate, you can use these instead. Personally, I ate them right out of the bag! I couldn't help myself. They taste just like little bites of dark chocolate. Yum!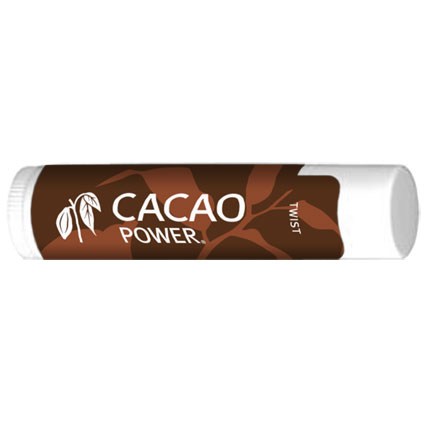 Cacao Lip Balm:  Well, if I can't constantly be eating chocolate, I will settle for wearing it on my lips! Such a nice chocolately kiss treat and good for your lips, too. Leaves your lips silky smooth with the delicious scent of chocolate. All ingredients used are certified organic, cruelty-free, and contain no chemical preservatives.
I will definitely be shopping for more power foods at Navitas Naturals. I feel really good about their products and the company. I am off to make some oatmeal-mulberry-cacao nib cookies! Mmmmm!