Neocell Biotin Bursts are a delicious way to get a daily dose of biotin. This post is brought to you by Neocell, but all opinions are my own. I have been a huge fan of Biotin Bursts for a while now. The fruit punch had been my favorite flavor, but now that I have tried the Acai Berry, I am not too sure. They are both super scrumptious, and something to look forward to each day.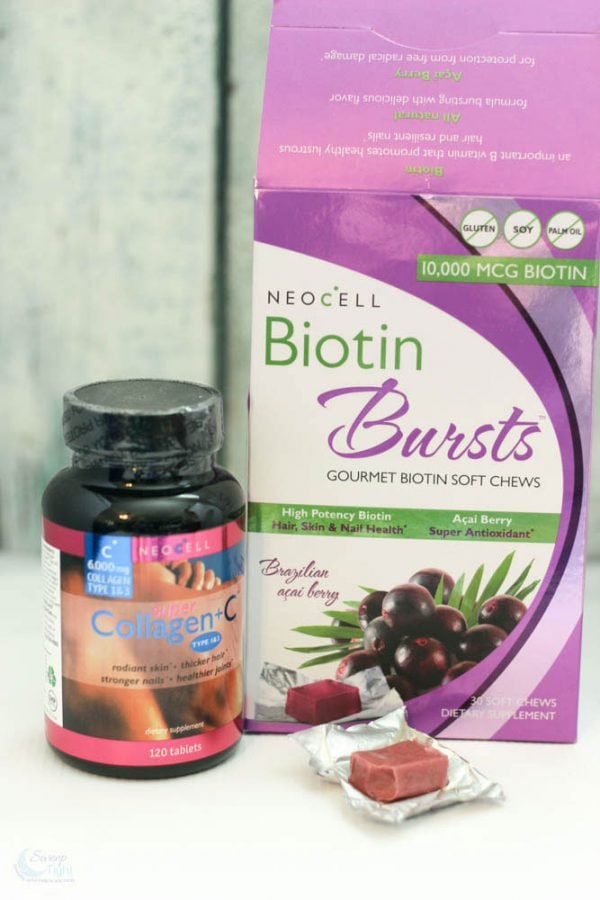 Neocell Biotin Bursts for Hair, Skin & Nails
Biotin is an important B vitamin that has been shown to promote healthy lustrous hair and resilient nails. The all natural formula creates soft chews that are bursting with flavor. I have been hooked on the fruit punch chews for quite some time now. They make a tasty treat when it comes time to take my vitamins. The Acai Berry is just as delicious and has the added benefit of antioxidant support.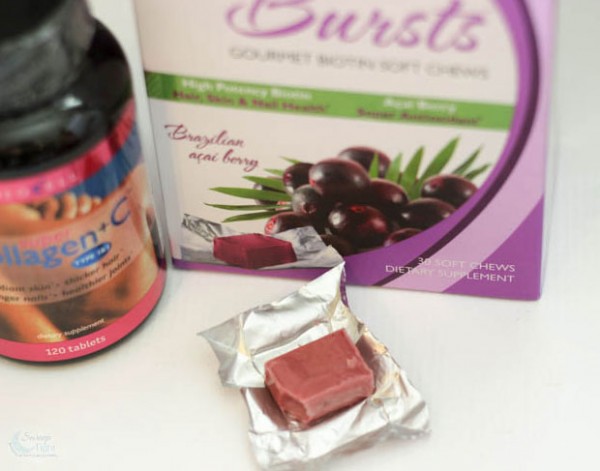 Neocell has a variety of supplements to help you beautify within. I also received a bottle of Neocell Super Collagen+C. This supplement is formulated to help with radiant skin, thicker hair, stronger nails, and healthier joints. As I get older, I am a lot more conscious of all of the above. Not only do I read about the benefits of collagen, but I also notice the results. When I am diligent and take my supplements regularly, I always notice it in my hair and nails right away. My nails get so much stronger that they require frequent trims. Being a person who used to never have long natural nails, that says a lot.
Neocell Biotin Bursts
have earned a permanent spot in my supplement drawer. I will continue to take them and probably mix up my flavors now. I definitely recommend their products for anyone looking into
beauty supplements
. We all want nicer skin, hair, and nails. Neocell products is an easy way to give you a nice boost in the right direction!