NeoCell Super Collagen+C
"Nutrients you can trust"
Now that 2012 is well under way, many have resolved to take better care of their health in the new year. When making our new year's resolutions regarding healthy life styles we tend to think of taking better care of our skin by covering up or using sunscreen, exercising, and making smart food choices, but we don't often think about how we can enhance our skin, hair, nails, bones, muscles, and ligaments from the inside out. Product was received for review purposes and this post may contain affiliate links.
NeoCell, a leader in the natural supplement and skin care, and health and beauty industries, has bridged the gap between health and beauty by providing premium collagen peptide-based dietary supplements for skin, connective tissue and joint health.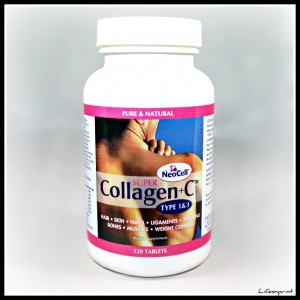 One of their most popular products is Super Collagen+C, this formula combines collagen peptides with vitamin C for optimum supplementation of your dietary collagen needs.
As we age our bodies begin to start breaking down collagen faster than we can rebuild it at a rate of about 1.5% each year. Collagen is what adds elasticity to our skin, when we lose this elasticity our skin begins to wrinkle and age, nails become brittle, and joints begin to ache.
"The collagen peptides type 1&3 in Super Collagen™ support collagen in tendons, ligaments, hair, skin, nails, and lean muscle."
Super Collagen+C helps minimize fine lines and wrinkles, improves skin elasticity, and holds moisture in the skin
*Thickens fine hair, adds body and can slow hair loss
*Corrects split, rigid and weak nails
 *Strengthen and nourish ligaments, tendons and bones
*Can help build lean muscle due to it being a rich natural source of glycine, the amino acid vital for muscle growth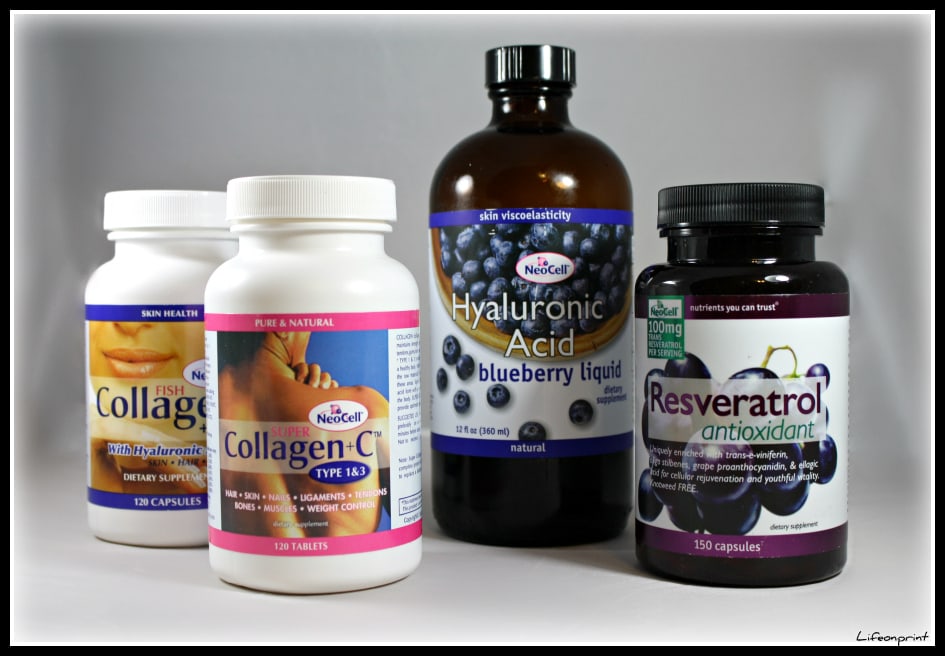 I have been taking Super Collagen+C for over 2 weeks now, along with NeoCell's Hyaluronic Acid, and Resveratol, and have truly begun to see its benefits. My skin is looking and feeling more hydrated, almost plumper (more youthful) I have also noticed that my joints ache less when I wake up in the morning and my nails do seem stronger. I haven't noticed much difference in my hair yet, but my hair is chemically treated, so this may be why. I am excited to see what changes come about after taking these products for a few months!
I am not much for taking pills, but these were very easy to take and the Hyaluronic Acid (blueberry liquid) tastes great!
I give NeoCell and their products a total two thumbs up! If you are looking to improve the healthy of your skin, joints, muscles, nails, and more, then you should definitely give Super Collagen+C a try.
Find out more about all of NeoCell's product and their benefits on their website. Be sure to also check out NeoCell on Facebook and Twitter too!
You can find NeoCell products in most health food stores, Costco, and at many online retailers 
Approximate retail prices: $9.99 -$29.99