Never Settle for Less – Get Your Taxes Done Right
With tax season creeping up really fast—tax day is April 17th—we all better get serious and get our taxes done right, the first time and on time.
Speaking of doing stuff right the first time, well, I'm an expert on doing this wrong. I am one of those people that has done everything backwards from the start. I don't know if it's because I'm impulsive, rebellious, dumb, or perhaps a combination of all those things.
I had kids when I wasn't ready, got married before I knew who I was, and have been basically tripping and stumbling down all of life's paths ever since. But, I have learned a very valuable lesson through it all. NEVER SETTLE.
Because I had kids so young, I didn't finish my degree. I chipped away at some general education core classes but never got very far after that. I used to think, man, if I can't do it ALL THE WAY, I don't want to do it at all. For example, I was really thinking I wanted to be a doctor. But, realistically, I do not have eight years to wait until I can start my career. I have a family to support NOW. So, I was thinking, I'll be a nurse. But, that really felt like settling to me. (I'm not trying to offend any nurses out there! What you do is amazing! It just turns out it's not for me.)
I'm ecstatic to report that I finally figured out what I am going to go to school for! I'm going to get a degree in Nutrition Science. With that, I plan to become a Registered Dietician. I'm so excited that I followed my gut and didn't settle for something that didn't feel exactly right for me. It came down to my mom asking "What do you like? Think about what you have naturally done since you were little…" Well, I've always been a science nut and in my twenties, I've been obsessed with healthy eating and nutrition. Bam! Off I go on this path that feels so right. 🙂
But for right now, I find the whole topic of taxes extremely boring and nearly impossible to get excited about.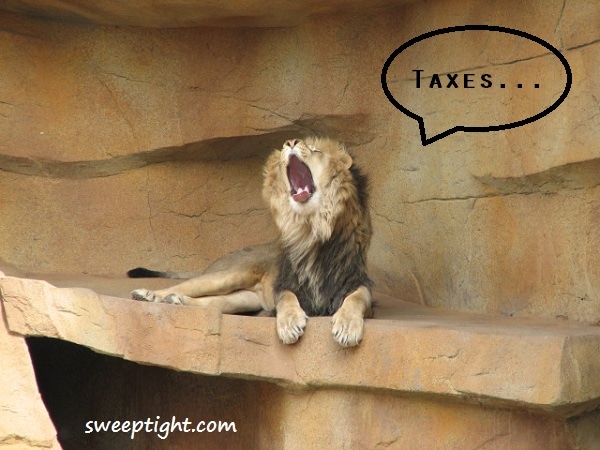 But, with H&R Block, they've brought a contest to the table and made stuff interesting…
When it comes to your tax return, you never have to settle for less with H&R Block. Filing your taxes with H&R Block just became an event worth sharing. Get started now for your chance to win instant cash prizes and the $100,000 refund! There are winners every hour. So file your taxes, then let your friends know how rewarding it can be.

NO PURCHASE OR PAYMENT OF MONEY NECESSARY TO ENTER OR WIN. A PURCHASE WILL NOT INCREASE YOUR CHANCES OF WINNING. H&R Block® –100,000 Refund Giveaway starts 1/17/12 at 12:00 P.M. (midnight) ET and ends 4/17/12 at 11:59:59 PM ET. For Official Rules, to learn how to obtain a free means of entry without purchase, to learn how to play the instant win game and enter the sweepstakes, drawings, prize details, odds of winning, restrictions, etc. click here. Open to eligible legal residents of 50 US/DC, 18 years or older at time of entry. Void in P.R. and where prohibited. Sponsor: HRB Digital LLC, One H&R Block Way, Kansas City, MO 64105.