As odd as it may sound, I have poison ivy to thank for my gaming passion. Growing up in the woods with a deadly allergy to poison ivy was a bit like growing up in a prison. So my mom took sympathy and compensated by keeping me stocked with all the new games on the market. I'm so excited to tell you about everything we learned at the Disney Interactive panel at the D23 Expo. I was able to attend this event as part of a press junket sponsored by Disney. All thoughts and opinions shared on this blog are my own. Affiliate links included help provide means to rid my yard of poison ivy so my kids don't have to experience what I did–but don't worry we'll still keep up with all the new games too.
New Games and Products from Disney Interactive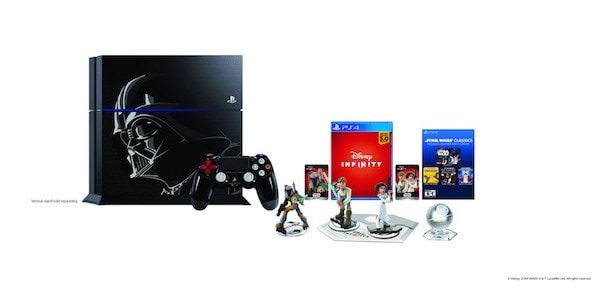 Playstation & Disney Infinity 3.0
On November 17, you'll be able to purchase two limited edition Darth Vader-inspired Playstation 4 Star Wars Bundles: Star Wars: Battlefront and Disney Infinity 3.0: Star Wars.
The bundles include a fully customized PS4 featuring Darth Vader with Vader's suit themed controller, and more.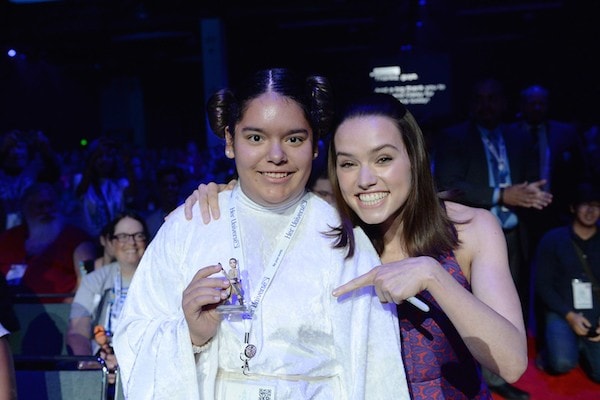 While announcing this new game console and bundles, John Boyega and Daisy Ridley, co-stars of Star Wars The Force Awakens, surprised us all on stage. They were presented with their character figures, Finn and Rey, for Disney Infinity 3.0 which they immediately gave away to 2 lucky members of the audience.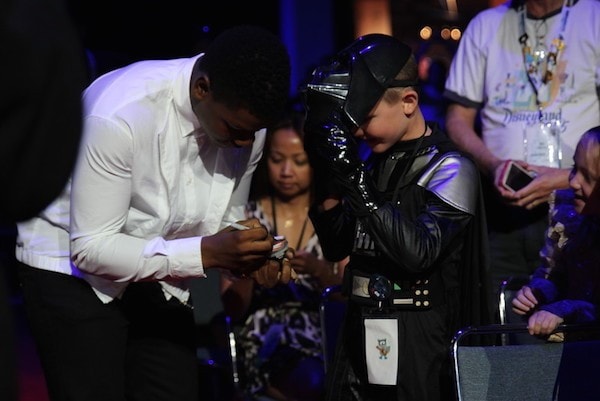 They couldn't have picked anyone better to receive these characters!
Other Disney Infinity characters were also revealed including: Nick Wilde and Judy Hopps form Zootopia, Spot from The Good Dinosaur, and a limited edition set of Light FX Star Wars character figures that light up when placed onto the Disney Infinity Base.
Plus, we all received a special Kingdom Hearts Mickey Costume Power Disc that unlocks a one-of-a-kind costume of King Mickey, Keyblade Master and King of Disney Castle for Disney Infinity's Micky Mouse character and a classic Mickey Mouse figure. That Power Disc will never even be sold in stores!
Playmation
Coming this fall, Playmation Marvel's Avengers Gamma Gear–inspired by the 7-foot Hulk–lets you smash into battle with motion-based controls. For more about Playmation, check out the post I did here.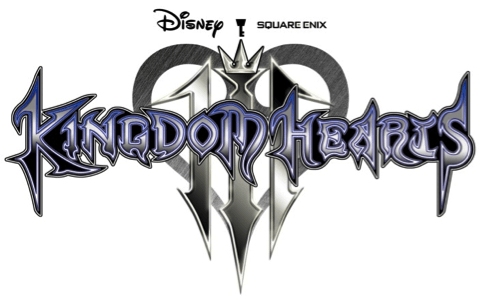 Kingdom Hearts III
Baymax and other Big Hero 6 characters will make their debut in Kingdom Hearts III! Baymax himself even showed up on stage! I can't wait to go on an adventure with him and Sara to San Fransokyo.
New Games – Mobile

Disney Magic Kingdoms, is a new mobile game being created with Gameloft that lets players build the Disney theme park of their dreams. You can recreate and place attractions like Space Mountain, Haunted Mansion, and California Screaming' in a fun animated landscape.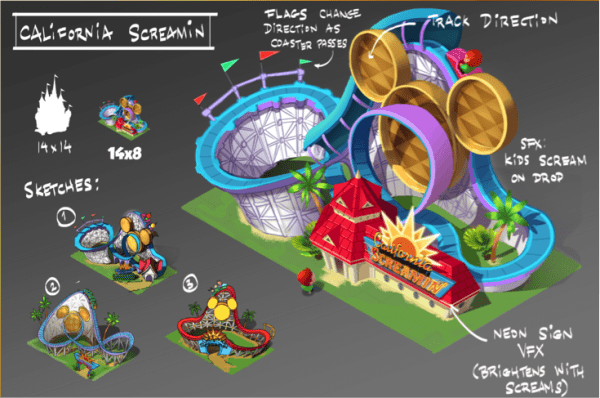 Star Wars Battlefront
This new game, available for preorder in Standard (PS4, Xbox One, PC) and Deluxe editions (PS4, Xbox One) in time for the holidays is going to be incredible. You're going to want to get this new game for every Star Wars fan you know. Because who doesn't want to pilot the Millennium Falcon?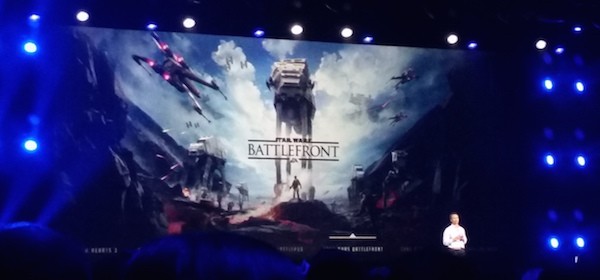 Star Wars Battle Pod
Because playing video games on an HD LCD 3D mammoth size screen with surround sound isn't good enough. For the true gamers and Star Wars fans with the means, you can get IN the game. The Star Wars Battle Pod is fully immersive. The seat moves and vibrates with the actions you're performing on your mission. The Premium edition has a price tag of $100k, but you also get your name in the movie credits of future films. Now all you have to decide is: which side are you on? Rebel Alliance or Darth Vader?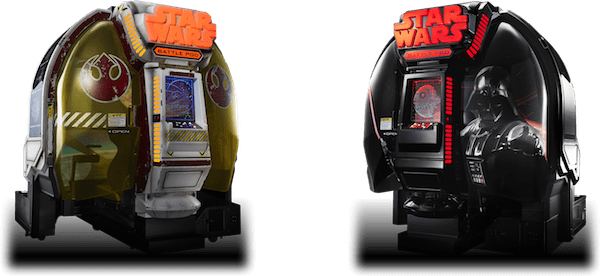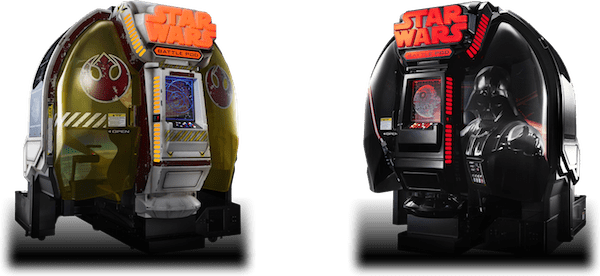 If 100 grand is too much for your pocket, how about $35,000? For that you can get the Standard Edition and absolutely be the coolest kid on the block? More like county.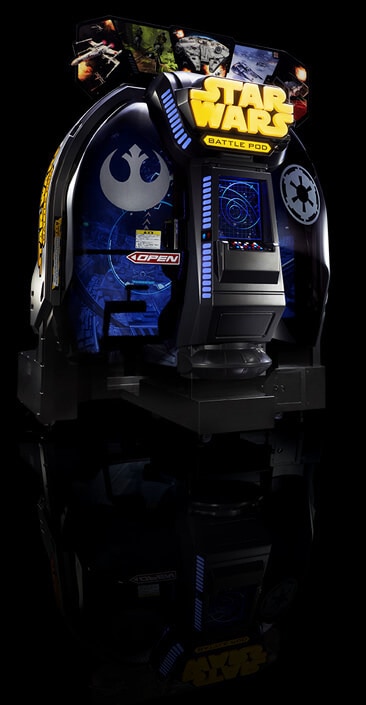 Out of all the new games, which one are you most excited to play?