What's the latest scoop in Marvel toy news? Well, all the Guardians of the Galaxy Vol. 2 merchandise is out and ready for you to play with, collect, and display with pride. There are new Marvel toys for boys, girls, and really anyone of any age. I received a whole ton of these products while on the press junket for the movie. Everything shared here is based on my experience–which has been nothing but smile-inducing joy–even while everyone fought over who could have what. My personal fave: the Baby Groot Journal. 🙂

Marvel Toys for Boys, Girls, and All Ages of Humans
For Play
When I say 'all ages,' I mean, all ages. For example, this Star-Lord Mask is for ages 5+, but so far we've taken that plus sign quite literally. The youngest person to play with it was fifteen and the oldest–seventy-eight! It is made for kids as it's a bit snug on an adult face, but there's fun to be had regardless.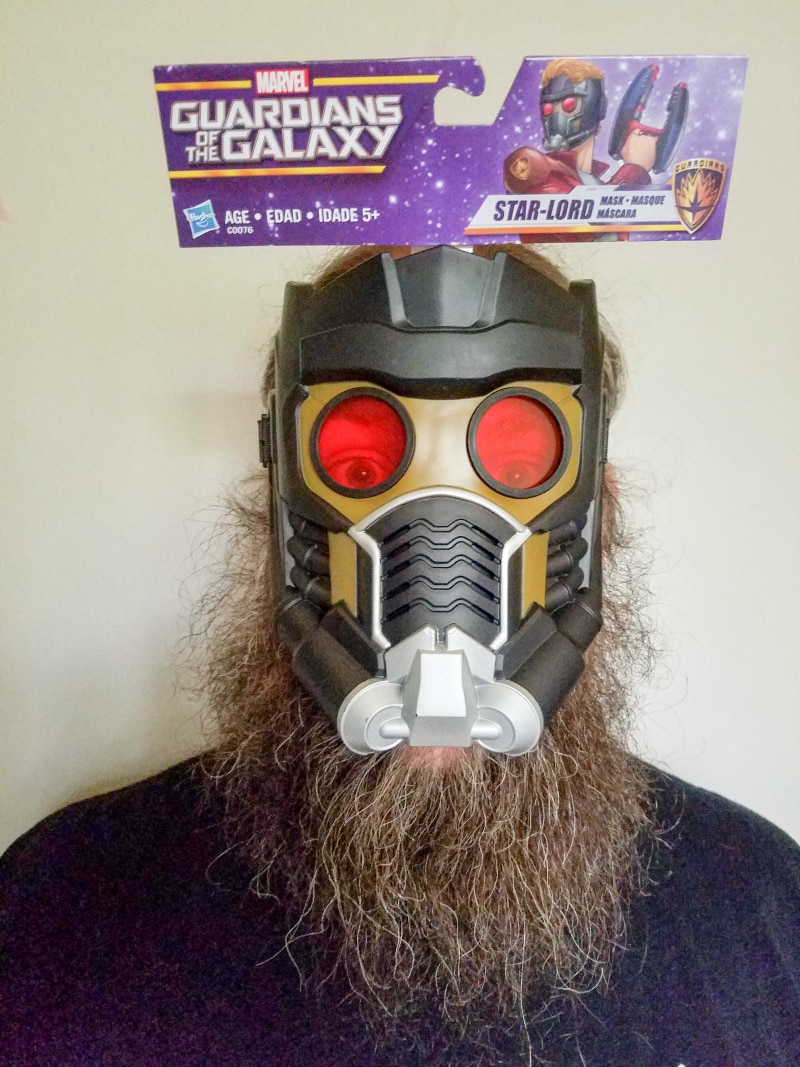 To go with your mask, you'll naturally want the Star-Lord Elemental Blaster. It has 3 unique blasting settings with different lights and sound effects. Rotate the blaster to access new elemental modes, including Water, Fire, and Electricity. This reminds me of when we saw the real one from the movie in the props department!
Dance along with Rock N' Roll Groot. Free dance lets you control Groot, and Groove mode Let's him do his own moves to any song. Groot can even get back upright after dancing on his side! "Shout out" button triggers 4 different "I AM Groot" phrases.
For Collecting
Who doesn't want a desk full of things to look at and remind them of their passions? Ben Butler, my mom's significant other and Virtual Assistant to many bloggers has his desk loaded with all his favorite Marvel Collectibles.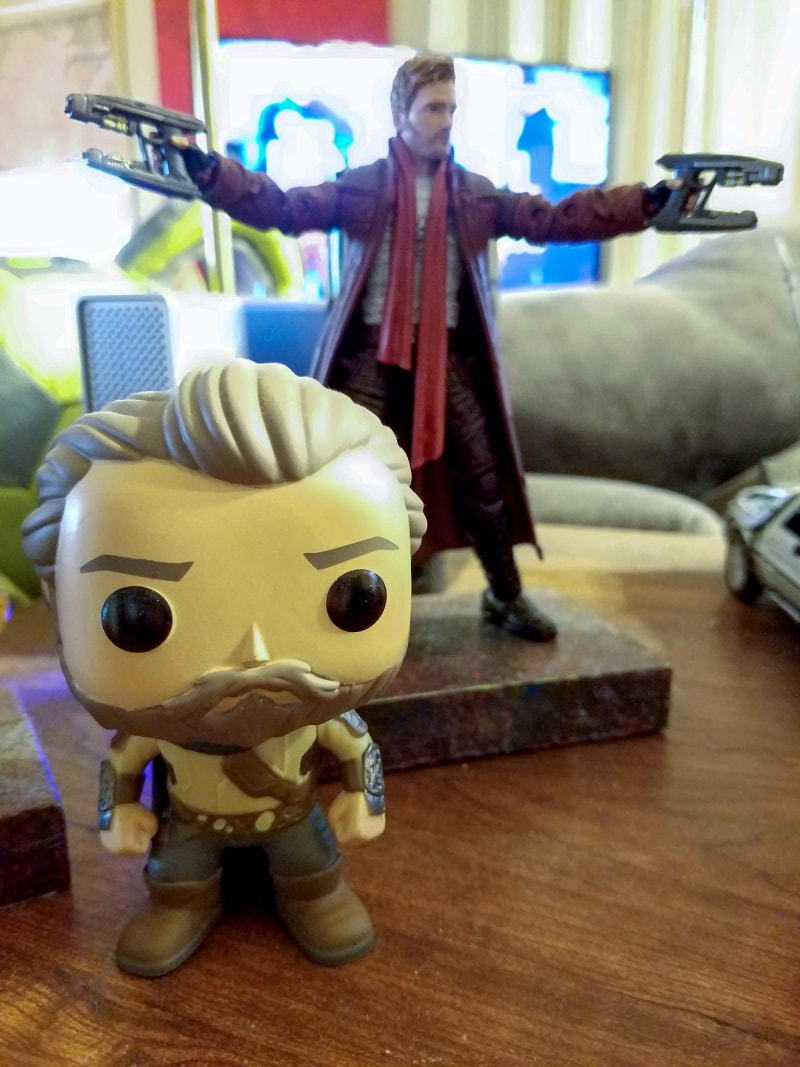 Assemble a rag-tag team of misfits from Guardians of Galaxy Vol. 2  with the Marvel Legends Series! With the Marvel 6-inch Legends Series, both kid and adult Marvel fans can start a legendary collection of comic- and movie-based Marvel characters. This 6-inch Star-Lord figure is highly articulated and features a movie-inspired design, making it an epic addition to any Marvel collection.
For all my fellow Funko POP collectors, the series for Guardians of the Galaxy Vol. 2 doesn't disappoint. They're all so darn cute! Anyone else totally obsessed with trying to collect them all?
Don't forget about Ego.
For Use
I love having things I use every day bring smiles and fun to ordinary tasks. Starting my day with a to-do list is mundane, but it's what I do. But with the Groot Journal? Who can resist the immense joy that little face brings forth?! It comes with a galaxy of pages and a handy little bookmark, so you never lose your place.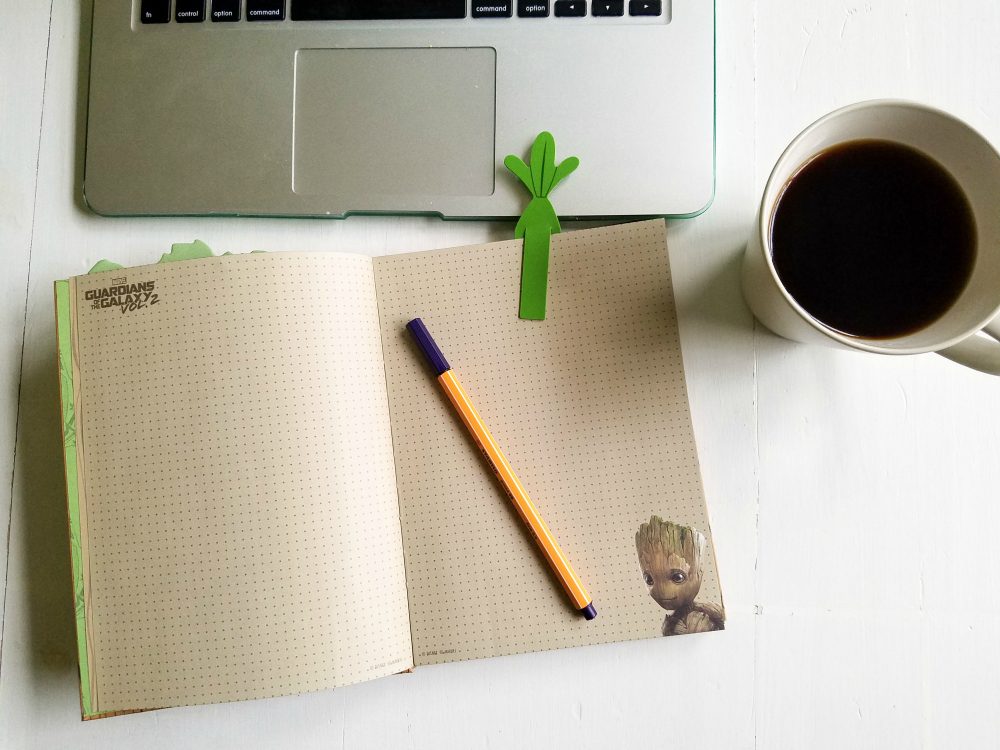 Speaking of mundane tasks, drinking enough water is just a daily fail for me. However, each day I set out with great intentions. It helps if I have a water bottle with me at all times. I love these with the carry-loop that folds down. It's just right for my purse and backpack. Although, my daughter took one look at this and I lost all rights. MUST GET MORE!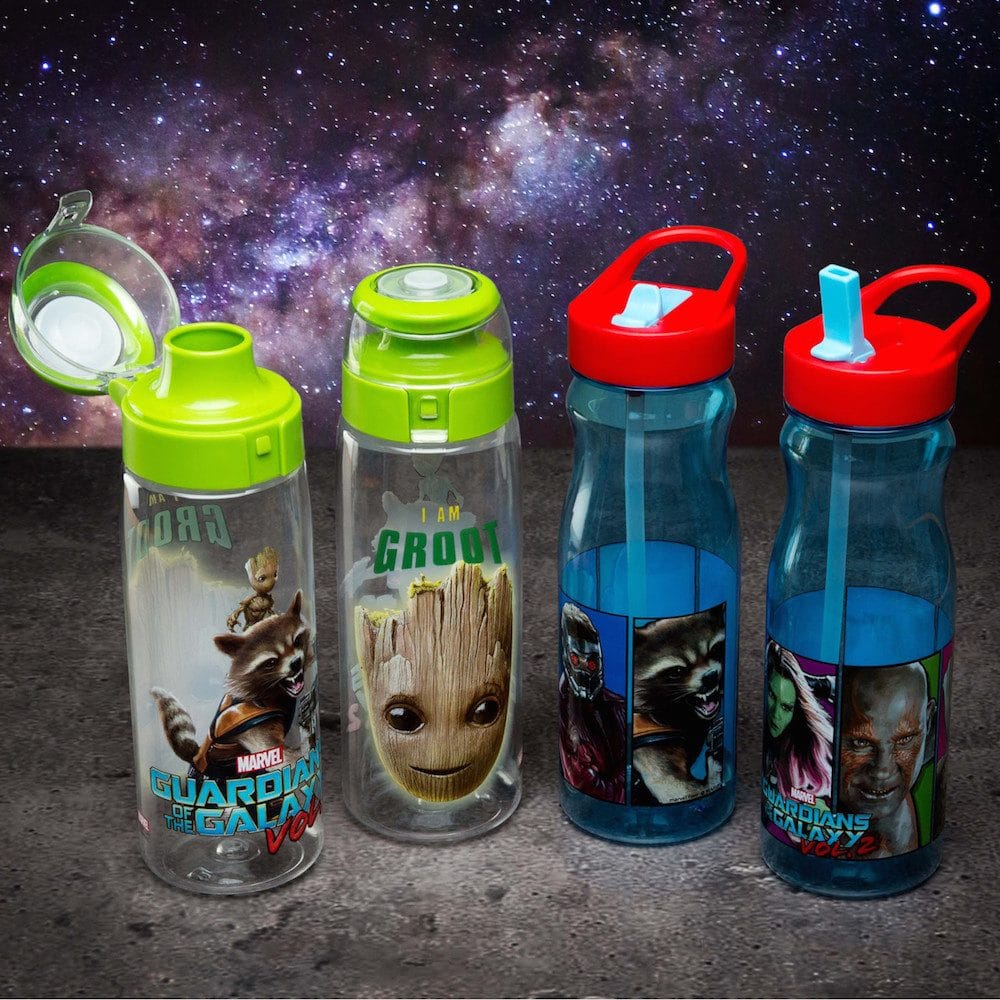 Can you ever really have enough reusable tote bags? The answer is no. Especially when it looks like this one with all the Guardians. Plus, it's made from recycled materials.
To Read
When I came home with all this swag, the most "Awww"-d item was "Night, Night, Groot" by Brendan Deneen. This 32-page bedtime picture book is told through the eyes of Marvel's lovable characters Rocket and Groot.
Have you taken the whole family to see Guardians of the Galaxy Vol. 2 yet? If not, get your tickets on Fandango.com and GO!
Out of all the new Marvel toys for boys and girls, which is your favorite?