We've kept a water dispenser in the house for as long as I can remember. I consider a water dispenser a non-negotiable appliance. With my kidney stones and frequent UTI issues, I need to drink water all day, everyday. Using the dispenser makes this a much more pleasant task. Also, a water dispenser is much more convenient than constantly filling up a pitcher and changing filters. We were sent the NewAir WCD-100W Water Dispenser for review. All opinions are my own.

The water dispenser that we had been using was one where the bottle goes under the unit. I thought this was awesome since you didn't have to flip the heavy bottle over. Well, I was wrong for a few reasons. It was a lot louder than any unit I had ever come across and would even wake us up at night. I liked having the top free and not seeing the water bottle, but that empty space just ended up collecting clutter, so that backfired.
NewAir WCD-100W Water Dispenser Features
3 water temperatures. Hot, cold and room temperature. I make tea and hot chocolate with the hot, and it's a shortcut when you need boiling water. Use it and it boils within seconds. Cold is nice and refreshing, but sometimes you just want something in the middle. I love having the third option a lot more than I expected to.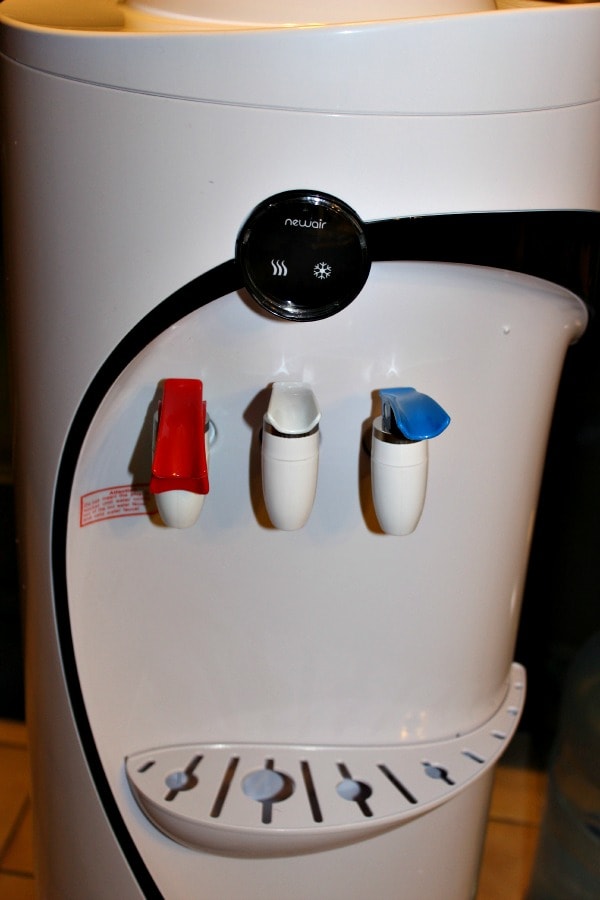 Compatible with 2, 3 or 5 gallon bottles. We always use 5 gallon, but it's nice to have the option for smaller bottles.
Spike puncture for bottle seal. This is the best part. You still have to lift the heavy bottle, but it's definitely not as awkward with an unopened bottle. The spike punctures the top to eliminate spillage. I adore this feature!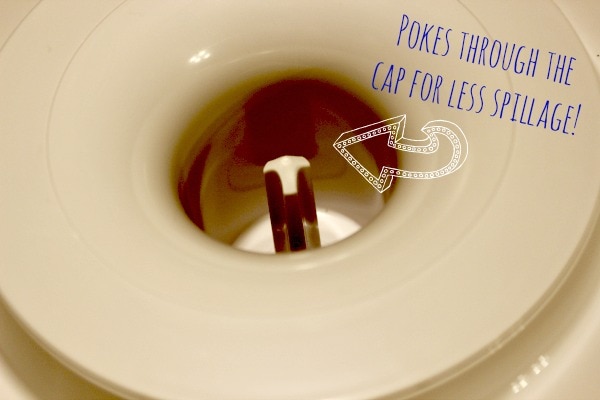 Sleek and narrow design. Having a small kitchen, we don't have a lot of extra room for things like this. The NewAir is very narrow and fits in seamlessly, without taking up too much space.

Storage underneath. There's a compartment under the unit for cups or whatever you would like to store. The ledge is adjustable to allow for more space.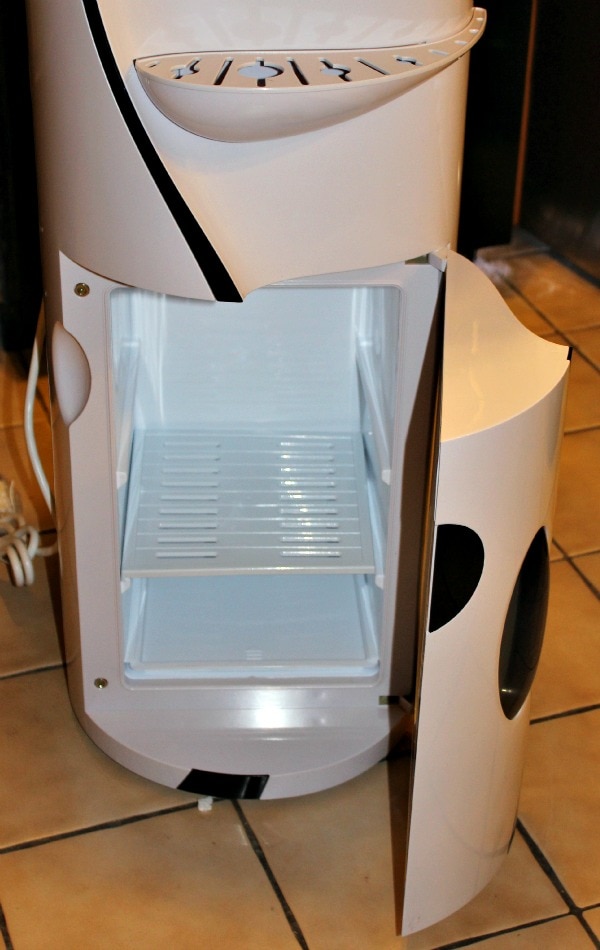 Ledge/drip guard. There's a drip guard just in case some water spills while dispensing. It also acts as a ledge to hold your cup while filling.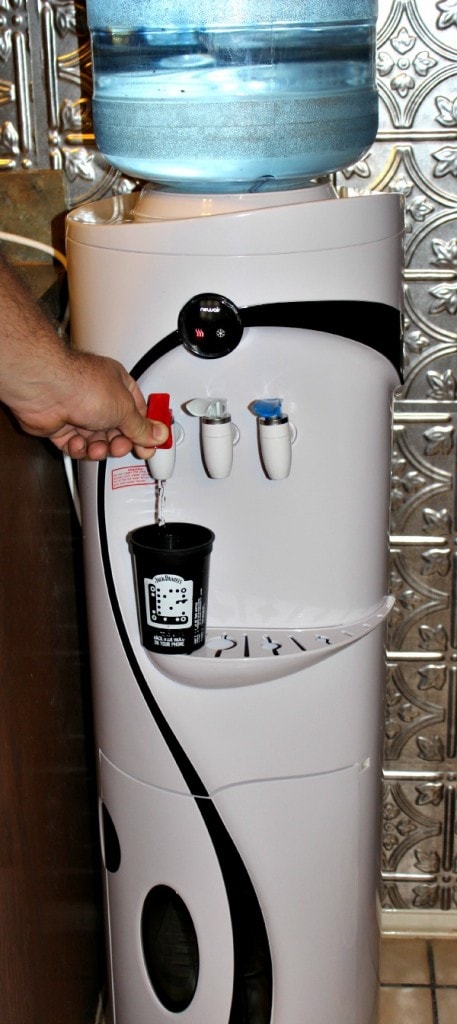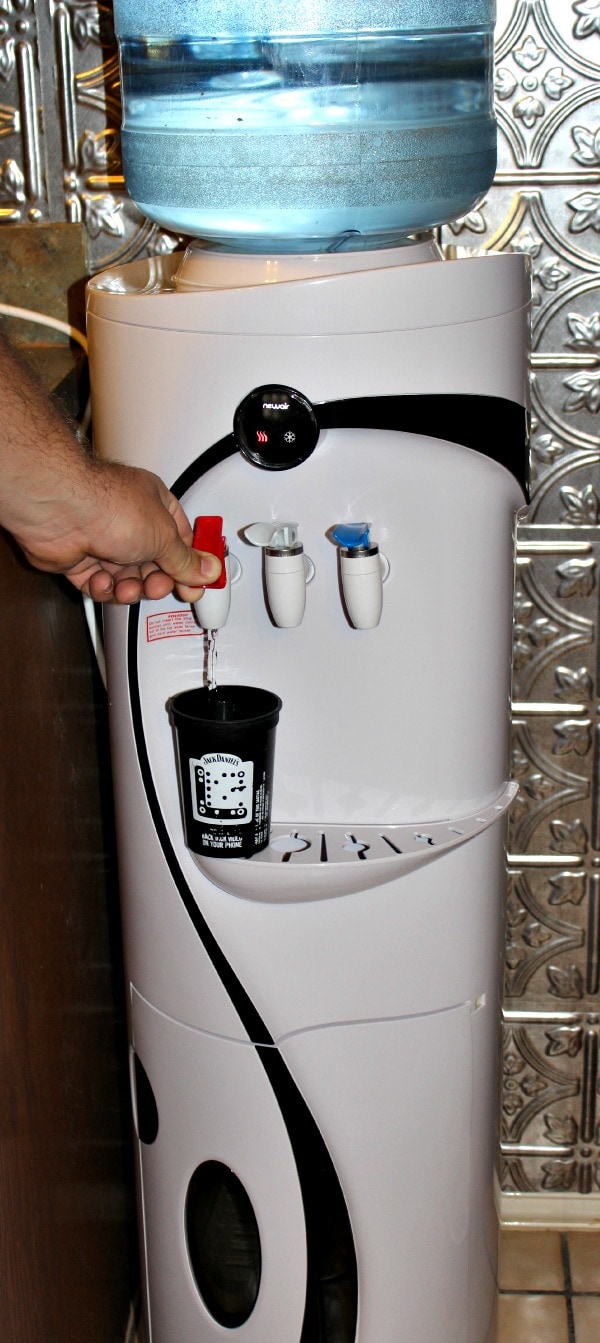 As long as this unit remains level it's a lot quieter than our old one. We are very pleased with it and would recommend the NewAir WCD-100W Water Dispenser for anyone's home or office use. Available for purchase on Amazon.com.
What's your favorite feature of the NewAir Water Dispenser?