Nomadic State of Mind JC Sandal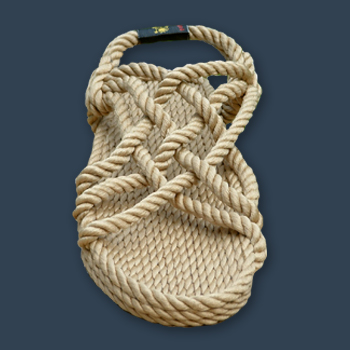 Okay, in all honesty these are not shoes that I would typically wear. BUT, my friend has a pair and that changed everything for me! I am all about comfort these days and these babies are beyond comfortable! Product was received for review purposes and this post may contain affiliate links.
We have a yearly "Girl's Weekend" where we spend the weekend away and do things like hiking, go to the beach…whatever we feel like! She always brings these shoes and wears them for anything and everything. All of us girls were extremely intrigued by them. Turns out they are the most comfortable sandals you could ever wear! You can get them wet, so they are perfect for the beach. They are machine washable, so getting them dirty is not a concern. They are definitely different looking, so they are a conversation starter. They are extremely versatile footwear!
My friend had gotten hers years ago when she was on vacation somewhere, so we thought that was it…We'd never see another pair. Who knew they were just a mouse click away at Nomadic State of Mind?! The pair that I received are similar to my friend's in every way. The ropes may be a tad bit silkier, but other than that they are just as comfortable. So, now I have to tell all my other friends so they aren't trying to steal MY shoes this year!