My son is now twelve years old and the thought of him riding his bike with headphones on scares me to death. How will he hear sirens or cars coming? I am so excited to have received the Nyne Portable Speaker for review. This allows us to have the perfect compromise. He can still listen to his music while riding his bike and still here any approaching danger.
Nyne NB-200 Portable Speaker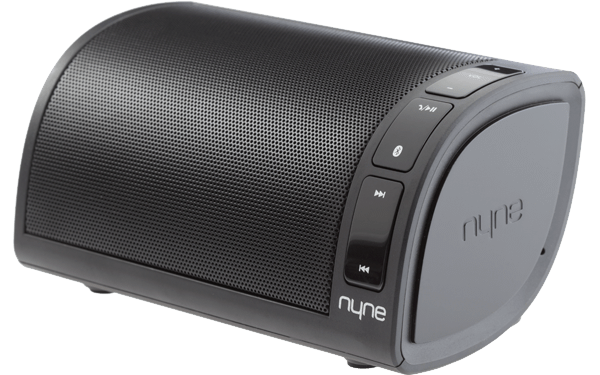 This portable speaker comes with mounting gear that works on a bicycle, stroller or even a treadmill. The sound quality is actually quite impressive given its size. I was not expecting to hear such power. Charging is easy via the mini USB and offers up to 5 continuous hours of playtime. He can also make hands free calls (when he finally earns the right to have a cell phone) using this Bluetooth speaker.
Get a Nyne NB-200 Portable Speaker Now!
The only concern I have with this product is the mounting hardware may not be sturdy enough for some of him more rough rides. The mounting gear is plastic and I worry that it may crack if he hits too many bumps or drops his bike. Otherwise, if you are just planning on using this for a baby stroller I think the mounting hardware is perfect. But some form of reinforcement may be necessary for a tween's bike.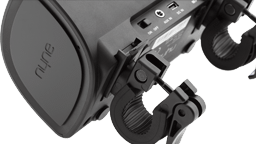 I called my girlfriend using this portable speaker to see if she could hear any difference in my voice. She had no clue. Only when I asked if I sounded weird was she aware I wasn't just speaking right into my phone. The noise-cancelling microphone works wonders because I was doing dishes and making quite a ruckus!
This would make a great gift for anyone on your holiday shopping list!
Where would you use this portable speaker? Do you think it would make a safer option than headphones?