Born in 1984, some consider me a millennial. However, my grandparents had a large part in raising me, which gives me a bit of an old school approach to the way I parent.
I tend to view things as black and white. Do something wrong? Here's the punishment/consequence.
My fifteen-year-old son is wise beyond his years and recently pointed out that I am guilty of seeing things through a monochromatic lens.
His speech was quite compelling and opened my mind to a whole new world of color.
When I saw this online course: An Introduction to Formal Logic, offered on The Great Courses Plus, I had no idea I'd be learning about what my son was trying to teach me.
This post is sponsored by The Great Courses Plus and brought to you by ShopShare. All thoughts and opinions are my own.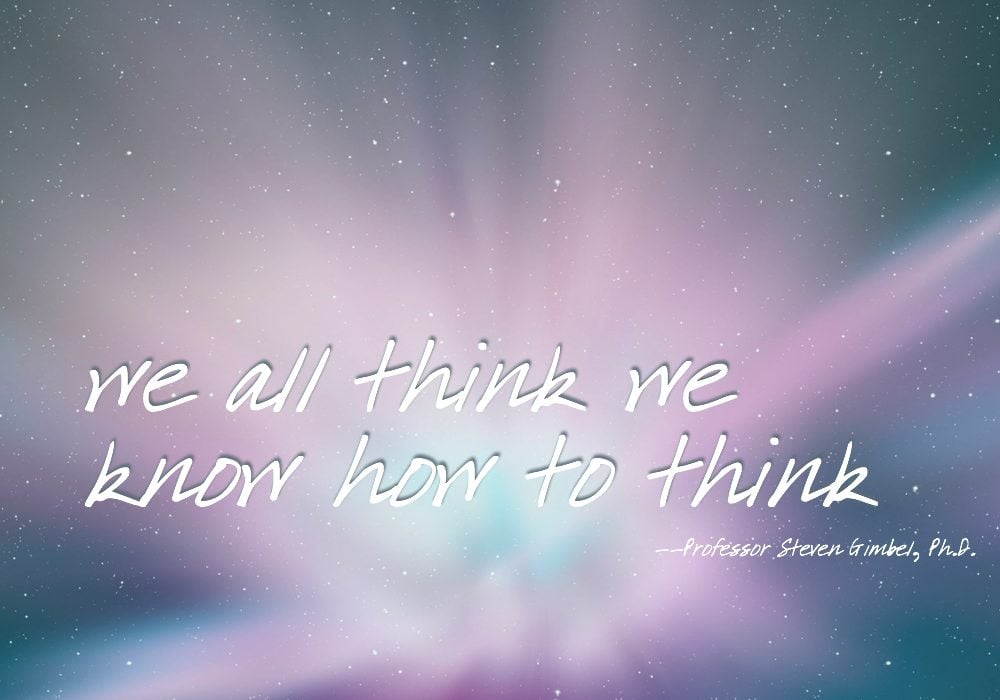 Get A FREE MONTH of Binge Learning Now!
Online Course on Logic
There are a plethora of reasons to study logic. It's first important to understand the difference between the way we use the term.
We tend to use 'logic' subjectively. For instance, if we say, "Yeah, that seems logical." We're saying, "That makes sense to me," or "I agree with that." This is a psychological use of the term logic.
The online course I'm taking, An Introduction to Formal Logic, focuses on logic objectively.
Which is the study of "rational argumentation." Have no fear. I had no idea what that meant either.
But this online course breaks everything down so we can understand the material easily. It just means approaching all things rationally and as an argument.
"Argument" is not to be taken as a negatively charged, heated disagreement. It's simply breaking down information into two parts so that it may be addressed in a rational manner.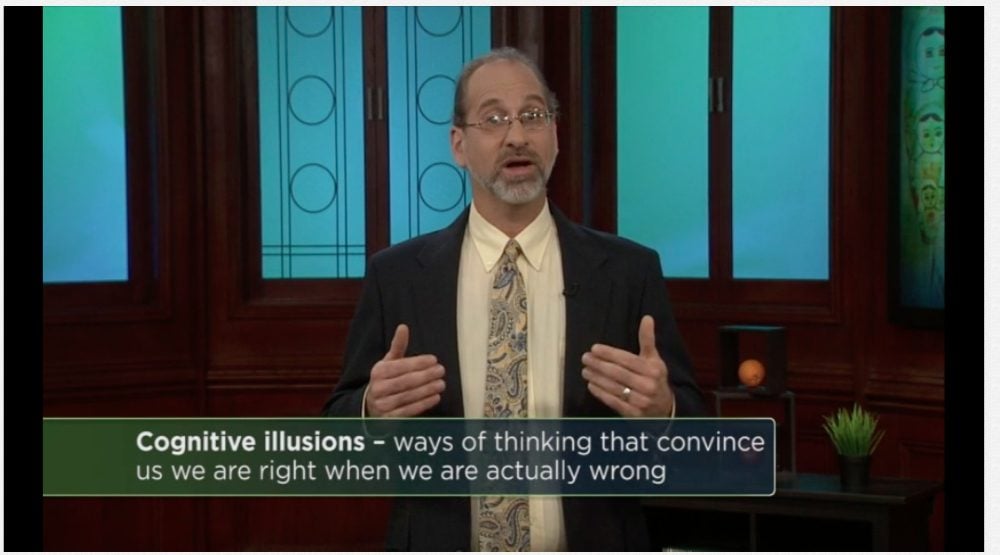 Parenting: Level 100
You might be wondering how this ties into my parenting approach. Well, I realized that I come at everything with a predominantly emotional reaction.
The result is often an equal or greater emotional response. I allow my knee-jerk feelings to any scenario dictate my lessons/lectures to the kids.
Getting into the habit of being more logical has allowed me to take a step back and analyze all parts of whatever we're discussing.
It's been beyond wonderful for all of us. Our relationships are healthier, and when something is amiss, the lectures are far more productive and less emotionally taxing.
This whole concept is probably not new to many of you. However, for those of us that didn't have the greatest examples growing up, (no offense to those that raised me, they all did their best) this online course has been an excellent tool for me as a parent–and many other roles…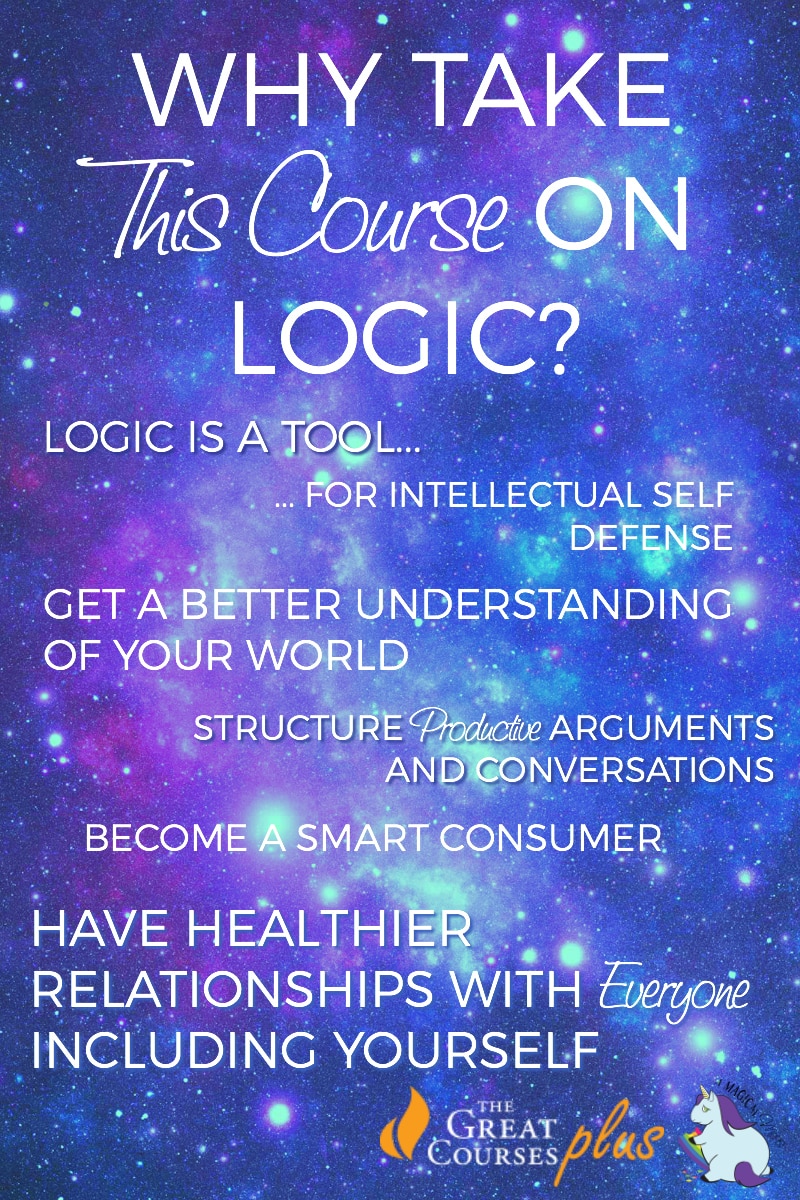 Why Take an Online Course on Logic
According to the philosopher, Porphyry, humans are defined as "rational animals," implying we're inherently rational.
While capable of rational thought, we're certainly not wired that way as a default.
Various influences have a huge impact on our thought processes. Cultural, psychological, and sociological factors make us highly irrational.
The disaster here is that we all think we know how to think.
Which is why everyone should take this course on logic. The benefits reach far beyond improved parenting and relationship skills.
Thanks to this course, I am a smarter shopper, marketer, and business person. This course even explains how to logically chose fonts.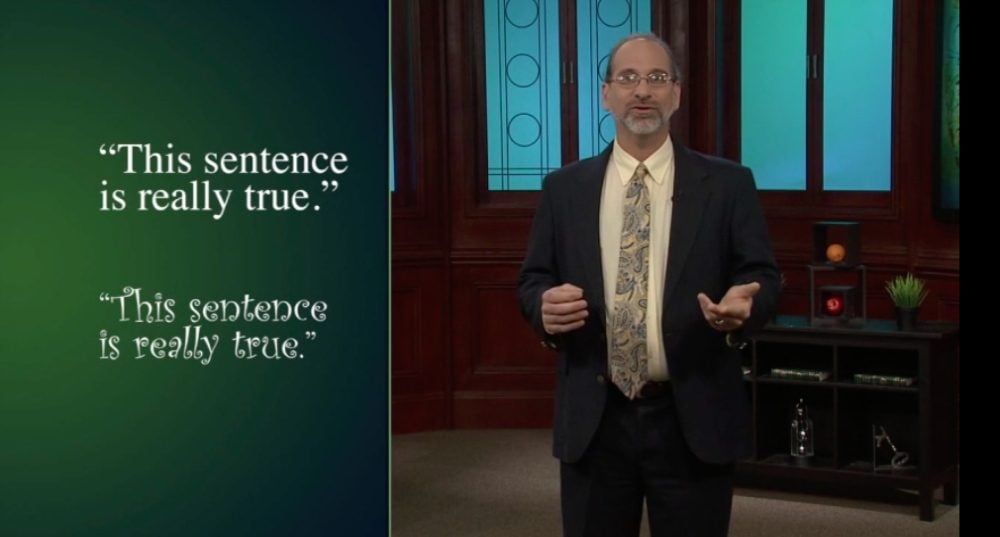 Logic is a tool. It can easily be used manipulate others. You'll have the power to understand arguments on a level that you could easily take advantage of less logical people.
You could easily sway them to buy or do something they don't need or want. So, as the instructor said, "Don't be a jerk."
Knowledge is power. Look out! I'm so darn addicted to all the courses offered at The Great Courses Plus.
Seriously. I've taken several online learning courses now, including one on nutrition and one for gardening, and might need a cape for my brain before long. Super smarty pants in progress…
You can super power your brain too, starting with a FREE MONTH TRIAL!
Take this online course in logic and open up a whole new perspective on life.