Two weeks ago I started using Puristry's Vine Therapy Serum and Flower Water Toner.
This is the first time I've used organic toner and skincare products, and it's been outstanding.
The difference I am feeling and seeing in my skin is amazing.
This post is sponsored by Puristry. All thoughts and opinions are my own.
I've always been a fan of "natural" products, but this is the first line that's legitimately USDA organic.
Pure ingredients are now all I will ever use on my face.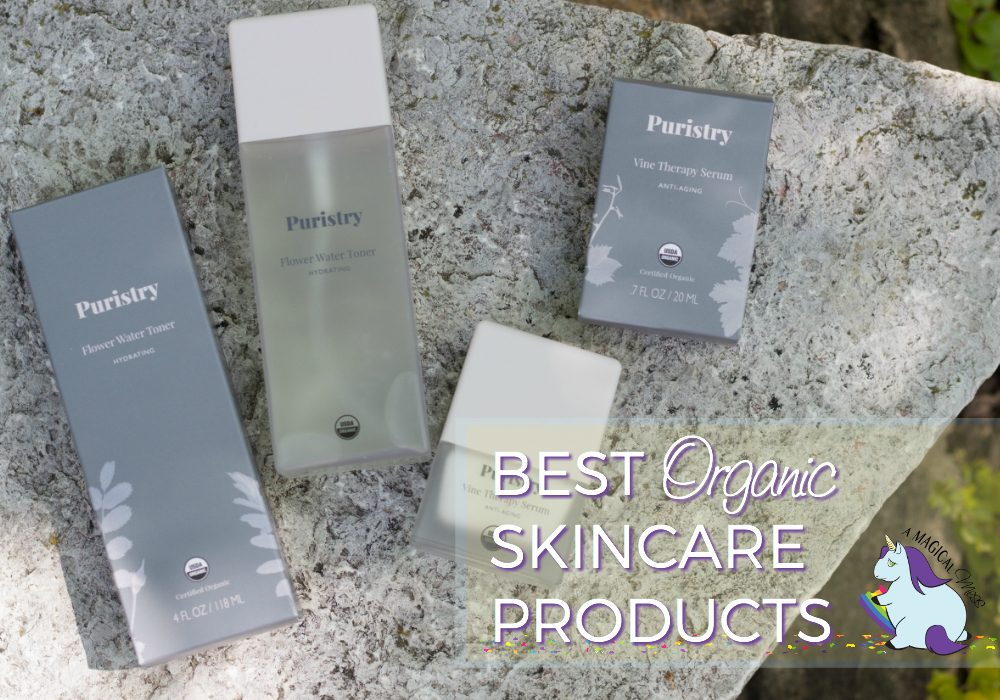 Puristry Products
This is a unique line of skincare products because they're not just natural; they're USDA Organic.
Thanks to her background of extensive research and formulating with plants, Susie Wang distinctly understands and utilizes each plant or ingredient's unique biology.
She doesn't combine a bunch of natural ingredients and hope for the best–she knows the power behind one and what works well with it, and what doesn't.
This method delivers targeted nutrition to the skin.
Puristry Organic Toner
Puristry Flower Water Toner smells fantastic–like roses which relaxes me really nicely before bed.
I use it in the morning too, under my makeup, and it feels great. I start the day calm and refreshed.
The hero ingredient is organic rose water which is complimented by other flower waters and oils like calendula, witch hazel, honeysuckle, bergamot, cedarwood, vetiver, sage, and lavender.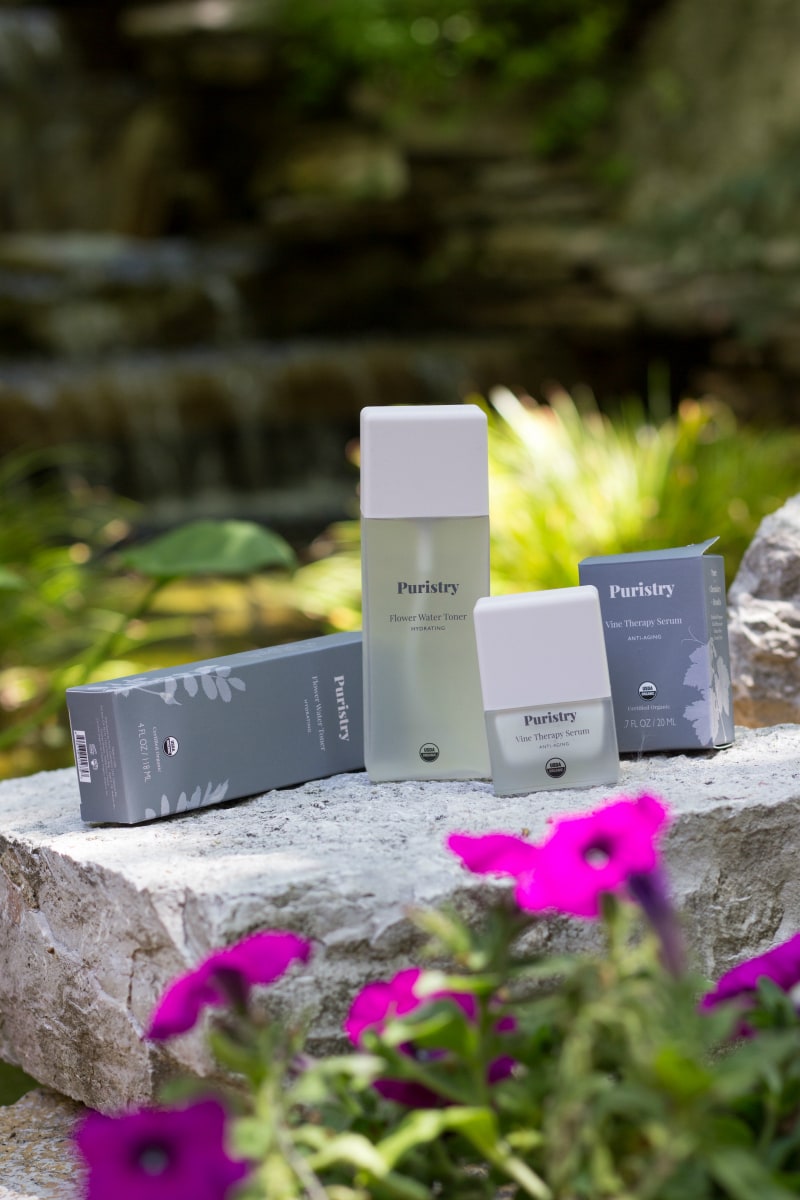 Puristry Vine Therapy Serum
This anti-aging serum uses a powerful concentration of antioxidant-rich grapes and algae to replenish and restore the skin's matrix.
High in collagen-producing peptides, protective antioxidants, and hydrating humectants, this serum helps increase elasticity and helps improve overall skin health.
Resveratrol is a chemical found in the skin of red grapes.
It's produced in response to injury or pathogens.
There's no proof that it works in us the same way, but it would make sense that it might. Worth a try in my book!
Our skin is our largest organ. It's constantly exposed to the harshest of environments–extreme temperatures, chemicals in our detergents, and all the abuse we put it through with the sun.
To fight the aging process and just shoot for overall health, these organic products are the way to go.
Try these organic skincare products for yourself!