I participated in a campaign for Mom Central Consulting on behalf of Healthgrades. I received a promotional item as a thank you for participating. All opinions are my own.
Find and Organize Doctors with the Healthgrades App
Each family member tends to have their own individual needs when it comes to medical care. Organizing and finding this info can be a challenge. Healthgrades, the leading online resource for information on physicians and hospitals, has developed an iOS app to make this easier.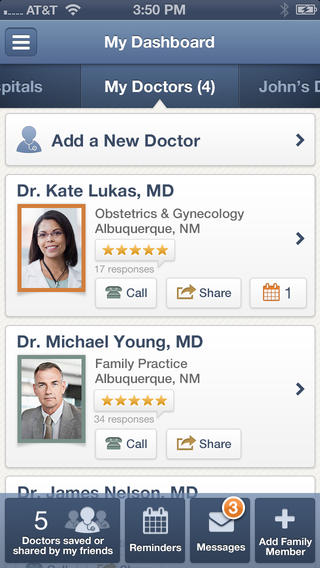 The new Healthgrades app is an excellent way to not only find new doctors, but also store their info, manage appointments, and even find doctors based on your insurance info. You can add family members for further organization. This is a great way to quickly find the info that you need right at your fingertips.
Rate your doctors and find out what other real consumers have to say about them, as well. I was glad to see that one of my doctors has a five star rating. Another one — only three stars.
I have been using the Healthgrades app now and really find it useful. I am more organized with my own appointments, and also my husband's. It's a time-saver when searching for physician info, too! I would suggest downloading the free app for yourself!
Rainbow Crumbs for You
Weekly newsletter with our latest posts and shenanigans.