I need to pack smarter and TravelWise sent me their packing cubes to help me do so. Products were received free of charge, but all opinions are my own. I am not a newbie when it comes to packing, but I certainly pack like I am. Each time is an unorganized mess. Packing Cubes can help minimize the stress and help you pack smarter.
Pack Smarter with TravelWise Packing Cubes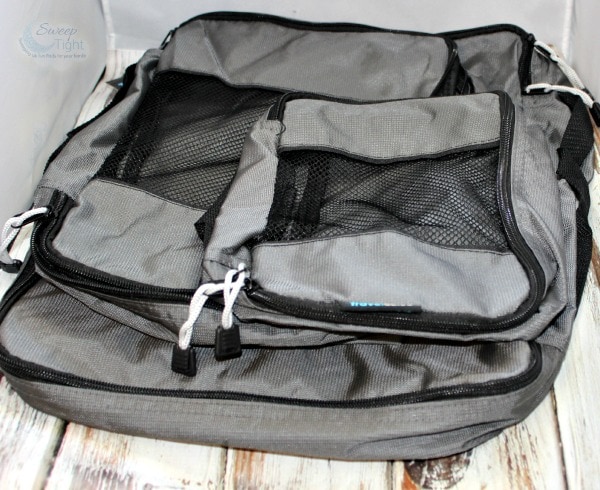 Having reviewed products from EatSmart in the past, I was eager to try their new TravelWise items. I still use my kitchen scale and bathroom scale from EatSmart almost daily.
The TravelWise 3 piece Packing Cube set consists of small, medium, and large cubes. They are made out of a lightweight and durable nylon that works well with any piece of luggage. The interior seams are fully finished to protect your clothing during transit. The cubes are available in red, black, teal, purple, and silver to suit all tastes.
Packing Cubes Features:
Only 11.2 ounces
2 year warranty
Two way easy-pull zippers
High quality nylon that is lightweight and durable
Open mesh to easily see and locate items
TravelWise 100% satisfaction guarantee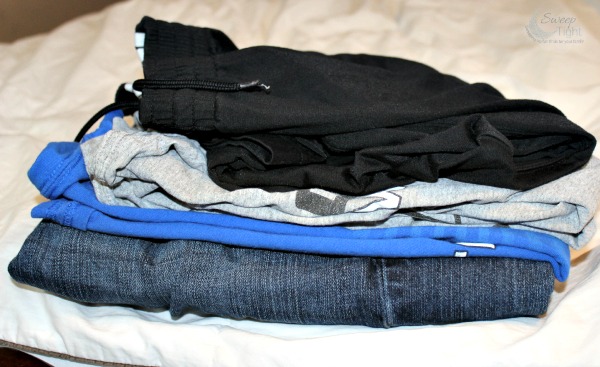 I tried out the larger cube with a stack of Mike's clothing. I made sure to really pack the cube to test it completely.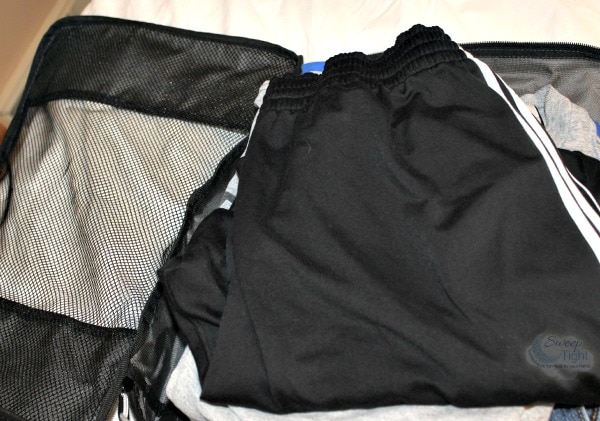 Even though the cube was full it was extremely easy to zipper. It compacted the clothing into a nice bundle.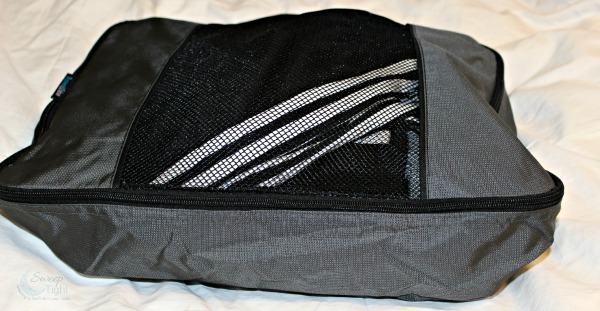 This is a great way to separate clothes and give them their own little "drawers" while in your luggage. They don't shift while in the cube and remain neat and tidy within their own space.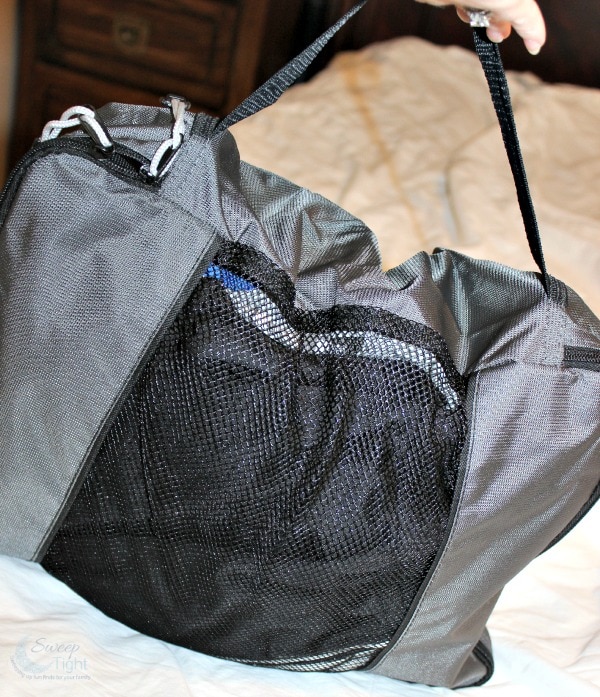 The convenient handle makes it ideal for grab-and-go. Can't wait to get to the beach once you arrive? Just pack all your beach gear into one cube. Grab that cube and tote it easily straight to the beach!
When I pack I tend to make piles of outfits and plan out what to wear to each event or excursion. Placing each pile into a cube really helps with my packing strategy. Anyone who travels frequently or needs help in the organization department, should own some TravelWise Packing Cubes.
I am happy to announce that I have been invited to my first press trip at the end of April. Since I will need to pack lightly and try to only bring a carry-on, the Packing Cubes will be a lifesaver. They will provide me with just the compact organization that I need.
The TravelWise Packing Cubes can be purchased from Amazon.com and on the EatSmart/TravelWise products website.