Karina has sent me several dresses to review. I am working with a group of fabulous bloggers during the Karina Dresstacular™ Event. All opinions are my own. Paisley is becoming one of my favorite prints. During these reviews with Karina, I have been trying to experiment with different colors and prints. Get away from the "safe" colors like black and have some fun with color.
More Paisley Fun with Karina Dresses

Last time I really liked the blue paisley print, so this time I went with Autumn Paisley. It's properly named with shades of autumn. It's not really the best for my coloring, but it was a way for me to wear my brown boots. During the dead of winter like this, nothing is good for my coloring. I need some sun!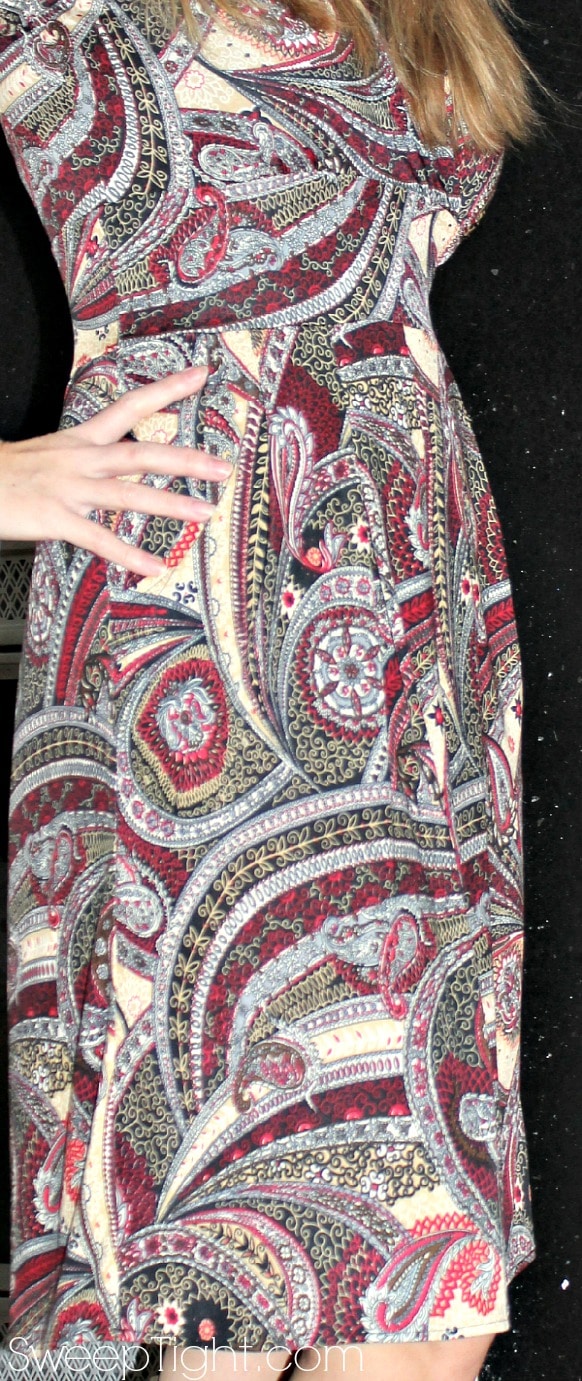 The colors are vibrant and long lasting. With all my Karina Dresses, I have yet to dull any of them from washing. They really are made to last.

This style is the Penelope, which is one of my favorites. I love that it has pockets and is a flattering fit. It's made with their famous "ultra-comfy-should-be-pajamas" fabric. Or at least that's what I have named it. Definitely could go on and on about the greatness of the fabric. No ironing, machine-washable, and wrinkle-free, you just can't beat it.
These dresses are great year round, too. The fabric is light enough to be very breathable and airy in the warmer weather. Trust me, I cannot wait to get outside and away from the one spot in my house that's decent to take pictures in! This dress will look cute with some wedge sandals, too.

Subscribe to the Karina newsletter for updates, exciting promotions and even giveaways.
If you are looking for comfortable dresses to wear anywhere, shop Karina Dresses. The boots that I am wearing are from 6pm.
If you are a blogger and you would like to do a review of a Karina Dress, they choose their reviewers from their affiliates! You can sign up to be a Karina affiliate.