According to Autism Society, 1% of children in the US from ages 3-17 have an autism spectrum disorder and it is the fastest growing developmental disability, with a 1,148% growth rate. It is highly likely that you or a close friend is touched by a child that has been diagnosed with Autism. I recently had the chance to review the latest book from Chicken Soup for the Soul with 101 stories for parents of children with Autism and Asperger's.
Chicken Soup for the Soul: Raising Kids on the Spectrum
With the diagnosis of any developmental disability, it is important for parents to find a group that can support them – whether it is people that help them find resources for their child, new friends to trade names and numbers of counselors and therapists, or just someone who understands what you are going through. This new book from Chicken Soup for the Soul touts itself as a portable support group for families with children on the spectrum, with solid advice from other parents.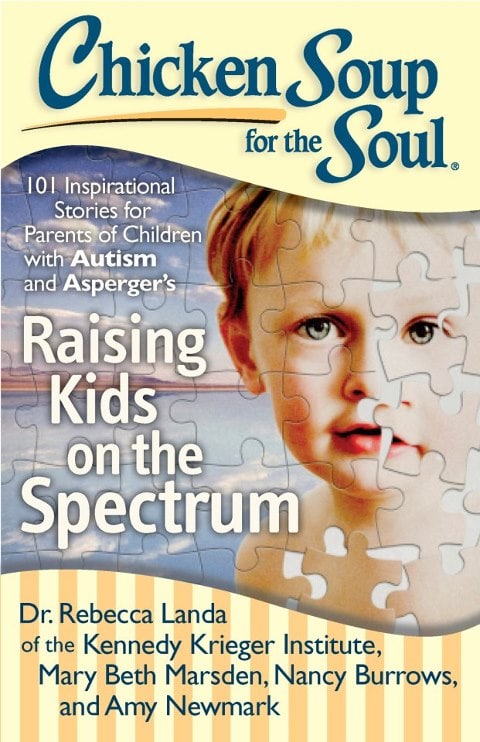 Support for Parents of Children with Autism
I have a friend who has recently gone through the testing and diagnosis of her little boy being on the Autism spectrum. I have seen her walk through the diagnosis, the realization of what this meant for her and her little dude, and moving forward with therapies and tips. She has quickly become submersed in a world of tips, tricks, therapies, and more. Special diets, special therapies, and more quickly defined her life so she could help her little boy the best way she could find. I am excited to share this book with her – so while she is connecting with people in her own community that can help, she can also read from others who have been through it all, who have experienced what she has experienced and will experience. I hope it is something that she is able to get a lot of reassurance and encouragement that she is on the right track as she reads stories from others.
The book is a little different from other Chicken Soup Books – just because it covers so many different categories and subjects – rather than just stories that fit into a category – this book could truly be a resource for parents of children on the Autism spectrum – sections in the book include school and camp experiences, family and siblings, and leaving the nest. You can find Chicken Soup for the Soul: Raising Kids on the Spectrum on Amazon.