Patio Heater from Pro Home Stores
A patio heater is a great item to have, especially with Chicago weather. There are many times when we are hanging out all day in the hot summer sun, but come nightfall the temperature drops drastically. You just never know when the weather will turn on you! Product was received for review purposes and this post may contain affiliate links.
We have been considering getting a patio heater for a while now. Our house is not huge, but our backyard is pretty big. So, anytime we do any entertaining, it's usually easier to have people outside. In the summer this is great because we have a pool and plenty of room in the yard. We also have a screened-in porch which is a nice hangout, too. On cooler nights this can be less than comfortable, though. Even more so if people have been in the pool all day! A patio heater is definitely a problem solver!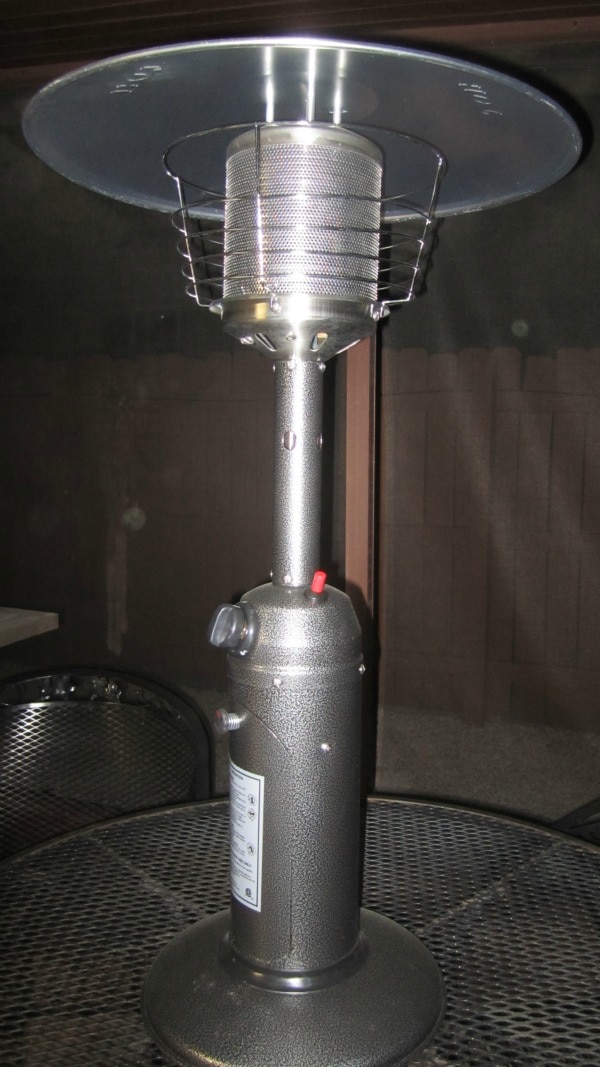 The model we received is the Silver Hammered Table Top Patio Heater and it's made for entertaining! It quickly and efficiently heats up the area and it's easy to use. This propane heater fits nicely on our tabletop in our screened-in porch and comes with a cover for when it's not in use. Quite often Mike will have friends over to watch the fights or other pay-per-view events. They usually have some beers and some of them smoke, so the porch is the best place for them. Plus, there's more room. Now with this patio heater he will be able to do this year round! We are both very excited about this!
This product comes from Pro Home Stores, an online retailer that offers Bean Bag Chairs, Water fountains, Ventless fireplaces and more. Make sure you explore each store. They have items that you wouldn't believe! It's so much fun to shop them all!