Peapod is the ultimate convenience in grocery shopping. Its virtually an online grocery store that swiftly delivers your order right to your doorstep! Grocery delivery can be a very handy service for many reasons. Product received for review. Post contains affiliate links.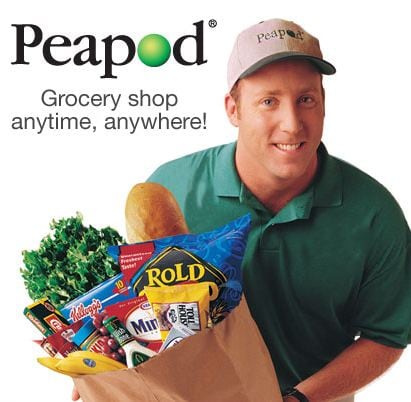 Shopping on the Peapod Website
I received a gift card in order to review my online shopping experience. In all honesty, I had some issues at first. For some reason I was unable to add items to my cart when using Firefox. I switched to Google Chrome and everything was fine. Another issue was that I spent about a good half hour filling up my online shopping cart only to be told that I was not logged in. After logging in my cart was then empty! That frustrated me and I hope that they can add a feature that will save your choices whether you are logged in or not.

After my few hiccups, everything was fabulous. I had to call customer service once (this was due to my own stupidity) and they were pleasant and helpful. The grocery choices were amazing. They had everything I needed and more. I particularly liked all of the organic options and produce selections that they had to offer. Finding the sales and specials is easy, too – it has its own tab! I love that I didn't have to hunt down the savings. Pair these deals up with Peapod Coupons found on Coupon Trade and you are golden!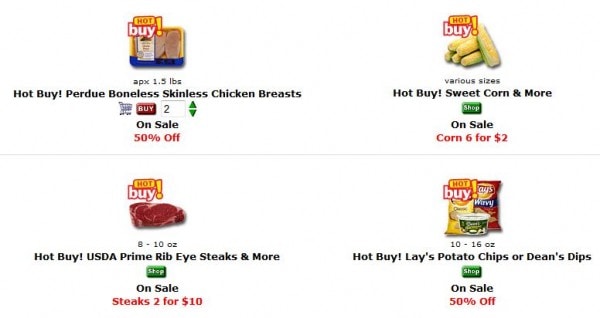 Peapod Online Grocery Delivery Service
Peapod offers a huge range of delivery time options. I appreciate this because it's not always easy to have someone sit home all day to wait for a delivery. They also offer savings if you choose certain "greener" times. I chose one of those, of course! You can opt to get emails that keep you posted on the delivery person's arrival. My guy showed up exactly at the specified time. He was extremely nice and patient due to my dogs almost attacking him!
All of my groceries were exactly what I ordered and in excellent condition. This service could seriously spoil me! Included with the delivery were a couple of enticing savings to keep me coming back, too!
Now, will I stop going to the grocery store? Of course not, but Peapod is a great option to have. I can see myself using them when I am extra busy, if I am not feeling well, when it's below 20 degrees in the winter, or just occasionally for the convenience. Now that I have checked them out and worked out the kinks, I would definitely feel more comfortable using the site again.
I would love to hear your thoughts. Have you considered, or do you currently use an online grocery store delivery service?