I received a dress from Karina Dresses for review purposes. All opinions are my own. The beginning of fall can be a tricky season when it comes to fashion. The weather has been all over the place. Today was a low of 50 and a high of almost 80 degrees. Thankfully, the dress that I received had me feeling comfortable for the whole day.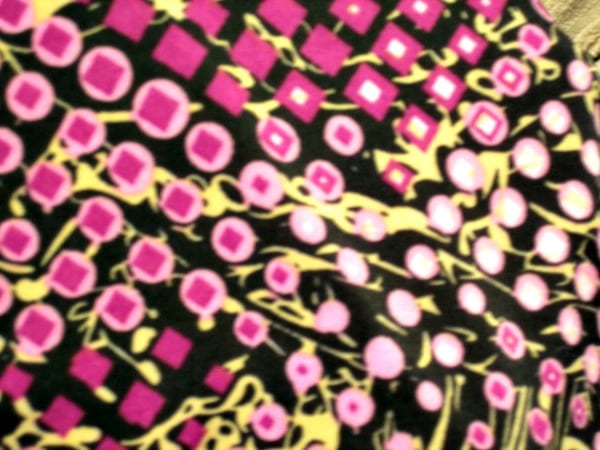 The first thing I noticed about the dress was the feeling of the fabric. Karina uses a limited edition microfiber that feels like heaven against your skin. Seriously, it's more comfortable than a few of my pajamas. It's also a very forgiving material that's perfect for any weight fluctuations and even pregnancy. The best part is that it's machine washable – no dry cleaning needed – and it never needs ironing.
The style of this dress makes it even more comfortable. It's flow-y and comfy, and yet, fitted enough to remain flirty and feminine. I would feel comfortable wearing it to anything business-related, as well as, out with the girls.
Fall Dress from Karina Dresses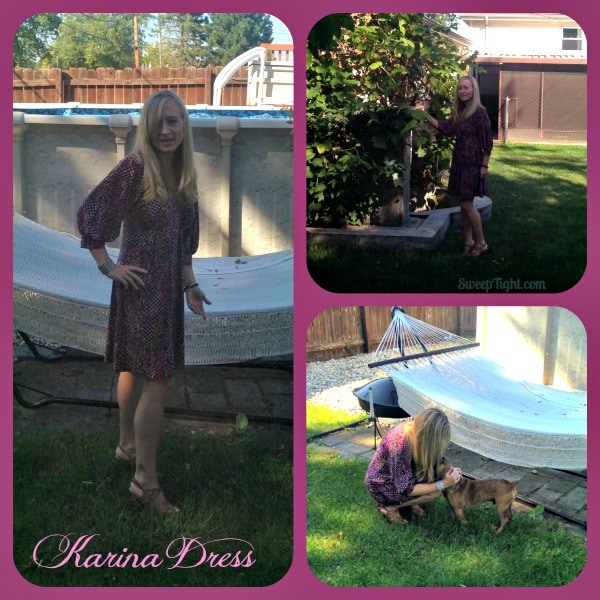 Note: My husband and I are still working on our photo session skills. :/
This dress is the sophie style from Karina. It's a v-neck with a 3/4 sleeve and sits above the knee. I felt like it ran a little bigger than my normal size, but that just adds to the comfort.
I wore it with open-toed heels today, but it could easily be worn with most sandals or boots. When the weather really gets cold, I will pair it with some leggings and boots. This is definitely an all-season dress.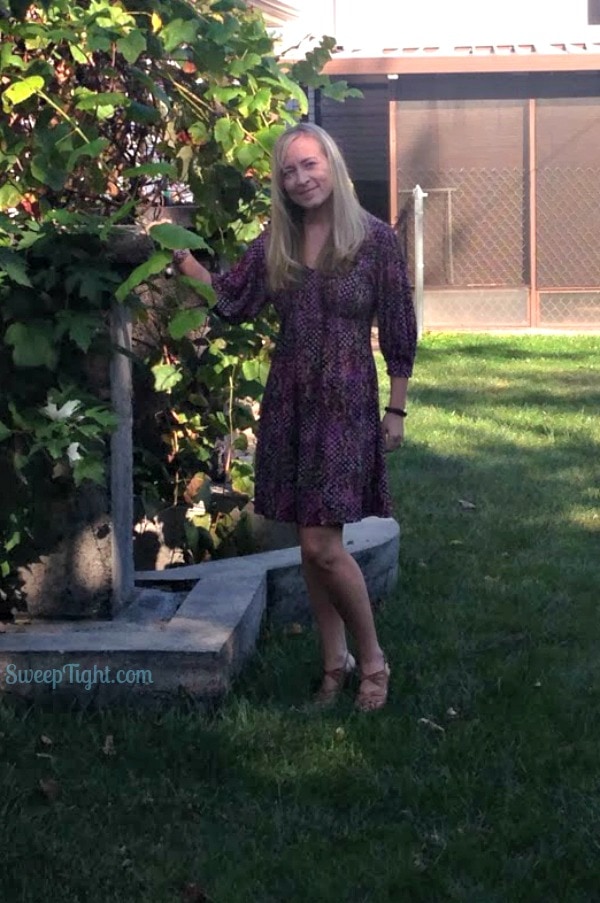 It's true what they say that Karina has a dress for everybody and every body. Women of all shapes and ages can find something they like at Karina.
I am looking forward to sharing more dresses with you soon. Keep an eye out for many more fashion posts — and giveaways!
Which dress is your favorite? Make sure to sign up for their newsletter so you don't miss a thing.
If you are a blogger and you would like to do a review of a Karina Dress, they choose their reviewers from their affiliates! You can sign up to be an affiliate here.