Personalized dog gifts are a fun choice for pet parents. If you have a true dog lover on your gift list, they will appreciate the extra thought that goes into personalizing something for their pet. Zazzle is just the place for easy customizing and personalization. I partnered with Zazzle to facilitate this post.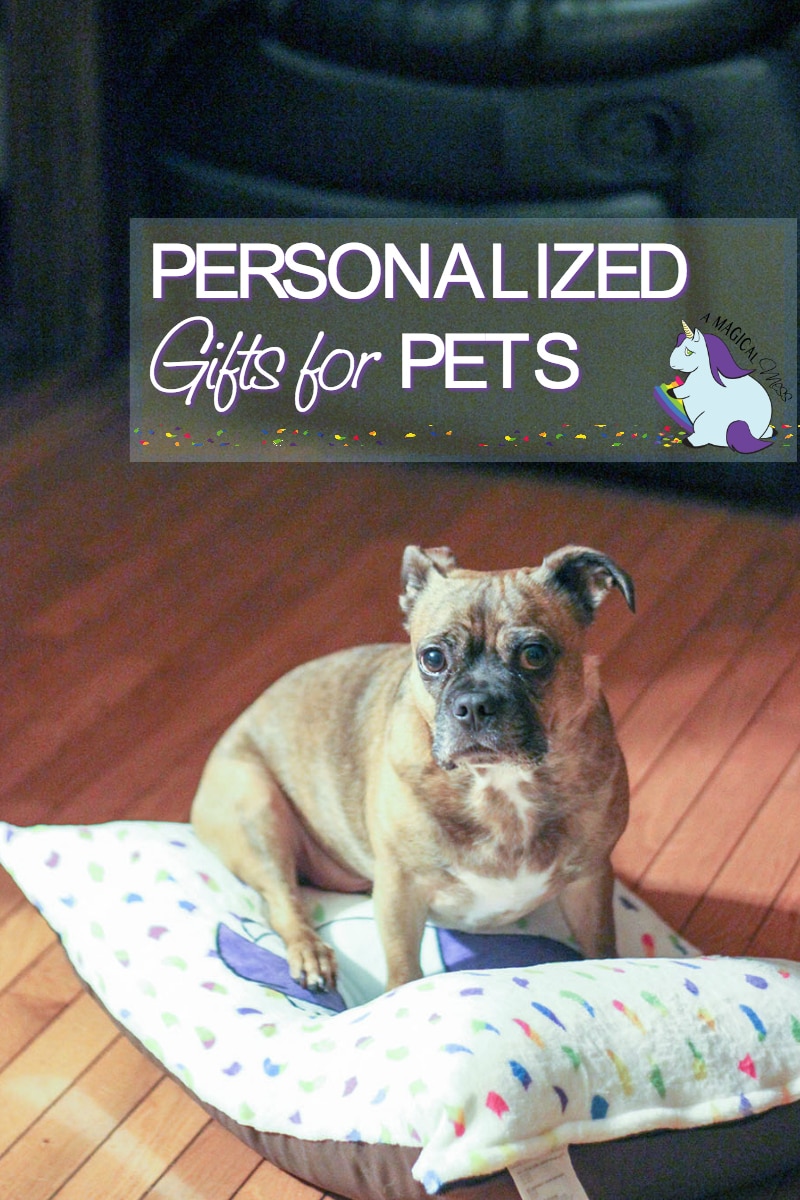 Each new time I shop on the Zazzle website, I swear I find something new. No matter how long I browse the site, there seems to be something I missed or something new by the next visit. It's so fun to think of the possibilities of personalized products. Now that we have branded the blog, I want our unicorn logo on everything!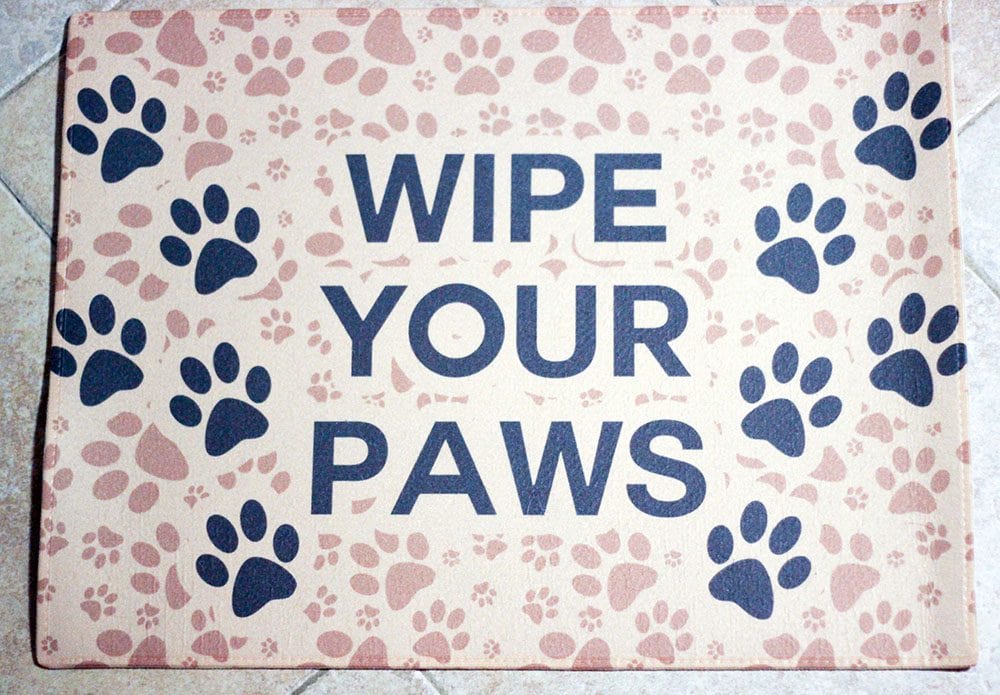 Picking out pet products was extra fun for me. I didn't personalize our door mat because I thought the "Wipe your Paws" theme was adorable. But, I did create a pet bed with our logo. Just like last time, uploading the image and designing a product took minutes. It's so easy and actually quite addicting. If I am not careful, I will have unicorns all over the house. 😉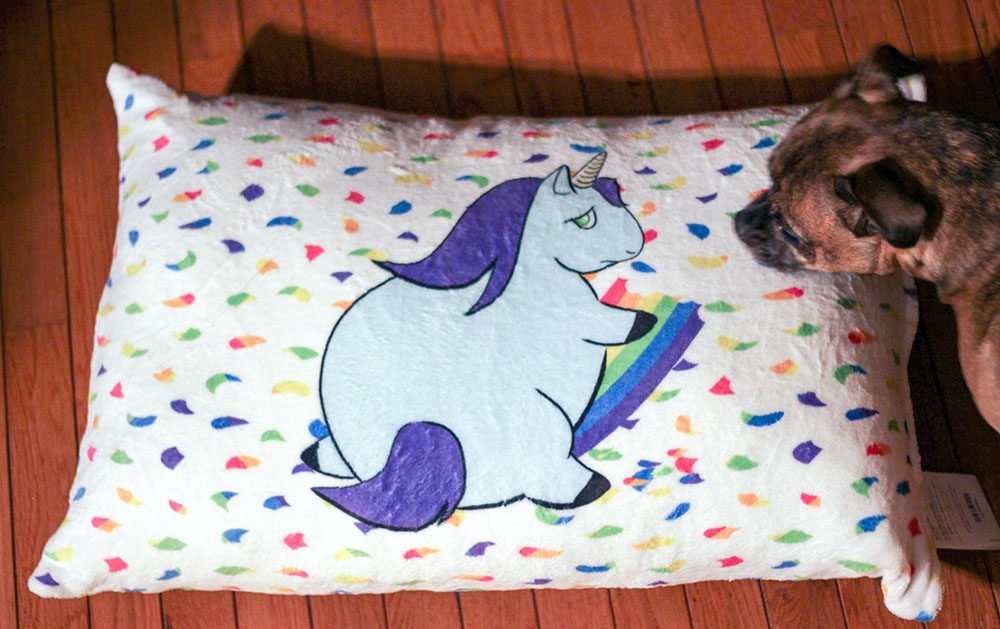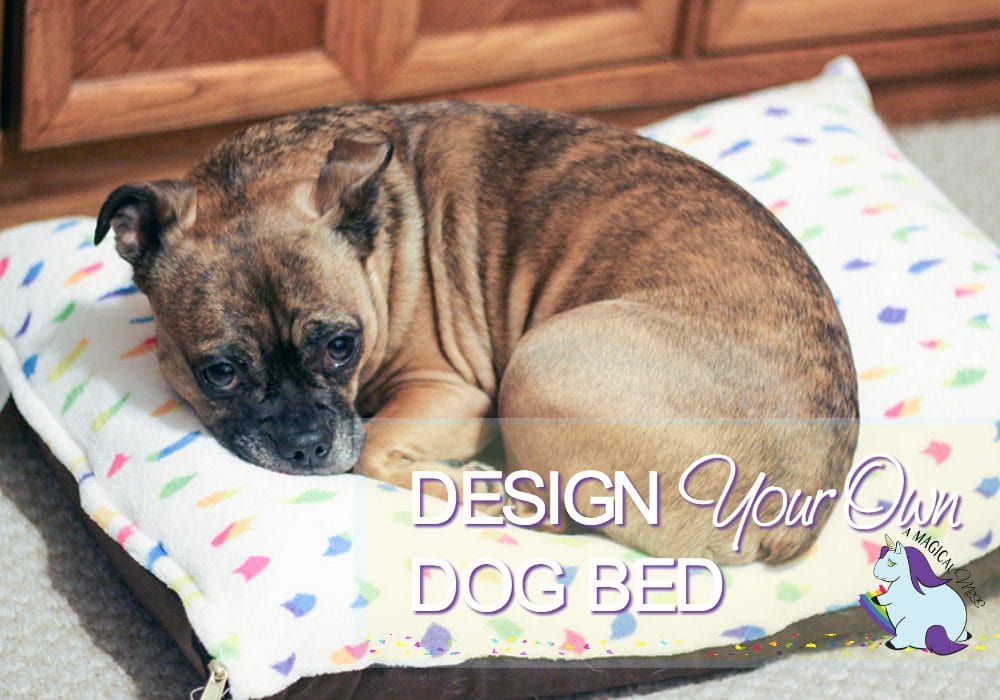 Personalized Dog Gifts that Humans will Love
Door Mats
Zazzle has a large variety of door mats to choose from. We know from experience how important door mats are since we have multiple pets. The one we got from Zazzle is nice and sturdy and lays flat, so it doesn't interfere with the door opening and closing. It's textured a little to help clean those paws as they run in. The sayings on the mats run from hilarious to adorable. Or, of course, you can customize your own.
Pet Beds
The pet bed we chose is more like a pillow. Honestly, I wasn't sure if anyone would lay on it, but The Grump proved me wrong in under a minute. He curls up into a comfy ball on his customized unicorn pillow. Even with his other beds in the room, the one from Zazzle is his main choice.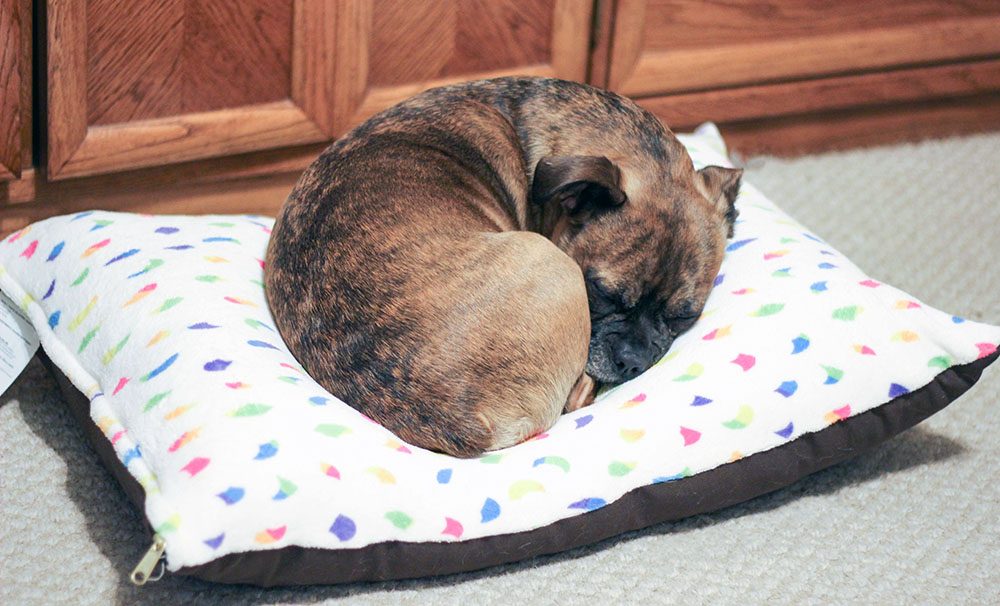 Pet Clothes
It's reached the temperature where our dogs are shivering during outside potty trips. This means sweater time! It's purely for their comfort and not for my entertainment whatsoever. 😉 I love watching them run around in pet clothes. Like with the majority of their products, you can choose to personalize your own or pick from one of their very many creative designs.
There are much more pet accessories to buy for yourself or other pet lovers. Whether you know someone who just added a new pet to their family or people that maintain a consistent tribe, it's safe to say any animal lovers out there would appreciate personalized pet gifts.
We've also done back to school shopping on Zazzle. It's fun to let the kids design their own backpacks, shirts, and more!
Zazzle Savings
Zazzle runs deals quite often, but of course, their holiday sales are knocking it out of the dog park. The wonderful thing about Zazzle is that they usually put the coupon code right near the products. No hunting for coupon codes necessary. So, explore away and let us know if you create any personalized dog gifts!