Dressing up your pet has come a long way from cutting some eyes in a sheet to make a ghost costume. Now your favorite pooch can be the Pope or a Starbucks Puppy Latte – hard to choose I know! With these pet costume ideas, you can easily see why my pet costume is way better than your pet costume. This post contains affiliate links.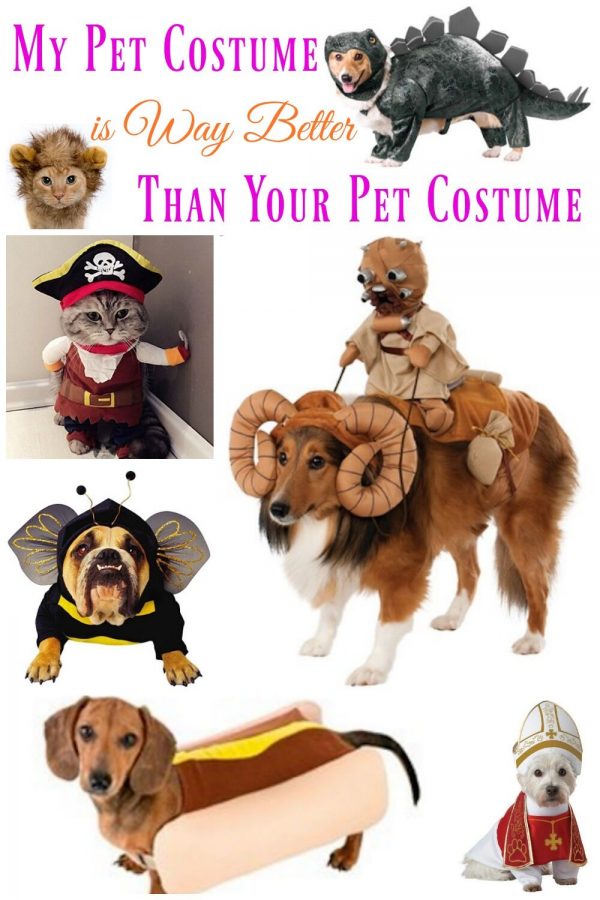 Star Wars Bantha Rider Pet Costume
It is easy to have the best-dressed pooch in the neighborhood with this Star Wars Bantha Rider Pet Costume. He will get all the treats and win any costume contest with those adorable cushion-y horns.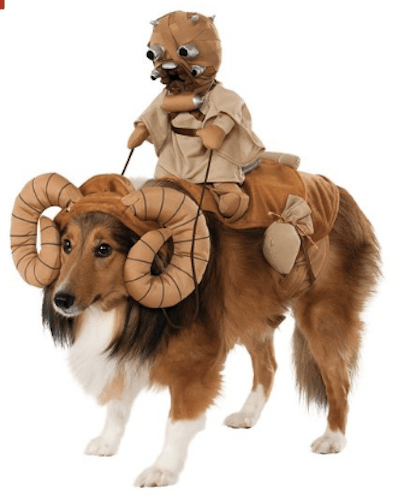 Caribbean Pirate Cat Costume
Yep, your cat or small dog can be who they were always meant to be – a Caribbean Pirate. Aye Aye Matey – give me all the catnip and no one will get hurt! If you don't want to walk the plank, hand over the booty.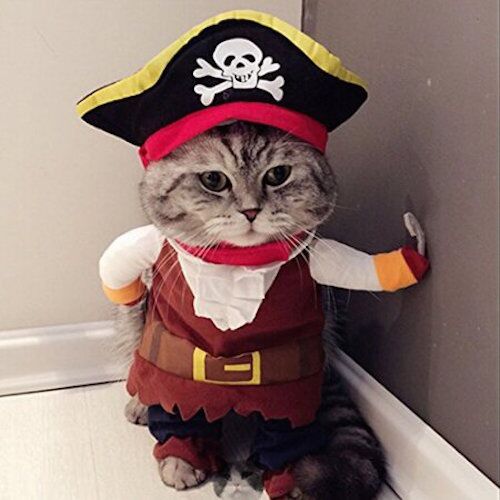 Holy Hound Dog Costume
His Holiness has never looked so cute! This Holy Hound Dog Costume is best for small to medium sized dogs that want to get a lot of snuggles because of how cute they are.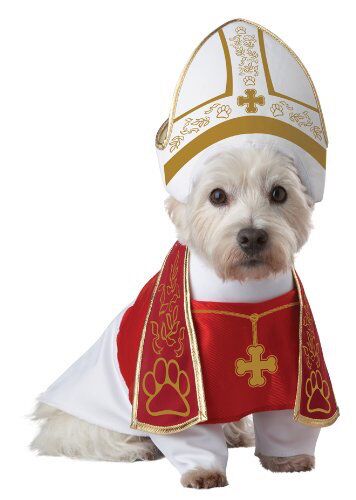 Lion Mane Cat Costume
OMG, cuteness overload ahead! This Lion Mane Cat Costume is sure to bring out smiles to every trick-or-treater that comes to the door. Your cat will look ferociously cute (is that even a thing?). Just imagine this lion mane on a puppy – I know, right?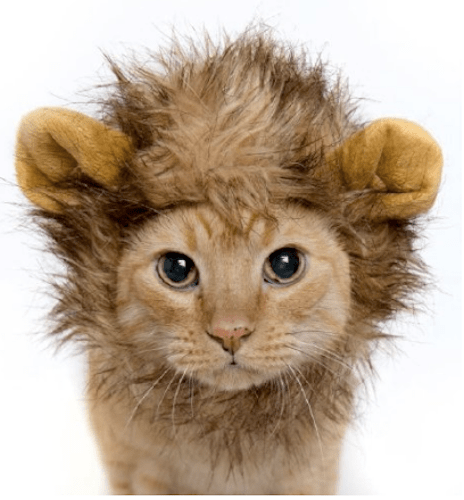 Puppy Love Iced Coffee Pet Costume
I don't know about you, but some days I don't know what I love more – my latte or my puppy. Now you don't have to choose, you can have a Puppy Love Iced Coffee!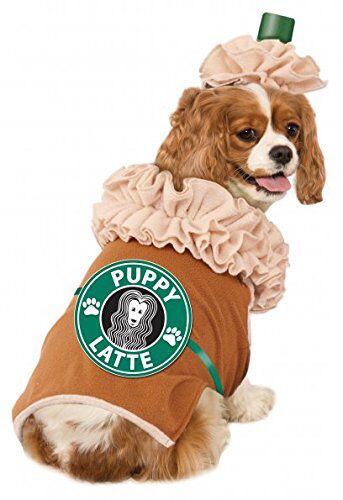 Bumblebee Dog Costume
That face! A bulldog bumblebee is just about the most adorable thing you will ever see. With this Bumblebee Dog Costume your best friend will be adored by everyone he buzzes by guaranteed.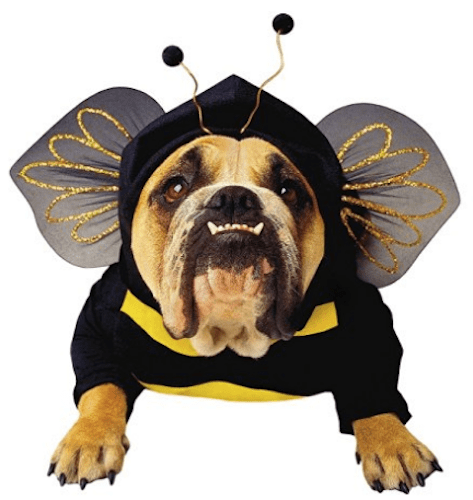 Minion Stuart Pet Suit
We all need minions to get through our day. Well, now you can have Minion Stuart to do your bidding. Be prepared for laughter and shenanigans when this costume is on your doggie!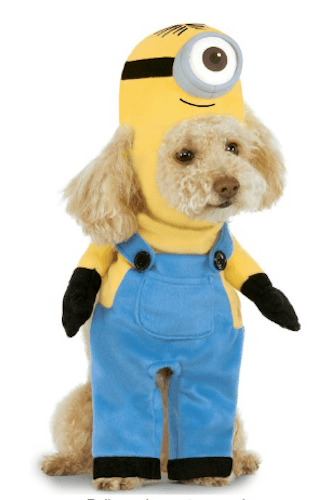 Stegosaurus Dog Costume
When an ordinary pet costume just won't do, bring out the big guns with this Stegosaurus Dog Costume. Dinosaurs are no longer extinct but are alive and well in your living room! This costume is great for when trick-or-treating is done when it is a wee bit cold outside so your pooch can stay toasty and warm.
Hot Dog Pet Costume
Every wiener dog should be required to wear this Hot Dog Pet Costume. As fitting as it is, this costume is just too cute for words. Ketchup and relish aren't needed to make this little guy the talk of the party.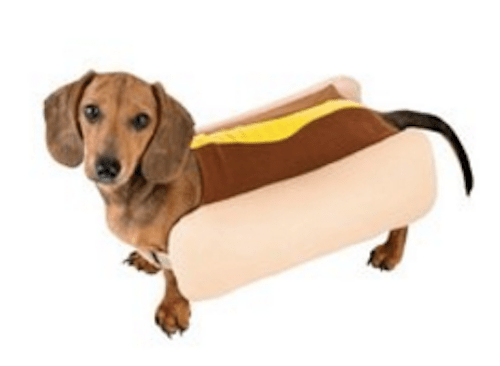 Cat Sailor Costume
Sometimes all your cat needs to knock his cuteness up a notch is a sailor hat and bow tie. This Cat Sailor Costume does the trick. Now set the timer and see how long your purfect pet will keep on this purfect little costume.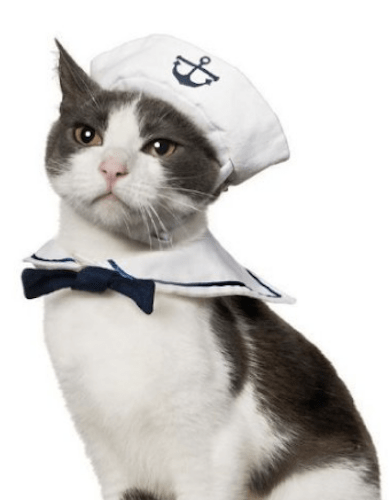 Allow me to get serious for a moment. Please don't leave pets unattended while wearing costumes. It's possible for them to get tangled up sometimes, and we don't want Halloween fun to hurt our pets.
Here's a list of more cute pet costumes to buy:
Which pet costume is your favorite?