This post brought to you by Sam's Club. All opinions are 100% mine.
It makes sense that pet food should contain simple ingredients. Us humans spend time reading ingredient lists for our own food and know that simple is better. If you cannot pronounce something on the label, chances are you should really not be eating it. Why wouldn't the same go for dogs?
Pet Food with 9 Simple Ingredients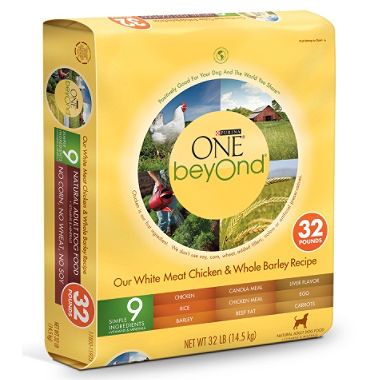 Purina ONE® beyOnd® is made with 9 simple ingredients, plus vitamins and minerals. It contains what your dog needs and nothing that he/she doesn't.
Being pet parents, we are also looking for the best options for our guys. We remain open to suggestions when it comes to food, and like to have them try new things.
Our dogs are our family as I am sure you can tell by now. This is my favorite picture of The Grump as a puppy with my grandma. Just precious.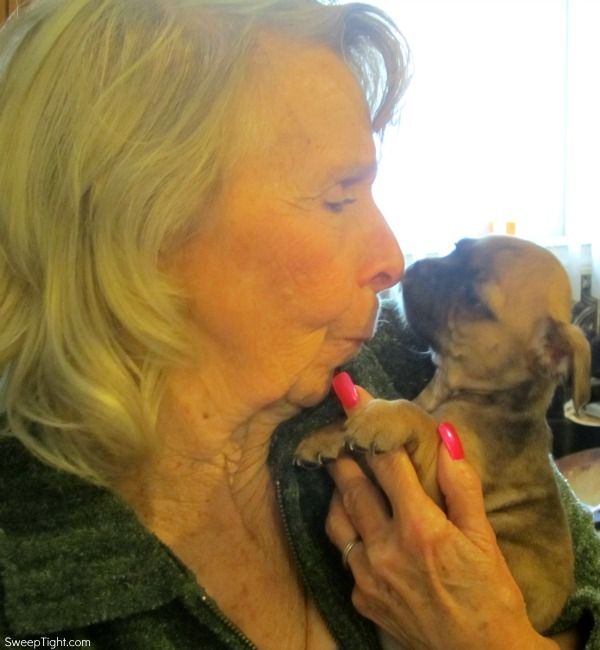 This pet food contains real white meat chicken, egg, and chicken meal for protein to help maintain strong muscles. It also includes rice, barley and canola meal for wholesome goodness.
Let your pet try for themselves by requesting a free sample!
Free Sample — OVER
Right now Sam's Club members can get a FREE 6oz sample of Beyond Dog Food. <<< No longer available.
What do you look for in a pet food? Do you check the ingredients?
Rainbow Crumbs for You
Weekly newsletter with our latest posts and shenanigans.