Pig of the Month 2 Slabs of Cattle King Texas Ribs and a Bottle of Sauce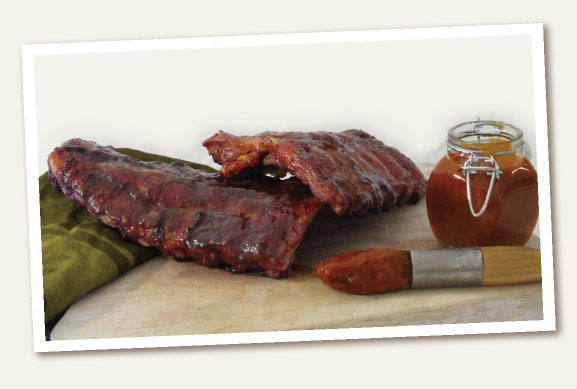 To me the start of fall also changes what I make for dinner. Once the weather cools down I start making more "comfort" foods. Not that we don't enjoy ribs at any time of the year, but I would definitely consider them to be a comfort food as well! Product was received for review purposes and this post may contain affiliate links.
We were shipped some Cattle King Texas Ribs and a Bottle of Sauce. The first great thing about this is that I knew what we were having for dinner that night. Talk about convenience! Secondly, since they are fully-cooked, preparation is a breeze. Just follow the simple instructions and you are good to go. I wrapped the slab in two sheets of foil and placed it directly on the oven rack. During the last ten minutes I opened the foil and brushed on the BBQ sauce. I chose to leave the foil open for dryer ribs.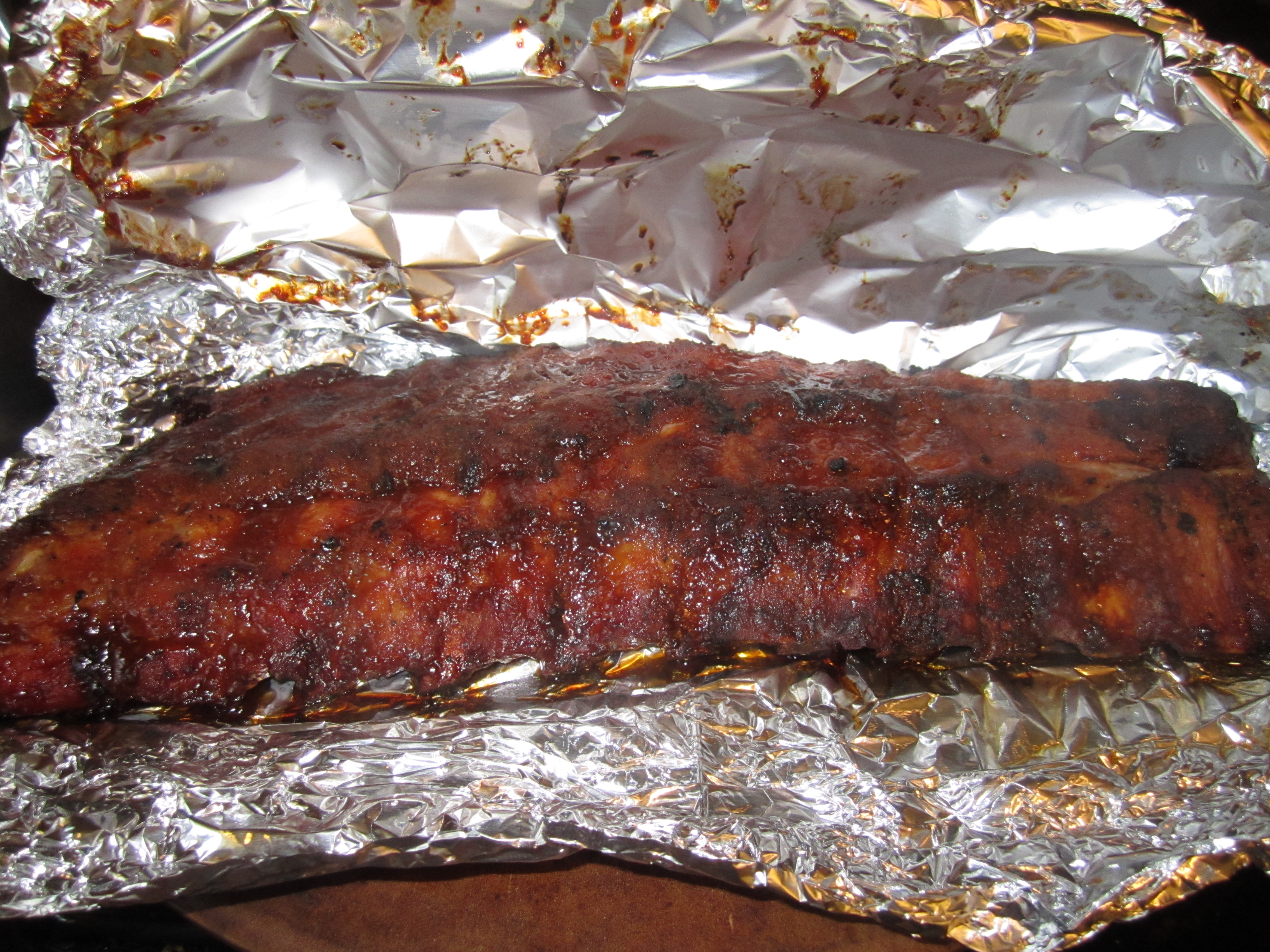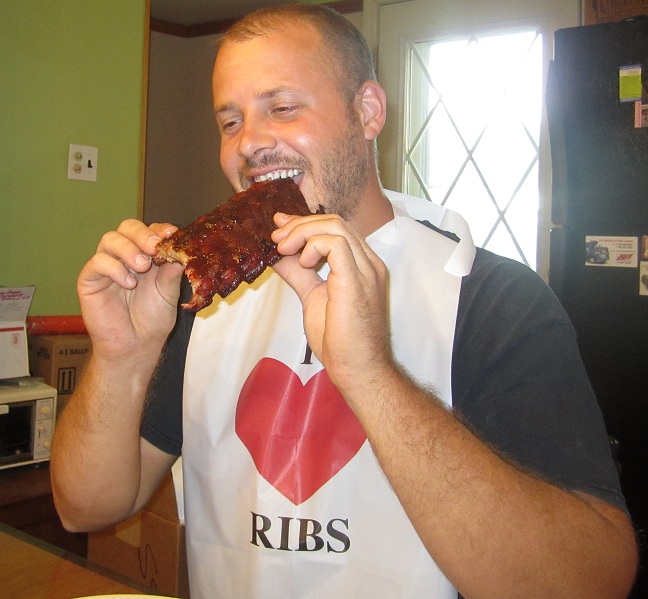 I love that they include bibs and wet wipes! They definitely know their business. We tied the bib on Mike right away and it was needed. Thankfully, I snatched up a small portion before Mike went to town on these tasty ribs. Honestly, I have never had ribs with so much meat on the bones! In the past I have always questioned whether all the mess and work that comes with ribs is worth it with the tiny bit of meat you get in return. But, these are full of tender and extremely flavorful meat that literally just falls off the bones and melts in your mouth! Absolutely scrumptious!
If you have a meat lover or would like to give someone a great gift, I would check out all that the Pig of the Month has to offer. There is a lot to choose from including sauces, sides and desserts. You can customize your package and create a feast!