Poise Thin-Shape pads make bulky, uncomfortable diapers a thing of the past. That's awesome because my Gram has LBL, and she hates wearing traditional bladder pads. They're thick and bulky and super uncomfortable, and period pads are no better!
Poise Thin-Shape Pads Make My Gram's Life Better
My Gram hates wearing big, bulky pads, but at the same time, she is very nervous about going without them. She told me once that the pads made her physically and emotionally uncomfortable because they were bulky, and because you could tell she was wearing them. She also told me that not wearing them made her feel the same way because she didn't have a feeling of protection. She even tried wearing period pads because they were thinner than bladder pads. That obviously didn't work. It can't. They don't absorb the same way or nearly as much as a bladder pad.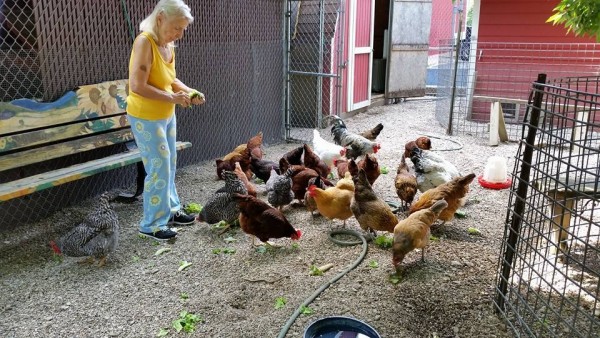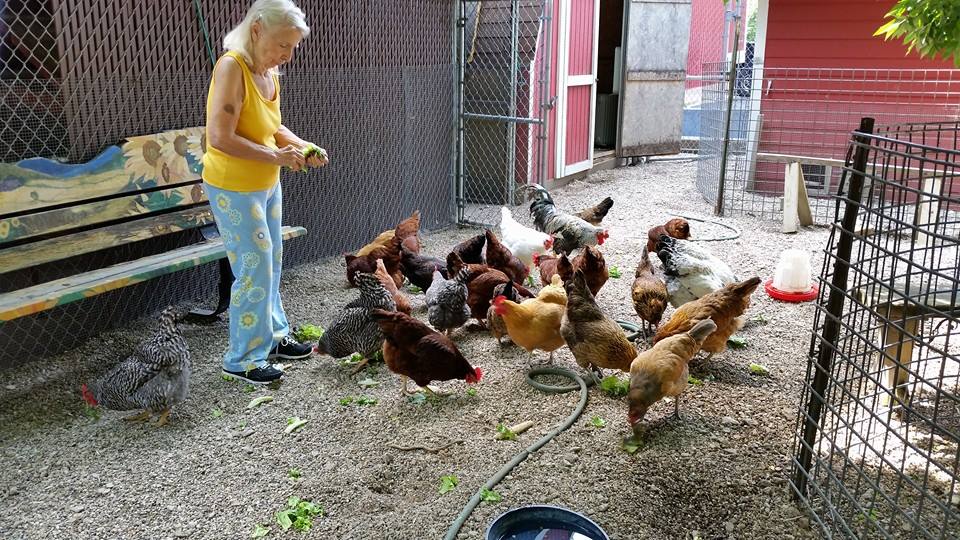 That's where Poise Thin-Shape pads come in. They're super absorbent without being thick and bulky, which is great. I gave some to my Gram to try, and she loves them. Now she can be protected from her LBL without feeling like she has a diaper in her pants and without feeling like the world knows what the heck is going on down there.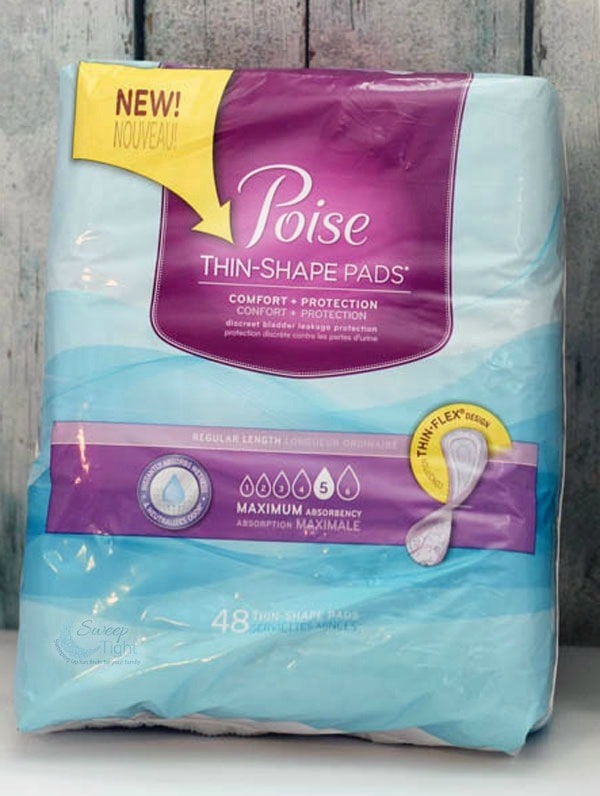 What is LBL
I know most of you already know what this is, but for those of you who don't, let's take a look at LBL. LBL, or Light Bladder Leakage, is a physical situation in which the bladder isn't strong enough to stop your bladder from leaking. Those little leaks can be caused by everything from coughing to laughing.
What Causes It
LBL can be caused by a number of things. Most of the time, it's caused by a combination of different factors.
Pregnancy and childbirth
Hysterectomy
Menopause
Being overweight
Complications due to surgery or stroke
Chronic diseases such as diabetes, multiple sclerosis, or Parkinson's
Bladder or urinary tract infections
Bladder irritants such as certain foods and drinks
Unfortunately, my Gram has the bulk of all of these problems, so it's no surprise to me that she has LBL. That's why I was so glad to get her Poise Thin-Shape Pads. These pads help her manage her LBL without the embarrassment of a bulky situation going on in her pants. That's important, especially to a woman as elderly as my Gram. We all have our pride, but I've noticed that the older we get, the more we cling to it. I get that.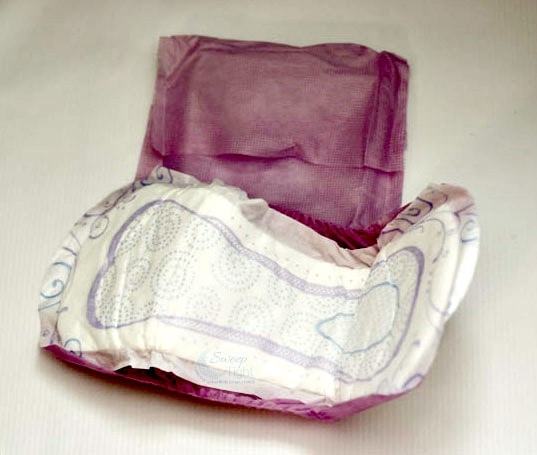 What We Did with Gram's Period Pads
My Gram still had quite a few period pads when I gave her Poise Thin-Shape Pads. Anyone who knows my Gram knows she doesn't like to waste anything, so she wanted to figure out a way to use them. We brainstormed for a while, and we came up with something that I think is pure genius. Shoe inserts.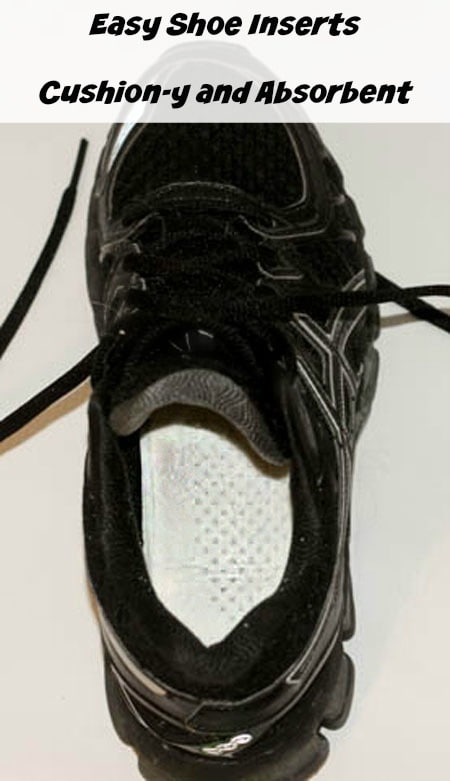 We took those period pads and used them as shoe inserts. My Gram's feet hurt after a day spent at the barn with her animals. It's not easy on the old footsies. So we thought, "Let's use the pads for a shoe insert." It totally worked! Those thick, bulk pads are great inserts. They compress, so my Gram can get her feet in the shoe, and they're all cozy and comfy. Like I said, genius. My Gram doesn't have sweaty feet, but if she did, the pads are also absorbent. Another reason to use them as shoe inserts.
Try Poise Thin-Shape Pads and Recycle Your Period Pads
Poise Thin-Shape pads were the answer for my Gram. She's fully protected without being embarrassed or self-conscious. If you suffer from LBL, I encourage you to give them a try. They're working wonderfully for my Gram. If you find that Poise Thin-Shape pads work as well for you as they do for my Gram, maybe you'd like to recycle your period pads. If you do, I'd love to know what you did with yours!


Savings on Poise
Stop using period pads and discover the new Poise Thin-Shape pads for LBL. Get your free sample now!