Karina has sent me several dresses to review. I am working with a group of fabulous bloggers during the Karina Dresstacular™ Event. All opinions are my own. I am loving the polka dot Sophie dress from Karina. Every time I think I have a new favorite, the next dress impresses me even more.
Polka Dot Love with Karina

After seeing a few of my blogger friends rocking their polka dot dresses, I knew I had to have one. I chose the Sophie because I love the way it fits and how it's loose in the arms. (Don't ask, I am super weird about my arms.) I find this style to be so crazy comfortable.

Of course, as with the majority of Karina dresses, this one has the amazing fabric that requires zero special treatment. It's machine washable, needs no ironing, stretchy and beyond comfy to wear.

Since it's still super cold out and snowing again, I paired this dress with leggings and riding boots from Zappos. Cannot wait til it's warm enough to take pictures outside again, but just can't do it when the wind is whipping and the snow is blowing.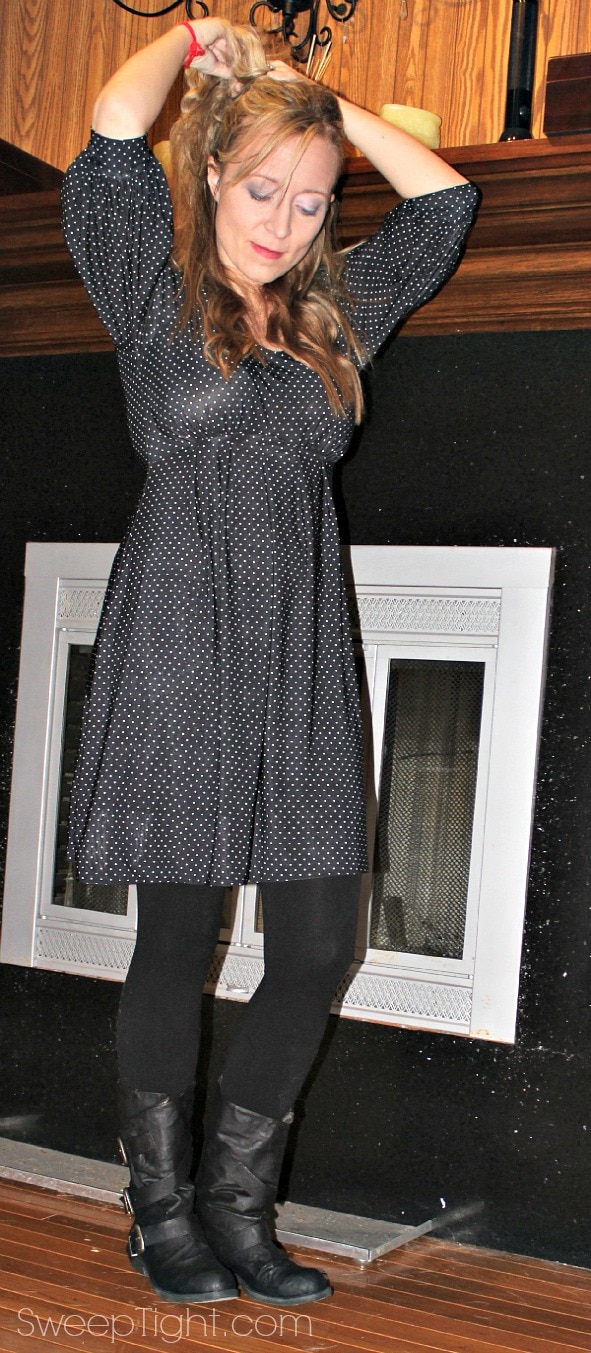 The material is light enough to where it will be perfect for warmer weather, as well. Just ditch the leggings and choose a cute pair of sandals and you're good to go.
I thought the last Karina dress that I reviewed was my favorite, but this one might have bumped it down. I really like how it fits so loosely, and yet is still flattering.
Karina Dresses has a newsletter you will want to get in your inbox. Each weekly newsletter has a winner of a new dress selected from the email subscribers. You have to open the email to see if it is you! In addition to giveaways, The Karina Dresses newsletter also has flash sales with the hottest prints at almost 50% off! To make this newsletter even more desirable to join, if you sign up and confirm your subscription (or are already a subscriber and enter this giveaway) you will be entered into the sweepstakes for $1000 in Karina Dresses!
If you are a blogger and you would like to do a review of a Karina Dress, they choose their reviewers from their affiliates! You can sign up to be a Karina affiliate.