PonyUP! Kentucky Handbags are perfect for any fashionista. Their bags are beautiful and so is the company that creates them. They are extremely generous and devoted to horse rescues and charities. A generous portion of their profits, as well as handbags, are donated towards organizations throughout the year. Product was received for review purposes.
PonyUP! Kentucky Handbags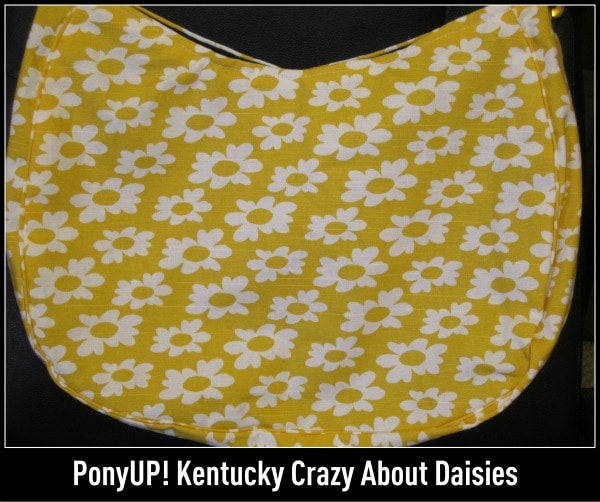 I was first introduced to this company last year. I got to review a gorgeous bag and was very impressed. This time I picked the Crazy About Daisies design. I thought it would be a great color for spring. Since I already had the personalized leather strap from my first PonyUP! Kentucky review, it was easy to transfer over to the new bag. This is great for someone who likes to change bags often. You would only need to purchase one strap, and easily swap out the designs to match your outfit or mood!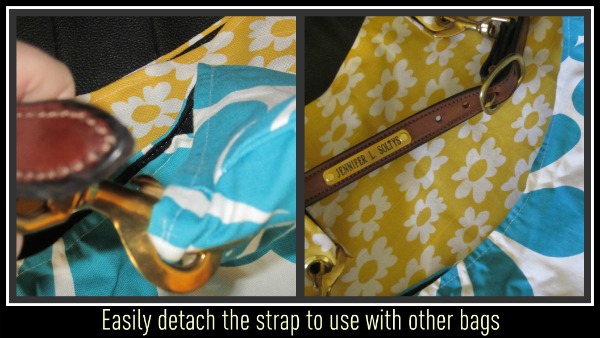 This bag is just as impressive as the first. It is high quality with flawless stitching and an easy-to-clean inner liner. It's big and spacious, yet comfy to carry because it's soft and squishy. It is also very sturdy and able to handle whatever I feel like lugging around at the moment! (I tend to feel the need to bring a lot of baggage everywhere – literally!)
I obviously adore these bags and that's why I was eager to have them as a Spring Fashionista sponsor! I feel like everyone needs to know about them. Think of it ladies – this is a way to buy handbags with no guilt! Since you are helping PonyUP! Kentucky help horses in need, your handbag addiction can now be considered a good deed. 😉