Having a portable charger is almost a necessity these days. We use our phones for staying connected to our jobs, our friends, and our games, and it can drain our batteries quickly. I received a Lumsing® 10400mAh Harmonica Style Portable Power Bank for review. All opinions are my own.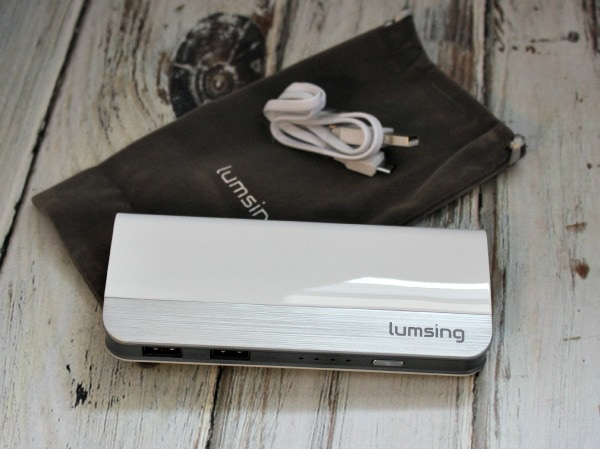 Lumsing Charger
This is not my first charger review, so you already know why I love them. Being a blogger, I cannot have my phone dying in the middle of a conference or event. Finding the best portable charger is key. Here are some features that I love about the Lumsing charger:
Charges any device with a USB port
High capactiy – 10400mAh of capacity
4 LED lights to indicate battery level
Can charge 2 devices at a time
Slim and portable harmonica style for easy transporting
Safety features in place to prevent overcharging
Affordable on Amazon (prices change frequently on Amazon)
I must say that the Lumsing charger itself stays charged for a really long time. I had it sitting in my drawer for weeks without using it. Once I pulled it out I was sure it would need to be charged, but all four blue lights lit up showing me it was full. That was a very pleasant surprise.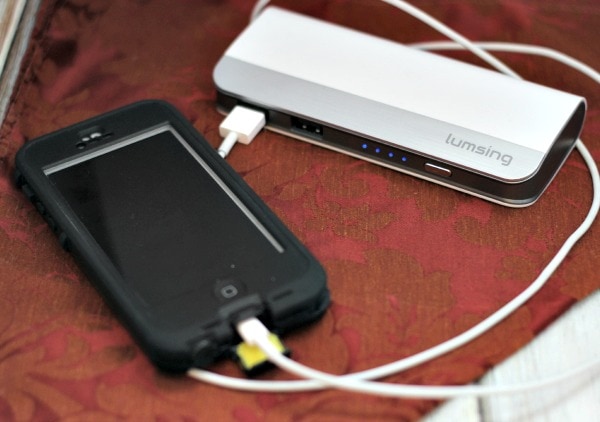 It also comes with a nice little pouch to store the charger in. This is great to protect it while it's deep in the depths of my purse. It's not the lightest charger ever, but it's slim, so that makes up for it. It definitely travels well and gets the job done. On plane rides, long road trips, or while on the boat with the hubby, I can charge both of our phones.
At blogging events I can charge my phone, iPad, other tablet, or even help out other bloggers who need a charge. It's a must have gadget for some many reasons!
Do you have a portable charger? How often does it come in handy for you?