I am pleased to bring you this is sponsored post written by me on behalf of Huggies Pull-Ups. It has been a couple weeks now and Mya is well on her way with potty training. She's had a few ups and downs but overall is almost completely trained!
Potty Training Tips and Potty Breaks
With the help of Huggies Pull-Ups, potty training is actually fun. She loves getting to pick out her favorite characters every morning and feels like a big girl putting them on like regular underwear. Her older sister is also helping set a great example for how great it is to be free from diapers. Just check out how much more flexible these are!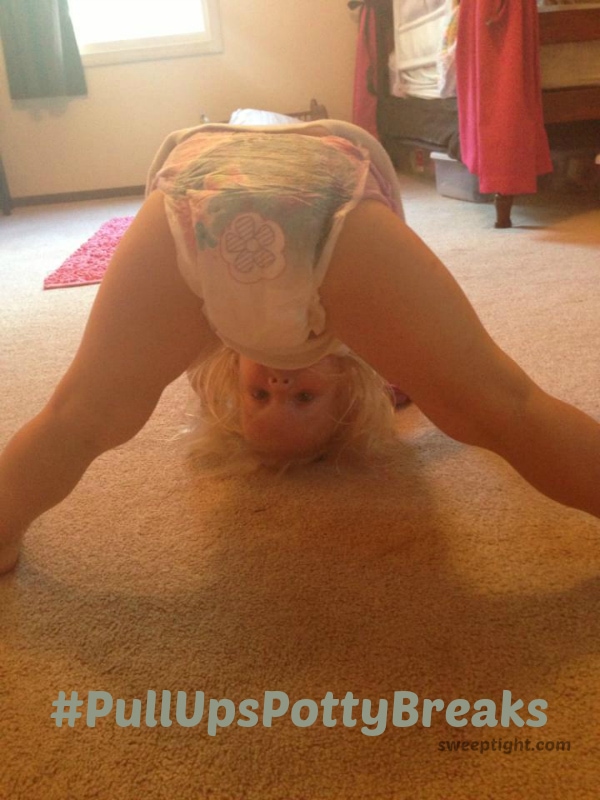 Taking frequent potty breaks is key to potty training success. This can be difficult if you're not home, but at least with Pull-Ups you can give your toddler more confidence that if an accident happens, it's not the end of the world.
Some tips we've gathered so far to get your child to take a potty break:
Have books by the potty so it doesn't get boring

Set a potty timer
Fill them up with snacks and drinks so they have to go more often
Older siblings showing off they can do helps encourage little ones
Good old fashioned bribery… treats work wonders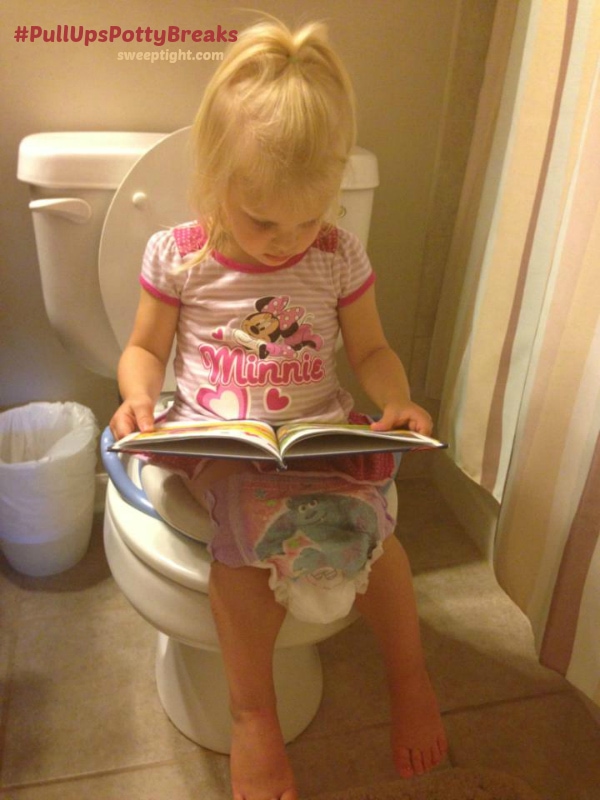 As for potty treats, we make sure to only give them in moderation. Phasing them out can be as simple as starting them off as "peepee treats" and then when they've mastered that, they only get "poopy treats." For going potty before bed time we switch out sugary treats with healthier snacks and make sure to brush before hitting the hay! We can't forget about our teeth!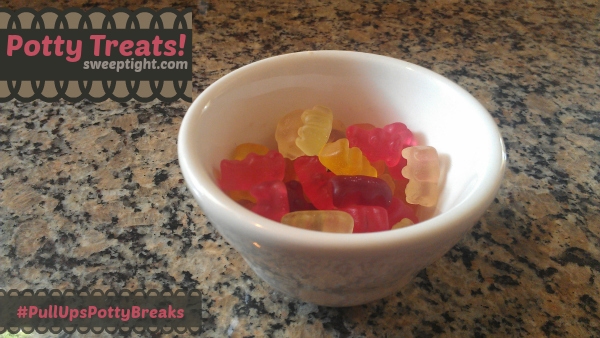 Pull-Ups helps take the scare out of potty training by making it fun and easy with new Monsters U character training pants! You can help make potty training easier by staying consistent and using rituals like the potty break. Make it a game and ask your toddler, "What does a little monster take?"…"A Potty Break!"

Visit Pull-Ups.com and "like" Pull-Ups on Facebook for more potty training tips and resources.

This is a sponsored post written by me on behalf of Huggies Pull-Ups.