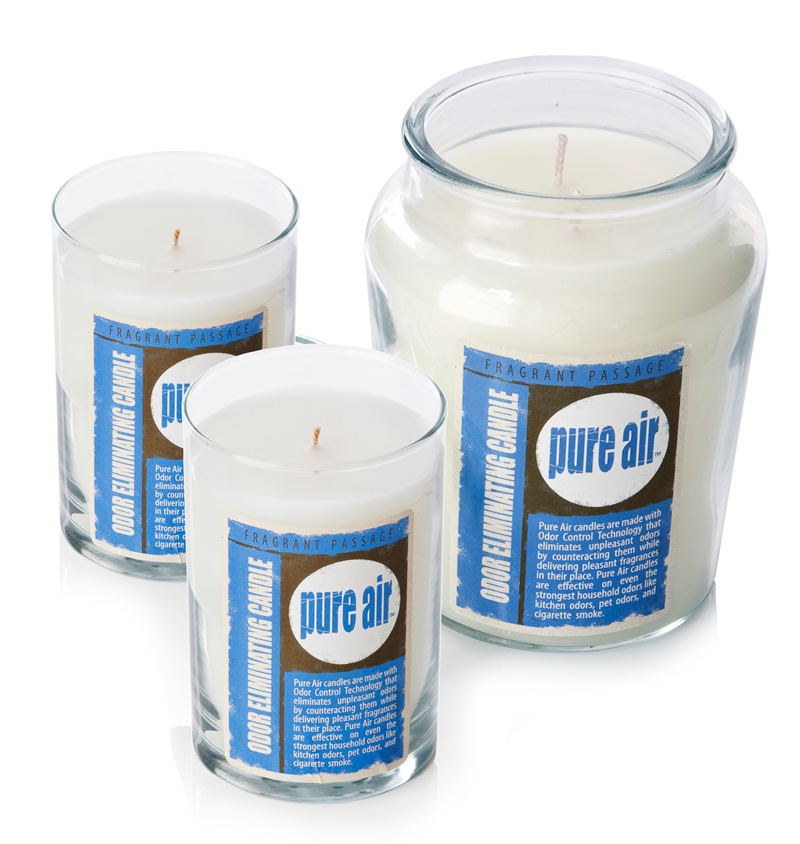 Pure Air Candles by David Oreck
These candles are effective on…

Pet Odors
Kitchen Odors
Bathroom Odors
Cigarette Odors
Mildew Odors…and more!
It's amazing what a 100 pound German Shepherd can do to the air quality in your home. I swear even when he's fresh out of the bath, there is still that "dog" smell in the house. We have tried several different air fresheners. Some are just too strong for me and don't really get rid of the smell anyway. It just ends up smelling like a dog that rolled in flowers! Product was received for review purposes and this post may contain affiliate links.
Pure Air candles are made with an odor control technology that actually eliminates odors by counteracting them and putting pleasant fragrances in their place. They are environmentally friendly and contain no harsh chemicals or VOC's.
I burned the candle for a couple hours while I thoroughly cleaned my house. I put the candle in Mike's "man cave" on our lower level. That is where the dog hangs out the most and also where his bed is located. It is impossible to get all the fur off that bed!!! The candle leaves a very clean smell in the room. It definitely does seem to get rid of odors rather than just mask them. The aroma it gives off is a very fresh and clean smell. Not overly strong or perfumed. It just smelled like the house should after I clean – CLEAN!


When Mike got home from work, the first thing he said was, "smells really clean in here". Exactly what I was looking for! 🙂