Do you use and your family use PURELL Hand Sanitizers? Well, if you do, you are definitely going to want to read about the 30 Day Challenge coming up! If not, now is the perfect time to start! While I received complimentary product and compensation to facilitate this post, all thoughts and opinions are my own.
Did You Know?
According to a 2013 study, using PURELL Hand Sanitizer three times a day for 30 days can reduce your risk of getting sick?! This makes sense since the Centers for Disease Control and Prevention, along with other leading health organizations, state that proper hand hygiene is one of the most important preventative measures you can take to reduce your risk of illness and infection.
Last semester I took a class about food sanitation and a large section of this course was dedicated to food borne illnesses. Let's just say my appetite was totally hindered from what we learned in this class. (And it takes a lot to mess with that.) The majority of the issues arise from people not washing their hands! In fact, we did an entire project relating to hand hygiene and how we can change these behaviors for the better.
Sooo… another thing we need to be aware of is fecal matter. It's freaking everywhere. As gross as that sounds, it's not the end of the world. We just need to be more concious of this fact and keep our hands cleaner! After all, we prepare food, eat, touch our eyes, faces, loved ones all with our hands.
Seriously, friends. It's everywhere. O.o
FREE Purell Healthy Soap at Walgreens with Coupons
The Challenge
So, what's this 30 Day Challenge about? Well, get yourself some PURELL Hand Sanitizers, if you don't already have some and then head on over the the PURELL Facebook page to register starting Monday, July 14th, 2014. You can download a list of daily challenges and get the whole family involved.
You'll receive entries for registering, sharing with friends, each time you visit the Facebook page and even more for videos, photos and reading stories!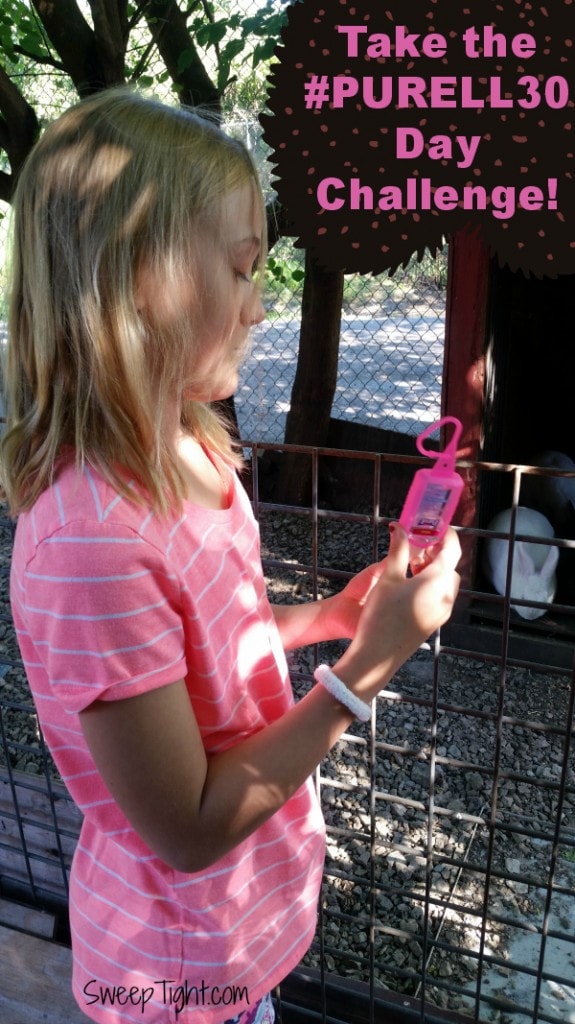 You could win
63 Daily winners (that's a lot of winners!) will receive PURELL Advanced products
8 Weekly winners will receive a $100 Visa gift card
30 Grand Prize winners will receive a Healthy Family Prize Pack, including a variety of fun, healthy-habit forming gifts
Plus, you'll have cleaner hands just by participating so that's already a WIN! 🙂
Find PURELL on Twitter and use #PURELL30 to engage! Check them out on Pinterest too!