Are you ready for all of the holiday entertaining you have coming up? If you aren't lucky enough to have convinced someone else to host the holiday events at their house – there is plenty of cleaning to be done. At our house, Windex Touch-Up Cleaner really helped us out! I received Windex Touch-Up Cleaner and a gift pack packed with things to help me entertain friends and family this holiday for review.
Windex Touch-Up Cleaner Keeps Messes Under Control
Windex Touch-Up Cleaner allows you to clean and sanitize frequent messes right away. The bottle allows you to pump just the right amount onto a paper towel or washcloth and wipe the mess away. You can use the Touch-Up cleaner on most counter tops, appliance exteriors, kitchen sinks, chrome, glazed ceramic tile, windows, plastic, vinyl, glass and more. We have used it all over the house, and since it kills 99.9% of bacteria, we know it is not only shiny clean, but germ-free for little hands again. The Touch-Up Cleaner comes in a small bottle that is attractive enough to keep out on my counter at-hand to use when I need it. I am currently trying to get the husband to just wipe up the counter after making his lunch… we will see if the "hint" of the Touch-Up Cleaner sitting on the counter will help!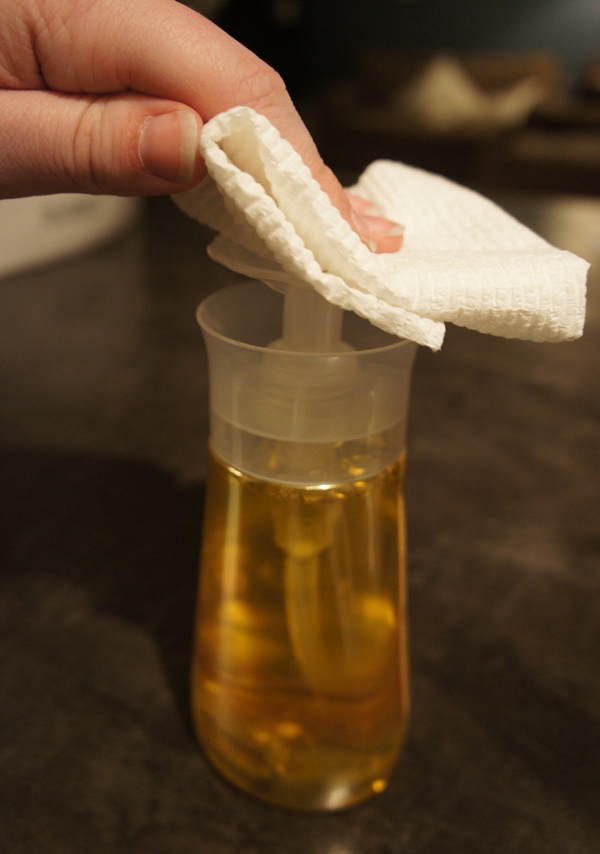 The Windex Touch-Up Cleaner pairs well with any holiday entertaining this season. The prize pack from Windex provides some cute ways to make your events special. Crystal place card holders with decorative cards will help guests find their seat, and a wine stopper will ensure your wine is kept from spoiling. Chalkboard tags will make it easy to label entrees and more and scrubber cloths will help you clean up all the little messes along the way.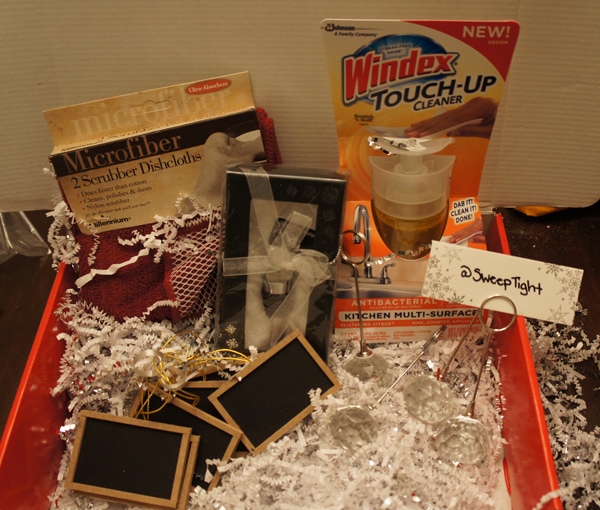 Even if you don't win – make sure to download the $1 coupon from Windex for the new Windex Touch-Up Cleaner.