What is better than a tiny race car? A tiny race car controlled by your phone. I am sure most of you can tell by now that I love gadgets. Any new electronic device that comes out I cannot wait to get my hands on it. I am also a sucker for driving games. So, when I heard about the new CarBot by Desk Pets, of course I wanted to play with it! Product received for review. Post contains affiliate links.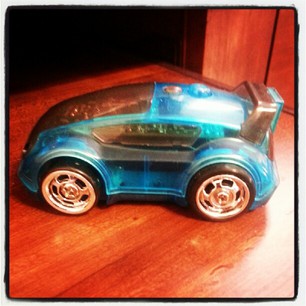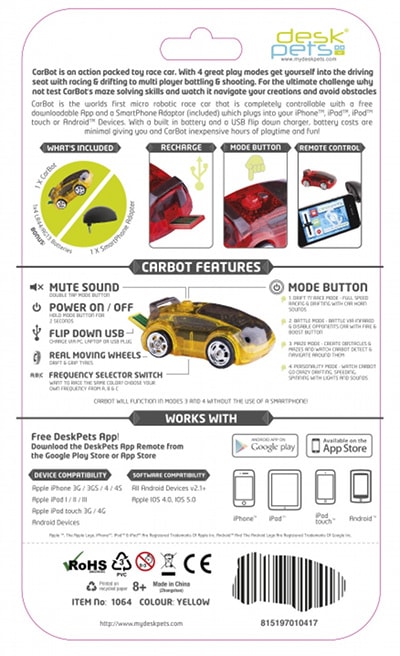 Race Car Controlled by Your Smartphone
The CarBot is the world's first micro robotic race car that is controlled by a smartphone, using a free downloadable app. There are four play modes, so you can even race or battle with others. The battery is built-in and rechargeable for hours of fun without the expense.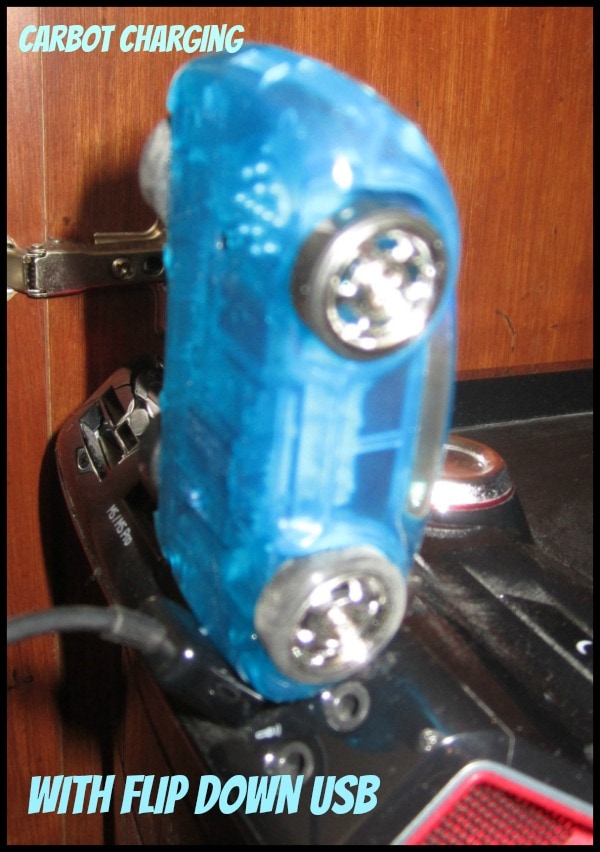 Once you download the app to your device it's very simple to figure out. The DeskPet app is free and available for iPhone, iPad, iPod Touch and Android devices. There is a smartphone adapter that is included that gets plugged into your phone, too.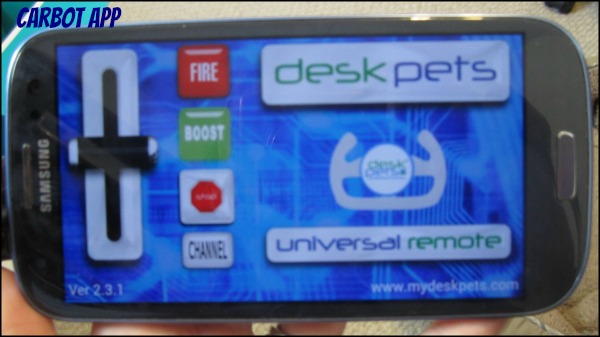 It took us a bit to get used to controlling the CarBot, but it's really fun. It makes noises but has a mute option, too. There are different modes to choose from…
Drift n' Race Mode – racing and drifting with horn noises.
Battle Mode – Battle with your friends via infrared. Disable opponent's cars using the fire and boost buttons.
Maze Mode – Make yourself a little maze-like race course and watch the CarBot detect and navigate around it.
Personality Mode – Watch your CarBot go nuts! It will drift, speed and spin, all with crazy lights and sounds.
So many things to do with one little toy!
I would highly suggest you add this to your holiday shopping list for humans. Or, don't forget the pets! Check out how much fun our little Grump had with the CarBot. Of course, he wants to eat it, but he had a blast. Every time he sees it now he goes cray.
CarBots can be purchased at Toys R US, RadioShack, and
Amazon.com
. Check MyDeskPets.com for more info.