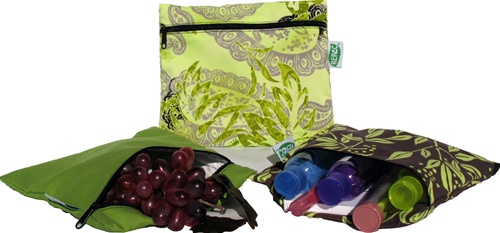 Re-Pac Eco-Friendly Everything Bags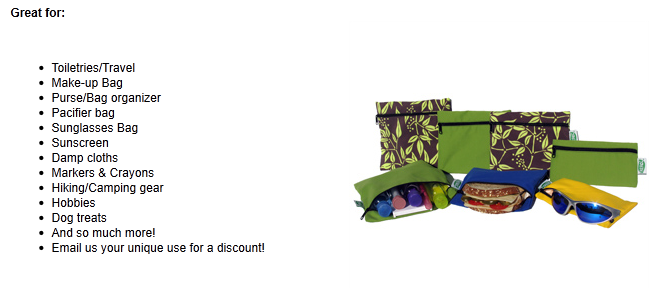 There are so many reasons not to use plastic baggies anymore! The environment and your wallet being two biggies for me. I am really trying to cut down on my usage of them. When I first saw Re-Pac Bags online I thought I would use them for lunches. But, now that I have them, I use them for so much more! So far, they have helped me seriously organize my purse. Although that was not my original plan with them, it's working out just fine! Product was received for review purposes and this post may contain affiliate links.
With the smaller bag I was able to gather up things like pens, pencils, lip liner, eyeliner, lip balm and mascara that were all at the bottom of my purse (yeah, I don't know why either!). They fit perfectly in this bag and are now nicely organized and protected. Not only that, but they are not marking up the inside of my purse should a cap fall off.
The medium bag I am currently using for other makeup like powder, eyeshadow and brushes. This does not get carried around with me on a daily basis, but I love to keep it in a bag so it's easily transported when necessary.
The large bag I actually have been using how I intended – for my lunch. I use over-sized whole grain bread. This bread is a lot bigger than average, so it doesn't always fit in typical sandwich bags. The large Re-Pac bag has more than enough room.
Compared to other reusable bags that I have tried, these definitely stand out. I like that they have a zipper instead of Velcro. That opens up your options quite a bit. I also love the material that they are made of. Not only can they be thrown in the wash, which I adore, but they are easily spot-cleaned with just a washrag. And finally, they come in bright, vibrant colors, making them even more fun to carry around!