Rogue One: A Star Wars Story is a must see for many reasons.
No matter how big of a Star Wars fan you are, this film is sure to entertain everyone.
I partnered with Disney Home Entertainment on this post. All opinions are my own.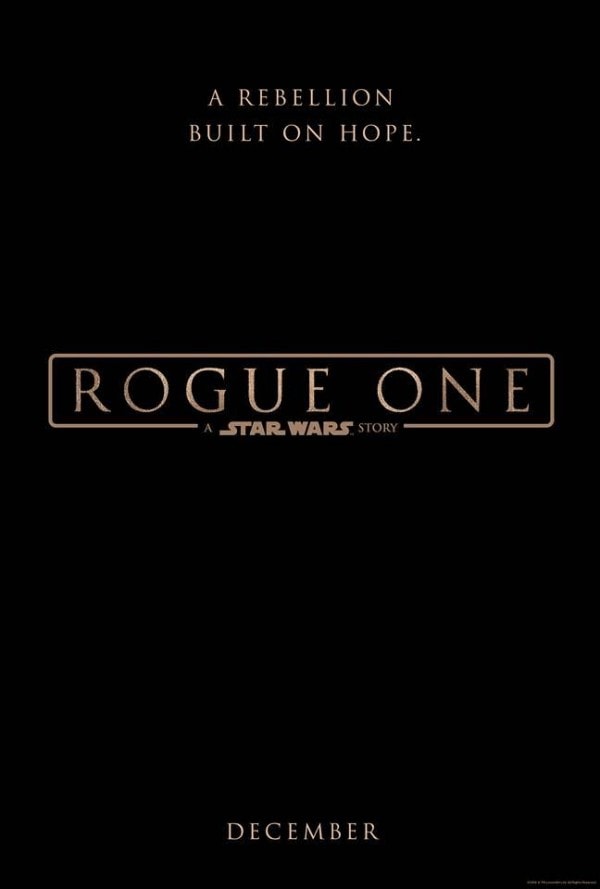 ABOUT "ROGUE ONE: A STAR WARS STORY"
From Lucasfilm comes the first of the Star Wars standalone films, "Rogue One: A Star Wars Story," an all-new epic adventure. In a time of conflict, a group of unlikely heroes band together on a mission to steal the plans to the Death Star, the Empire's ultimate weapon of destruction. This key event in the Star Wars timeline brings together ordinary people who choose to do extraordinary things, and in doing so, become part of something greater than themselves.

"Rogue One: A Star Wars Story" is directed by Gareth Edwards and stars Felicity Jones, Diego Luna, Ben Mendelsohn, Donnie Yen, Mads Mikkelsen, Alan Tudyk, Riz Ahmed, with Jiang Wen and Forest Whitaker. Kathleen Kennedy, Allison Shearmur, and Simon Emanuel are producing, with John Knoll and Jason McGatlin serving as executive producers. The story is by John Knoll and Gary Whitta, and the screenplay is by Chris Weitz and Tony Gilroy. "Rogue One: A Star Wars Story" opened in U.S. theaters on December 16, 2016.

Rated PG-13. Get it on Digital HD NOW and on Blu-ray April 4th.

Reasons Rogue One: A Star Wars Story is a Must See
Storyline: This movie answers questions that many may have had during the earlier films. It explains how the rebels got a hold of the Death Star plans.
It's like a parallel story to earlier events. The story will pull on your heartstrings a bit, make you laugh, make you think, and most definitely keep you on the edge of your seat.
Robots: If you enjoy the droids and robots in the Star Wars films, you will fall in love with K-2SO: The Droid.
He's witty, hilarious, caring, and has a personality much larger than what you'd expect of a machine.
Creatures: As a kid, Jaba the Hutt was always a huge favorite of mine. I typically look forward to the aliens more than the human characters.
In this movie, Mike and I both flipped over Weeteef Cyu-Bee.
Girl Power: Jyn, the rebel, is a strong, fierce, and determined young woman that I love to see on the big screen.
Graphics: Of course, the special effects will wow you. Some of the locations are downright gorgeous like, Scarif, which was filmed in the Maldives and now on my bucket list of places to travel.
Bonus Features: We watched Rogue One on Digital HD through Disney Movies Anywhere and our Roku Stick.
In doing so, the bonus features begin right after the end credits of the movie.
It's so interesting to learn about the hows and whys on the film. Bonus features are a huge well, um, BONUS, to owning the film.
Fun Battle: During our Twitter party, we had a fun battle between #TeamRebel and #TeamEmpire.
We all had a blast expressing our thoughts on why our team was the best.
There were subtle burns, awesome gifs, and even tempting treats coming at us from both sides. Not surprisingly, #TeamRebel remained victorious!
Merchandise: Star Wars merch is always fun to collect. The backpack is my favorite.
It has a hidden hood, lots of pockets, sharp design, and is very well made.
Have you watched Rogue One: A Star Wars story yet?