This pudding parfait recipe is easy enough for any night, but perfect for Valentine's Day since it's pink! Mike has been begging me to make my trifle recipe for weeks now. The one that I normally make is huge, so there's no reason for the two of us to have that much in the house. I decided to experiment with smaller dessert dishes. This recipe is very forgiving and so easy. Just layer yummy ingredients and most likely it will end up delicious!
Recipe for Mini Strawberry Pudding Parfait Dessert
I purposely made this as a single-serve recipe. (Of course it will depend on the dish you use, as well.) This way I can easily adjust the recipe if I want more servings. Once again, I don't like to have a lot of leftover sweets because I end up eating them all!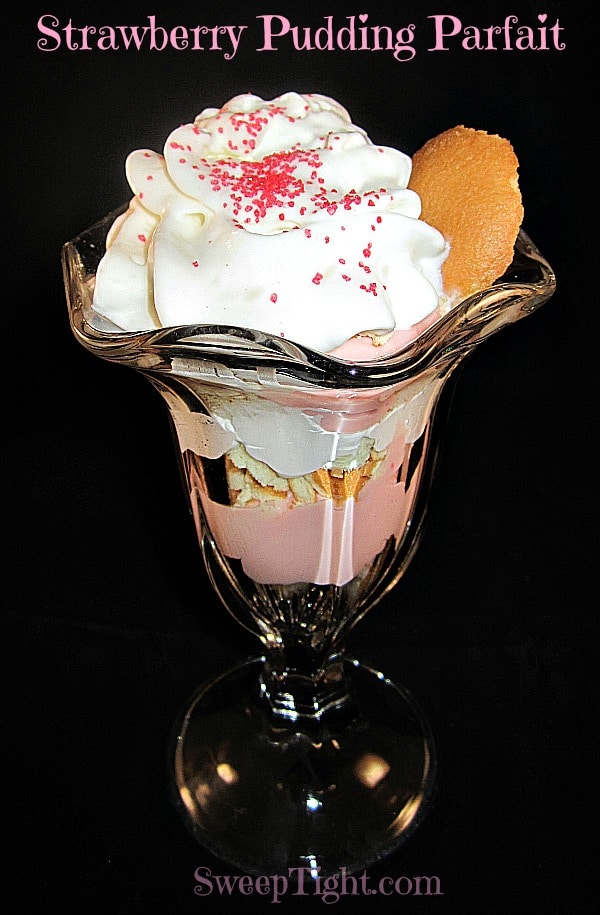 Presentation is everything with this recipe. I highly recommend getting yourself some fancy dessert dishes. You can even grab some at the dollar store. Whatever you throw in them is automatically more impressive! 😉
If you are planning a stay-at-home Valentine's Day date night, give these a try!
When I first met Mike, he mentioned Strawberry milk. That's what made me think to use Strawberry Quik in this recipe. I remember Nestle Quik from childhood. I used to be obsessed with their banana milk. OMG, I literally just did a search and Banana Quik still exists! Excuse me while I have a mini celebration and place my Prime order STAT.
Sorry for the detour, back to the recipe. With two of us eating dinners, I love to have small portion desserts. That way we get a little treat after dinner without going overboard. I'm bad with dessert in that I will eat what's put in front of me. Like I am a card-carrying member of the Clean Plate Club. If you present me with an entire cake, I'd probably find room for it.
If you keep Snack Pack pudding in your fridge, it's easy to whip up pudding parfaits at any time. All you need is crushed cookies or cake, pudding, and whipped topping. Layer them all to create parfaits easily.
More Valentine's Day recipes to try: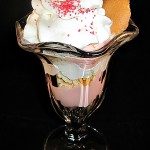 Print Recipe
Recipe for Mini Strawberry Pudding Parfait Dessert
Single-serve parfait with pink pudding for Valentine's day. Make one for yourself, or double for a date night dessert.
Instructions
Cut Angel Food cake into chunks

Crush up Nilla Wafers

Mix Quik with pudding

Layer in this order: Cake, pudding, cookies, cool whip. Continue until you run out of room in your dish

Top with whipped cream and sprinkles
Nutrition
Calories:
350
kcal
|
Carbohydrates:
66
g
|
Protein:
3
g
|
Fat:
8
g
|
Saturated Fat:
3
g
|
Cholesterol:
2
mg
|
Sodium:
285
mg
|
Potassium:
195
mg
|
Fiber:
2
g
|
Sugar:
44
g
|
Calcium:
23
mg
|
Iron:
1
mg