Oatmeal cookies are one of my favorite kinds of cookies. Oatmeal is such a versatile product, and can be used in so many recipes. Of course, cookies and bars are my favorite. This post is sponsored by Foodie.com. All opinions are my own.
16 Recipes for Oatmeal Cookies and Bars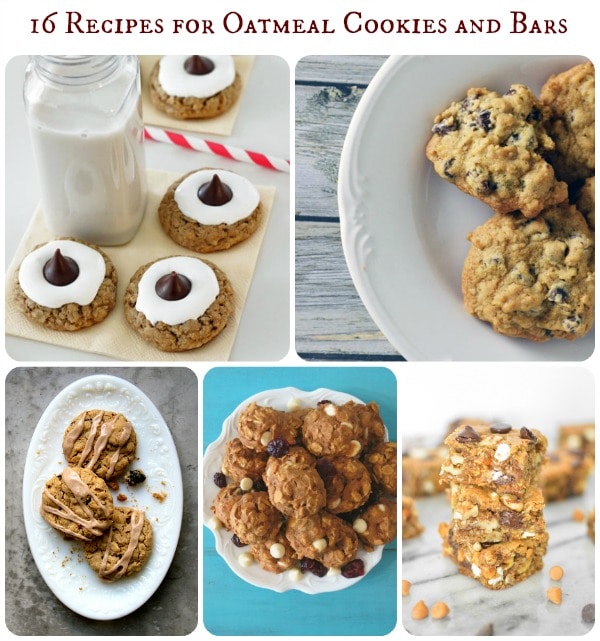 Just the other day we were chatting about all the wonderful things to make with oatmeal. I decided to do a search on Foodie for oatmeal cookies. I also wanted to gather a few recipes for oatmeal bars. Since most of our holiday baking will take place next week, I have been getting all my ideas ready. I want to add a few new creations to the lineup. We love to stick to the favorites every year, but also sprinkle in a few new ones.
As always, Foodie.com proved to be an excellent resource for what I was looking for. The creativity of the bloggers and drool-worthy photos never cease to amaze me. There are so many recipes that I want to try using oats and many other yummy ingredients. I have always loved white chocolate chips and Craisins in an oatmeal cookie, but what about peanut butter? I am thinking heck yeah.
My friend makes an amazing oatmeal cookie recipe and I just had to bribe her for it. As soon as she coughs it up I will share with it everyone! Stay tuned. 😉 For now, head on over to Foodie.com and make some collections of your own.
Do you like oatmeal cookies or bars? Do you have a favorite recipe?