The "big game" is this weekend. Parties and food will be plentiful. If you haven't already figured out your menu, make sure to check out Red Baron Pizza. I received Red Baron product coupons in exchange for my review, and made sure to stock up my freezer in time for the football game this weekend.
Red Baron Pizza
Growing up, Sunday night was always frozen pizza night. After quite a few years of eating the cheapest pizza you can find in the grocery store, we started to call it cardboard pizza night. Red Baron is anything but cardboard pizza! With a ton of crust and topping options – it is easy to find something that pleases the whole group. At our house we love the deep dish pizza singles. They come in a variety of toppings – MEAT-TRIO, Supreme, Pepperoni, Cheese, Sausage, Four Cheese, and Hawaiian (didn't know about that Hawaiian one, I am going to have to go find it!) and can be prepared in the microwave in just a couple minutes. My husband is a MEAT-TRIO fan and I usually go for the four cheese.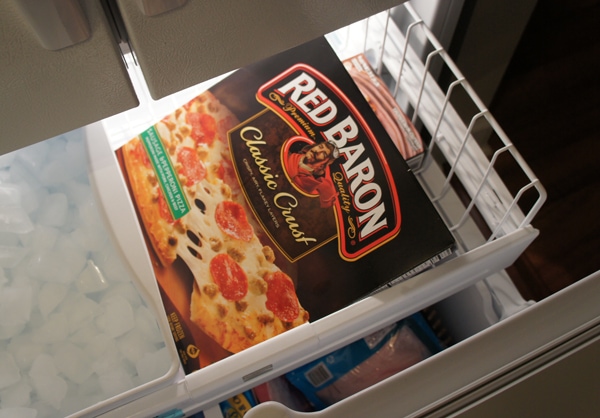 Along with the deep dish singles, you can find personal pan pizza singles, French bread pizza, and thin crust pizza singles. If you are preparing for a crowd (or at least more than one) check out the thin and crispy pizza the rising crust pizza, the fire baked pizza, or the pan pizza. They also have pizza and sides that come with a pizza and mozzarella sticks or buffalo wings – just like your favorite pizza place!
Make sure to check out the Red Baron Facebook page as you prepare for the big game this weekend! They have tons of recipes and ideas as you prepare your menu for Sunday. Check out their store locator for where to buy your Red Baron pizzas.
What is your favorite kind of Red Baron pizza? How often do you have a pizza night?