Signs of aging are written all over my face. Every day I seem to notice a new spot or wrinkle. I participated in an Influencer Activation on behalf of Influence Central for DermaWand. I received product samples to facilitate my review and a promotional item to thank me for my participation.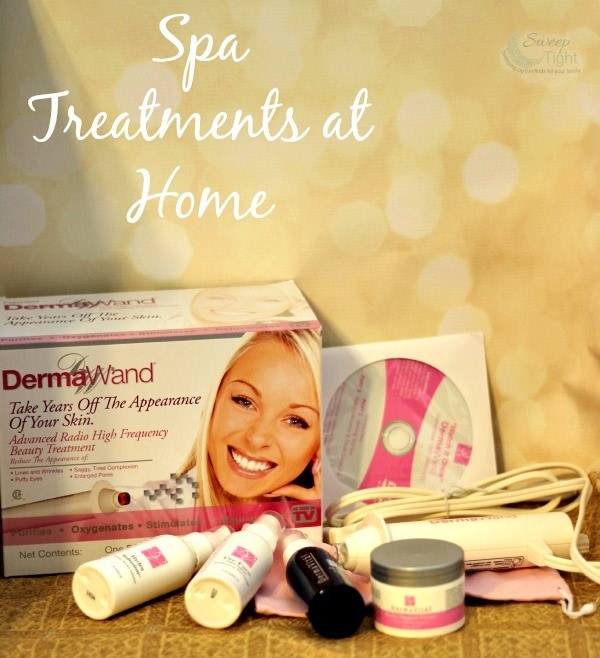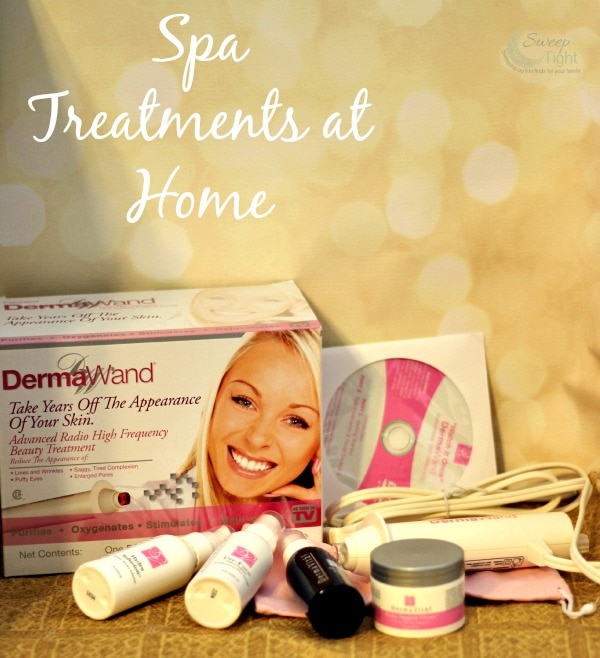 When I was younger I would lay out in the sun for hours without a care in the world. I was a frequent flyer at the tanning salon, too. I assumed that if I ended up with negative effects and the premature evidence of getting older from the sun I would just get plastic surgery. What a naive and moronic thought. Here I am at 36 years old with signs of aging, and in no position to be visiting any surgeons. I am still a sun-worshiper, too, so I continue to accelerate the aging process every summer!
Battle Signs of Aging at Home
A friend of mine used to work at a dermatologist's office where they did several skin care treatments. She sneaked me in a few times before my wedding and gave me Radio Frequency Treatments. There was no way in the world I could justify paying full price for them, but I was able to notice quite a bit from just a couple visits.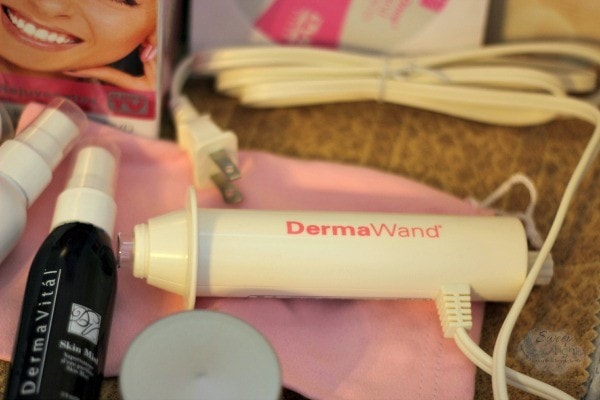 Thankfully, more and more products are becoming available to help reverse the signs of aging at home. The DermaWand uses the same technology as the big Radio Frequency machines in doctors' offices, but at a lower amplitude that is safe for everyday use. The DermaWand was created by Christina Boves, a licensed aesthetician, who understands the rejuvenating power of Radio Frequency Treatments. Radio Frequency is now considered one of the most accepted methods of helping to reverse the visible signs of premature aging.
Just like the big machines, the DermaWand provides instant stimulation to the skin. This provides a massage effect, while also delivering thermal energy and enriched oxygen. Results are seen quickly, and it only takes minutes a day. The best part is you can do it at home, at just a fraction of the cost of going to the doctor.
DermaWand treatments take minutes per day. It's so easy to fit into my routine that there's no excuse at all to skip it. In fact, if I forget to use it right after moisturizer, it can be done over makeup, as well.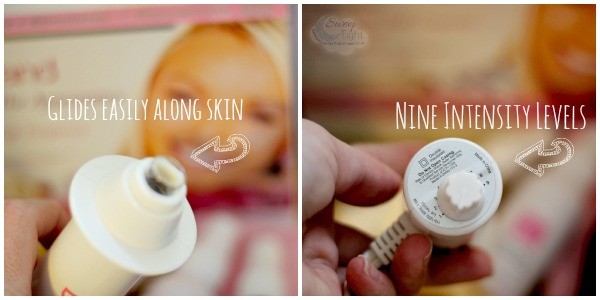 At first I was a little nervous to use the DermaWand. I remembered the zaps at the doctor's office, and they were pretty intense. The DermaWand has nine intensity levels, so there is no need to fear. Start off on level one and test it on the back of your hand. Then you can work your way up depending on your comfort level.
I love LOVE that this device can be used around the eyes. That is my major problem area when it comes to fine lines and puffiness. I even have some deep lines forming. I can use it on my chest, too, which is really bad. I read that it could even be beneficial to use on the back of thighs. Seriously, this is a must-have beauty device.
After using the DermaWand for about three weeks, I am noticing a lot of improvements. Now that I am getting more comfortable with it, I am fine tuning my treatments like they suggest, as well. Focusing on lifting my eye area even more. Even after just one use, my skin felt brighter and like it had woken up a bit. Smaller pores seem to be an added bonus, too. Clearly, I just adore this product, and I am so grateful to be able to treat my skin at home.
This device would make an excellent gift for anyone concerned about signs of aging. Or, just treat yourself! If you are a regular spa-goer, you will save money in the long run.
Take advantage of the limited time special offer:
The first payment will be for $9.95
At 30 days, the second payment will be $39.95
The final payment at 60 days will be $39.95
The total cost for the DermaWand- $89.85
Find out more on the DermaWand website, and be sure to follow them on Twitter and Facebook.
Are you concerned with signs of aging yet? Which area would you focus on the most?