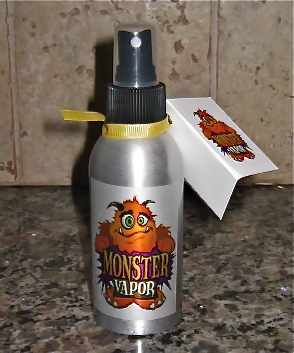 Bravery In A Bottle:  Monster Vapor
There are four sprays available ~ Monster Vapor, Storm Squasher, Courage Concoction and Feeling Campy. 
Coming soon ~ A Monster Vapor plush and Monster Vapor Organic Cotton mascot!!!
I have a 10 year old daughter with Sensory Integration Dysfunction. She has high anxiety at night and cannot fall asleep easily. Sounds, noises, lights and certain fears make falling asleep a high stress situation for her. I have tried many aromatherapy products  in the past. Some work, some don't. She was excited to use this new spray. I explained to her that it contained lots of smells that might make her feel calm and happy and relaxed….just like I have done with other aromatherapy products. She sprayed a little into the air first so she could smell it and determine if she liked the scent. She described it as a zesty and zingy, which made her happy. I let her spray it around her room. She was excited to spray it under her bed and in her closet and above her bed to "protect" her. She then sprayed it near the windows because that's were scary sounds come from sometimes. Then she jumped in bed and smiled and said it might even make her stomach not hurt anymore because when she is stressed out about falling asleep, she inevitably gets a stomach ache.
The night went well, she feel asleep quicker than usual and asked me if she could use it every night. We have used the spray for 3 nights and she loves the scent and feels like it protects her and calms her. Here are some pictures of her using the spray!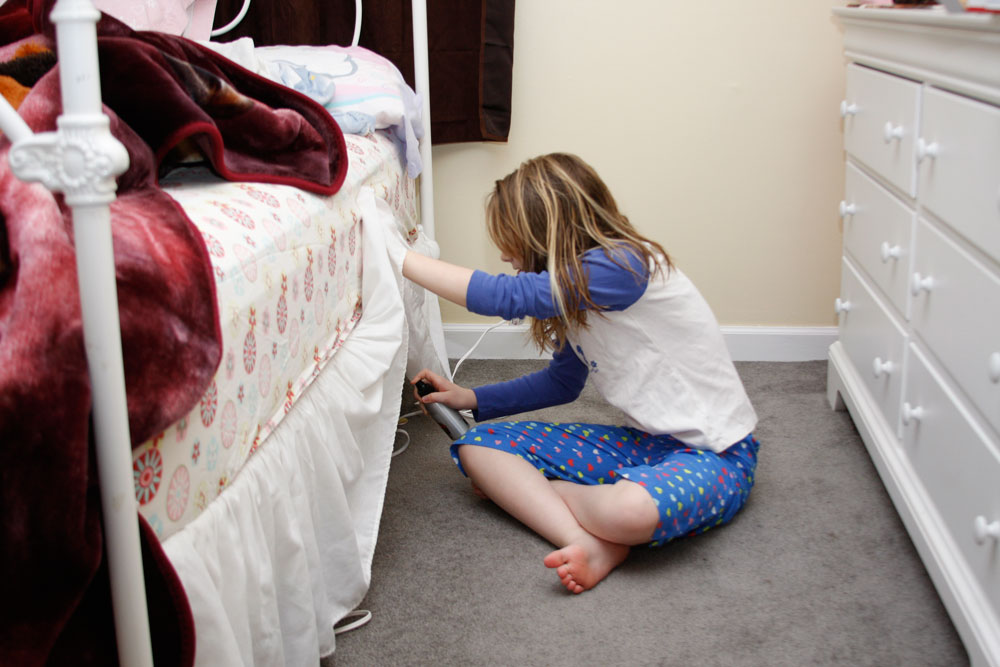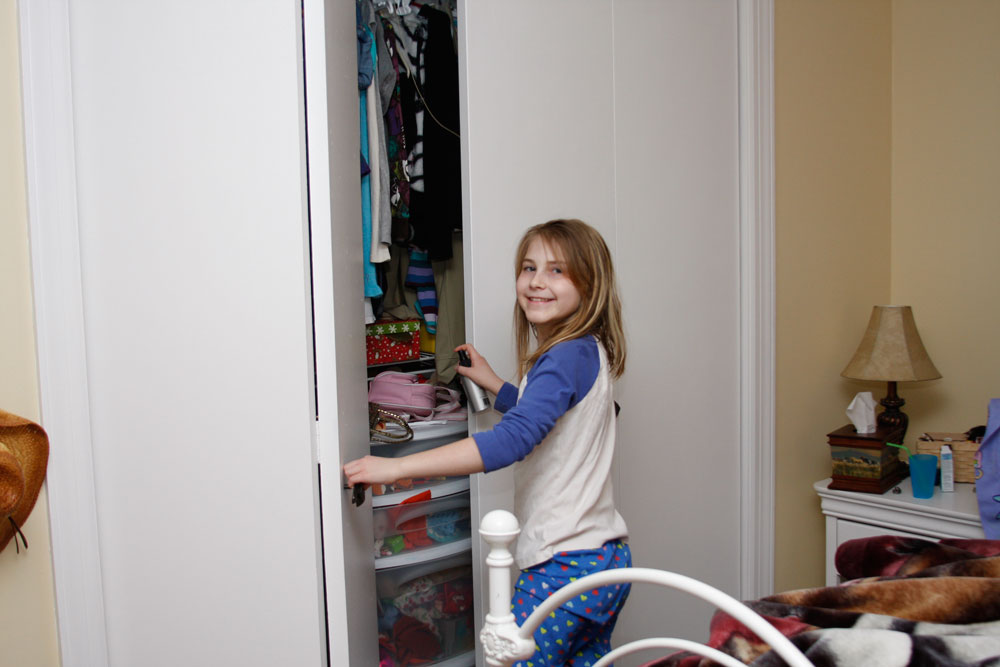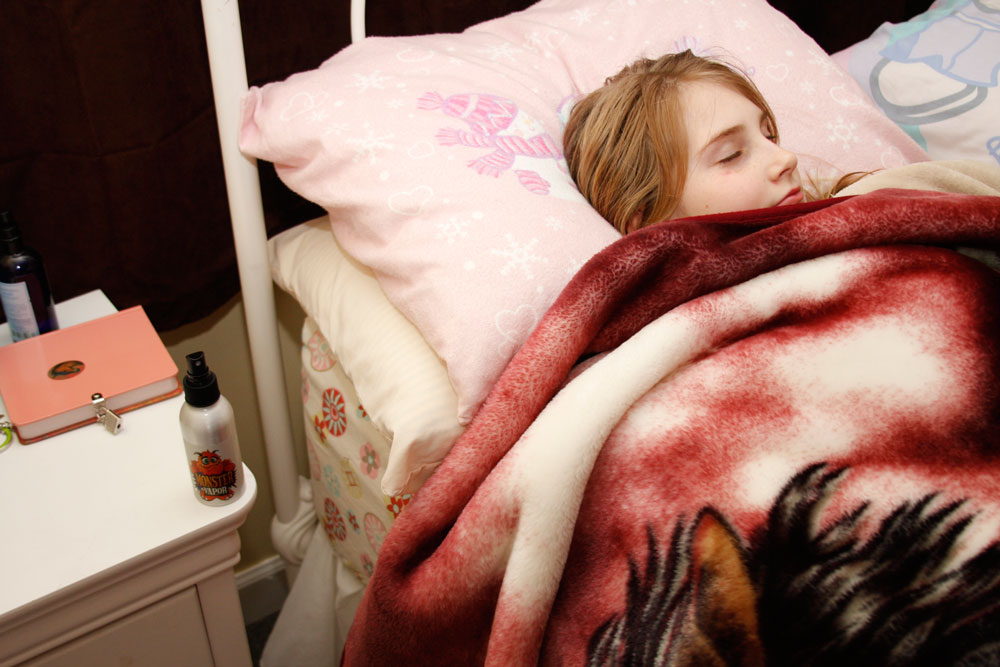 Do you have little ones that are afraid at night? What do you do?