Powermat Wireless Charging System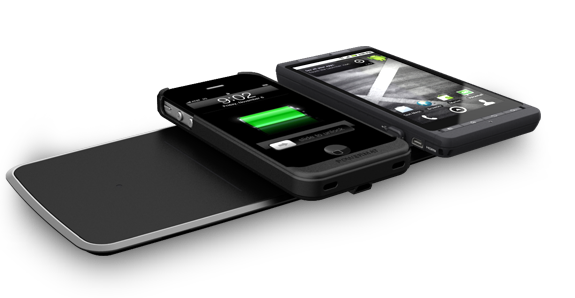 There are so many electronic gadgets out these days that are designed to make life easier. Well, sometimes that can backfire and they can actually stress you out! At least for me, that is an issue. Our problem was that we are trying to charge everything we own on one nightstand. So, it's a constant wiry chaos and battle for the outlets. We just switch out the plugs depending on what is needing to be charged. This causes a big tangled mess!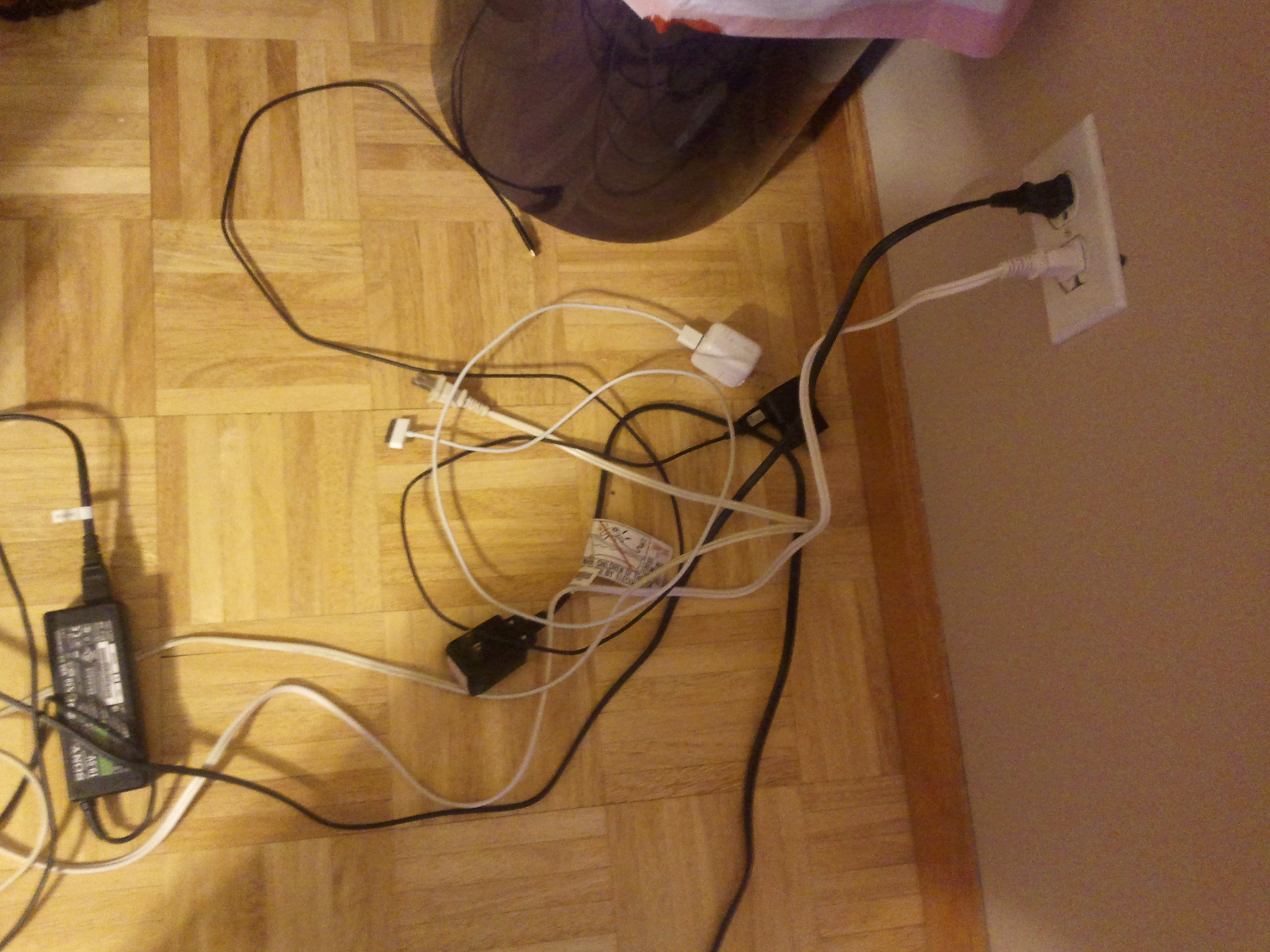 See that hot mess above? Well that was life BP (before Powermat). I am happy to report that there is only one plug in the outlet now. That's all you need to plug in your Powermat and begin charging up to three items. So, no more cord chaos and there is now a free outlet for my heated blanket!
In the package that we received for review, we chose two universal receivers and one for my iPod (which can also be used for the iPhone). Both of our phones required the tip that is included with the seven you get with the universal receiver. There is also a tip that fits my iPad, so having the universal receivers has really helped cover our bases.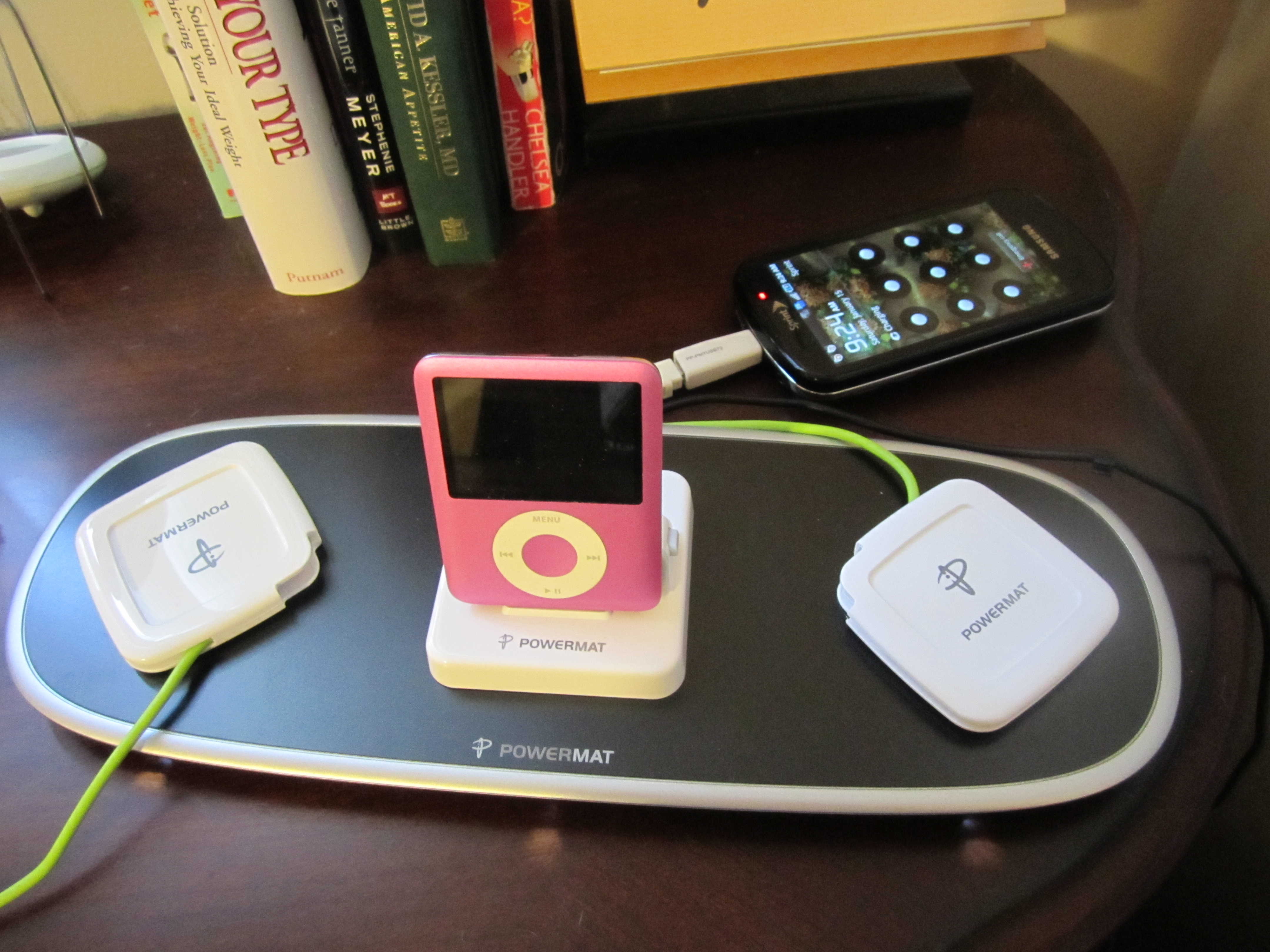 Once your device is plugged into the receiver, it's as simple as can be. The mat uses magnetic attraction to make sure you place the receiver in exactly the right spot. It just clicks right into place. You will also hear a small chirping noise and a light appears to confirm that charging has begun.
Do not worry about overcharging anything. The mat communicates with the receiver to deliver the proper amount of power for the proper amount of time. It efficiently and safely does it's job with no wasted power!
Although it stops charging once the battery is full, it still monitors it. The Powermat is always aware of the battery status.
I am just smitten with my Powermat. It allows me to embrace my inner gadget-geek once again! There is no more fighting for outlets every day and night. Each one of my gadgets has it's own little spot on the mat and gets tucked in properly for bed each night.