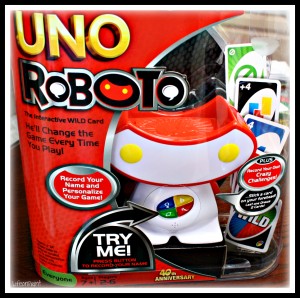 UNO Roboto
Are you searching for a fun gift for family and friends this Holiday season? Something you can enjoy with your kids, teens, and friends on game night or anytime? Then UNO Roboto is for you! Everyone loves UNO, it's fun, fast, and easy to play, but now UNO is even better! They have added a wonderful little robot who not only makes this long loved game super fun, but it makes it even more interactive and exciting! Product was received for review purposes and this post may contain affiliate links.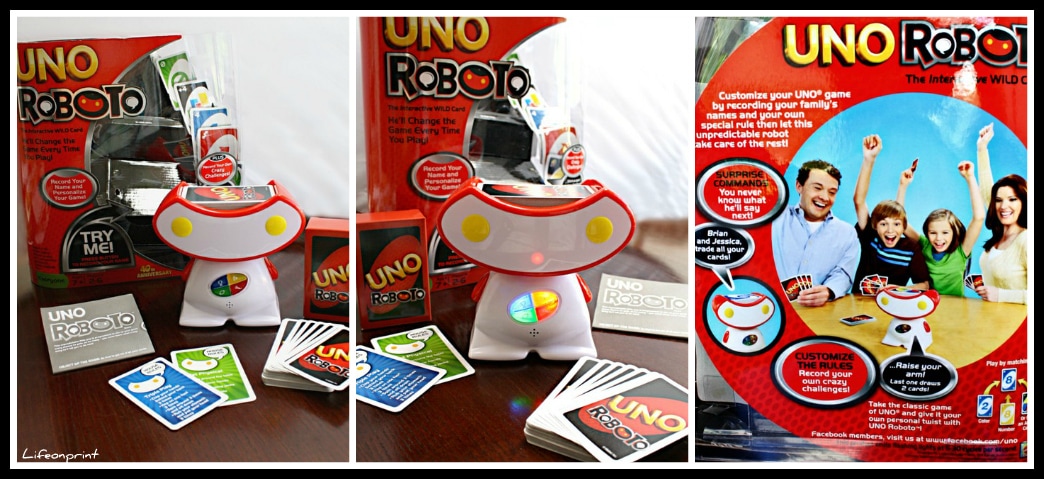 UNO Roboto is played like the traditional UNO that we all know and love, but with a super fun twist, he talks to you! This adorable Lil' Robot records the players names and "house rules". After recording each players' name, it will call on one play to make a "house rule". House rules can be anything you want, from touch your toes to run outside while clucking like a chicken. At random times during the game UNO Roboto will call out the house rule and the last person to complete it has to draw 2 cards. But that's not all, he also randomly calls out players to switch cards, draw or discard cards or to make up a nickname for another player! There is also a button to press when you win that plays a celebratory tune! All of this make the game so very fun and exciting with endless twists and turns!
The boy and I played over and over, laughing the whole time! It was great. I cannot wait for my parents to visit, they are die-hard UNO players, they will love the new twist!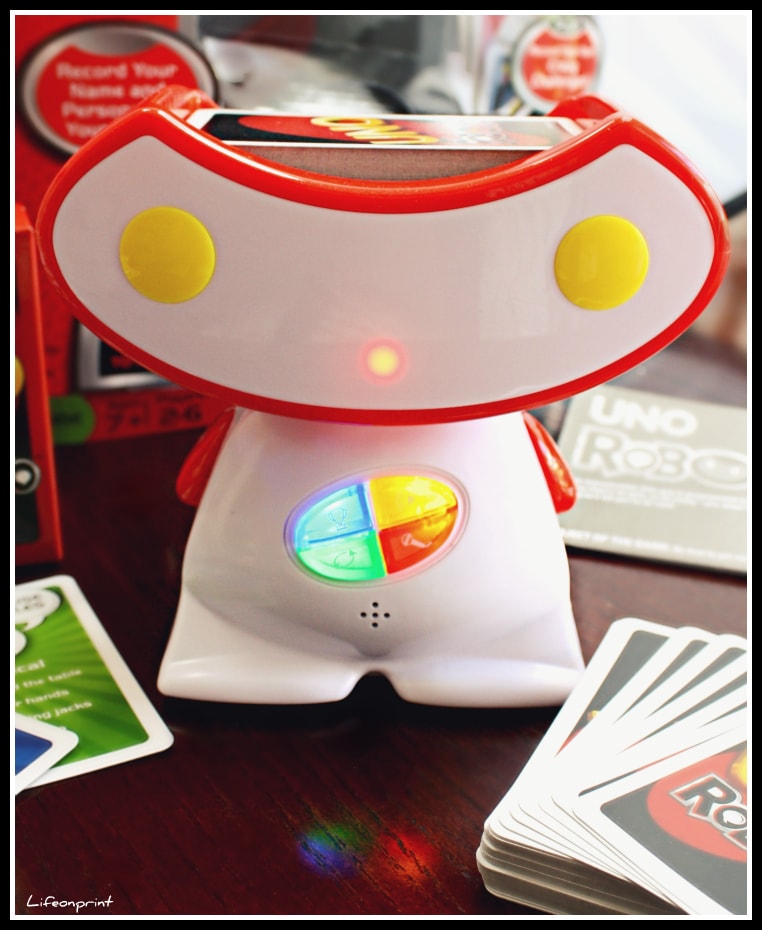 Children, teens, and adults of all ages will love this fast, family fun game! (suggested for ages 7 & up)
UNO Roboto will surely be a hit with everyone and is the perfect family gift!
You can find UNO Roboto at most popular retail stores (Target.com, Kmart, Walmart, and Toys R Us) and at Amazon
Suggested retail price: around $30, but I have seen it on sale this week at all the above stores!
More games for family game night:
New Family Game Night Favorite – How Hedbanz Game Is Great Silly Fun