Review – K'Nex Top Gear Building Sets
The K'Nex Top Gear Building sets are a little bit different than the typical K'Nex sets we're used to. These have more building blocks than the other connectors used in most of the building kits we've used. Product was received for review purposes and this post may contain affiliate links.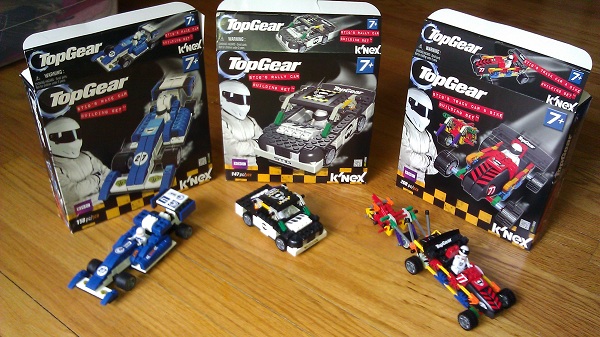 We all had a great time putting these together. They come with detailed, illustrated, step-by-step instructions just as the other kits do.
We did have an issue with the building blocks staying together while playing with the finished models. They would occasionally separate. However, for my kids, this just added to the fun because then they got to play "mechanic" and race to put the cars back together. But, I know for some this might be upsetting. Unless, these would just be on display as decorations.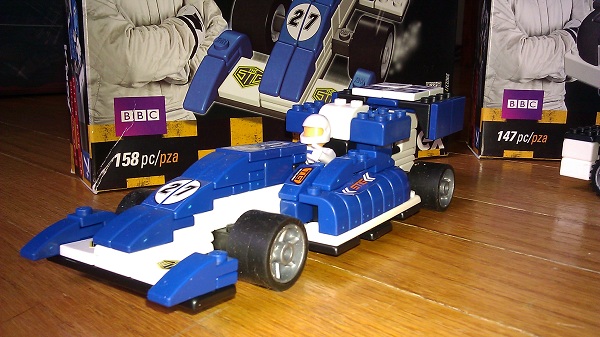 Pictured above is the K'Nex Stig's Race Car Building Set for ages 7 and up. You can build a race car and quad bike inspired by Top Gear challenges.
Below is the Stig's Rally Car, also for ages 7 and up. You can build this rally car and go kart. It comes with Stig figure driver and Stig poster.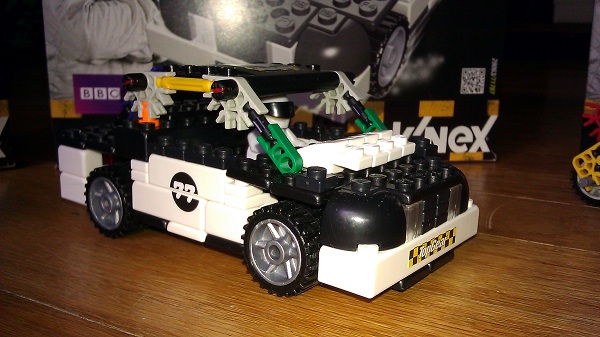 This Stig's Track Car and Bike Building set was by far our favorite. It was the most stable construction and we all think it just plain looks the coolest. 🙂  This set is also for ages 7 and up.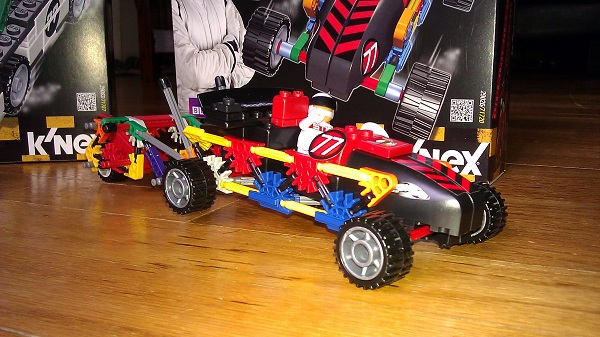 All of these Top Gear building sets are available exclusively at ToysRUs for under $15.00 each. Visit the K'Nex website for more information. And, I highly suggest liking them on Facebook because they are always posting the most amazing pictures of what people come up with to build with their K'Nex!