I am already trying to use more anti-aging products on my face, so why not my body, too? The skin on my body has been exposed to the sun just as much (if not more) than my face. I have to be concerned with wrinkles and age spots there, as well. Product was received for review purposes and this post may contain affiliate links.
Mirai Clinical Purifying Body Wash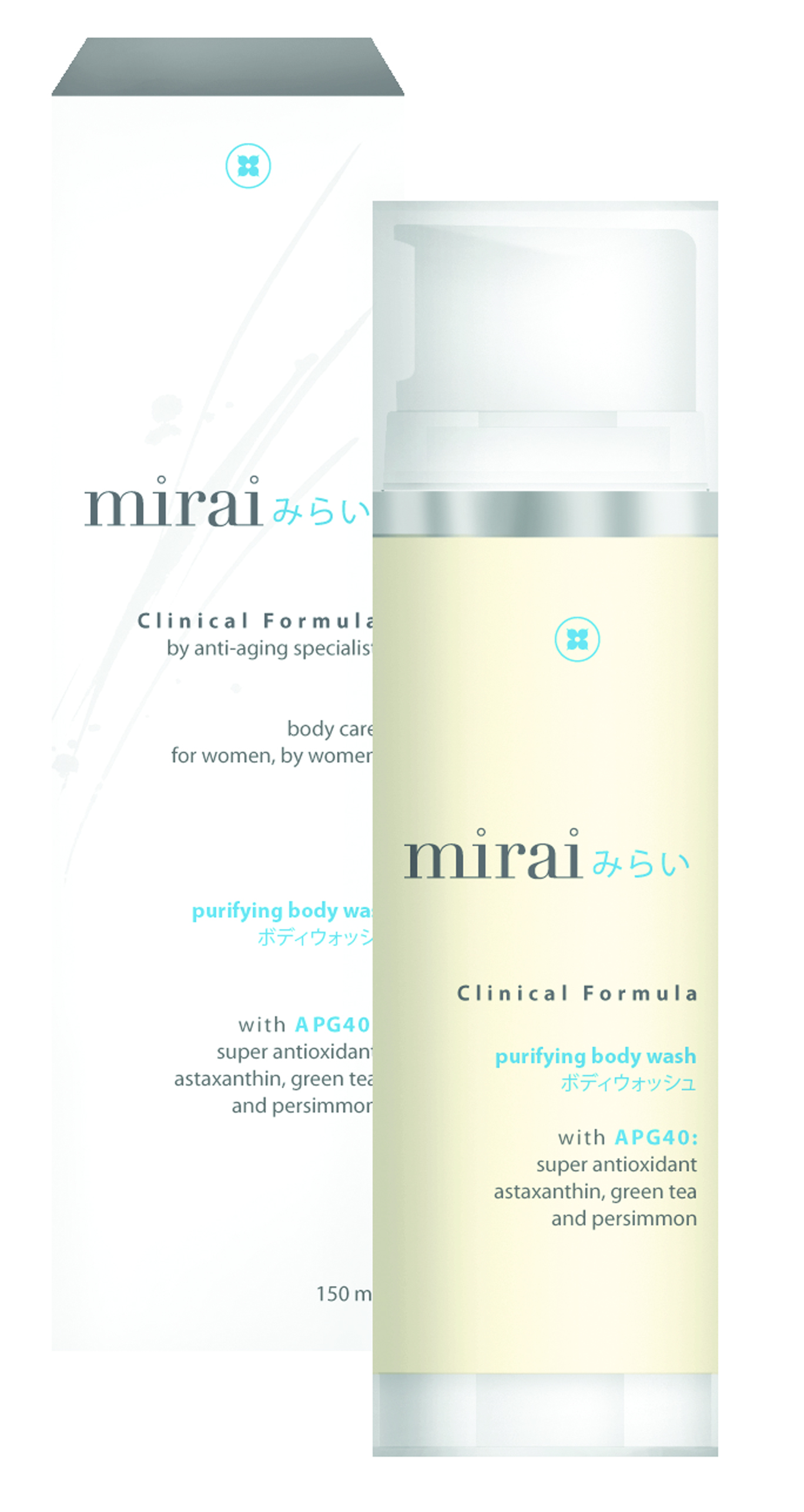 My first thought about these products was how neat the bottles are. Sounds strange, but there's nothing worse than an obnoxious bottle that you can't squeeze anything out of. These are airless with a pump. All you need is a little amount and you are good to go.
I received a 3 piece set of Mirai products to try out. The body wash has a light, fresh scent that I like very much. It's a nice texture and rinses away completely leaving my skin feeling clean. At first I did not think that I liked the smell of the serum. It was too sweet or something as I applied it. Thankfully, as it dried, it got better. I no longer smelled the initial scent that was bothering me. Same with the spritzer. After wearing it for a bit, I liked the light grapefruit scent.
Mirai Clinical also includes an ingredient called APG-40 which has been considered Japan's most effective natural ingredient to eliminate body odor. Now that it is about 100 degrees out, my armpits appreciate that! APG-40 consists of Astaxanthin, Persimmon extract and Green Tea extract. All safe ingredients that are highly beneficial to fighting odor.
This skin care line is packed with powerful antioxidants which I do not normally have in my body wash regimen. I feel very good about using them and I am looking forward to the long term results. Another huge plus is that they do not test on animals!