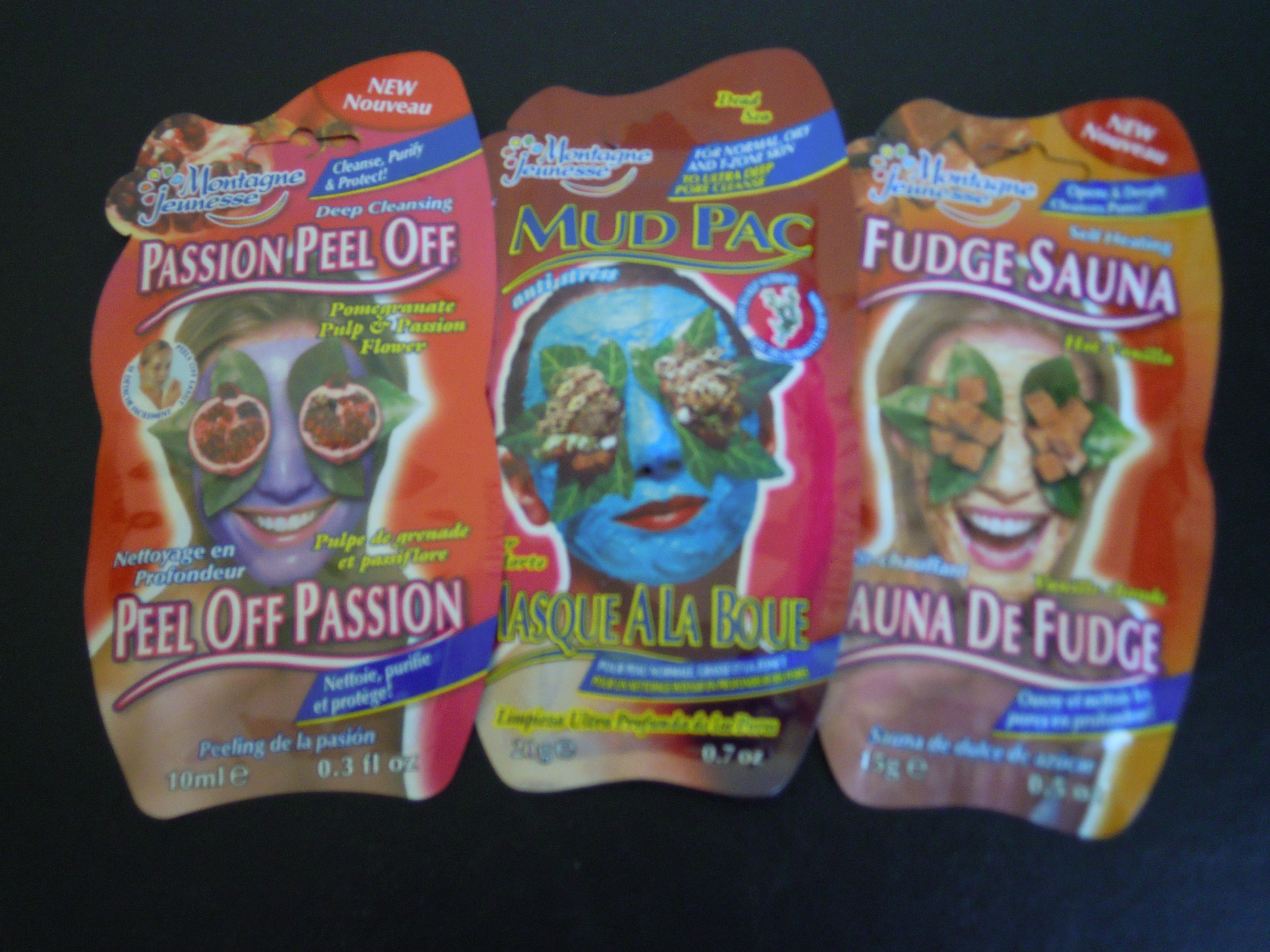 Montagne Jeunesse Masque
Applying a mask can be so much more rewarding than just the skin care benefits. It's also relaxing and can melt stress away. I like to try and designate some time at least once a week to enjoy a nice bath including a mini-facial. Sure, I have my favorite masks, but I also love to try new ones. Having a variety to choose from makes the experience a lot more fun! Product was received for review purposes and this post may contain affiliate links.
Montagne Jeunesse Masques come in bright, vibrant, fun packages that just really catch my eye. Each individual packet is great for your skin in different ways making me want to try them all for sure! I love that each one is a single serving making it no commitment. I prefer to mix it up a bit with my little weekly spa treatments.  All the ingredients used are from natural plants and they are vegetarian and cruelty-free.
I was able to try three different packets:  Passion Peel Off, Fudge Sauna and Hot Vanilla Fudge Sauna. The Hot Vanilla was definitely my favorite. It smells so insanely good that I had to remind myself not to eat it. It also heats up to open up your pores and draw out impurities. It felt amazing and really whisked me away to a sweet dreamland for a little while! My skin was left feeling extra clean and refreshed.
I will admit that I have a few expensive jars of masks sitting in my cabinet from who-knows-when and it's such a waste. Since these packets are very affordable and you only use them 1-2 times, I think this may definitely be the way to go for me. I have seen them in a few of my local stores and always meant to try them. I am so glad I got to review them because now I will definitely make sure I grab a few the next time I am shopping. Maybe even grab some for my girlfriends for our next "girls night in"!